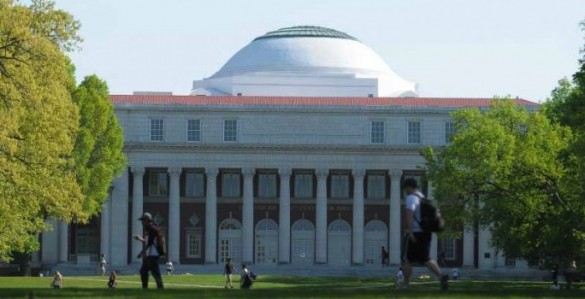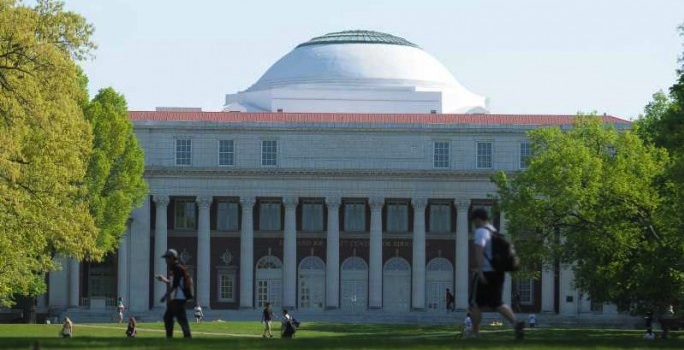 As schools nationwide prepare for the new academic year, education experts from Vanderbilt University's Peabody College of education and human development are available for back-to-school interviews on a variety of topics.
Peabody was named the No. 1 graduate school of education in the nation by U.S. News & World Report for the fifth consecutive year in 2013.
Policy issues

Effective high schools: The National Center on Scaling Up Effective Schools at Vanderbilt is an Institute of Education Sciences-sponsored consortium focused on identifying the programs, practices and processes that make some high schools in large urban districts particularly effective. Through their research, Ellen Goldring, Joseph Murphy, Tom Smith, Katherine Taylor Haynes and Marisa Cannata can discuss practices that lead to greater than expected learning gains for low-income students, minority students and English-language learners.
Undocumented students and access to postsecondary education: Stella Flores investigates the impact of state and federal policies on college access and completion for low-income, immigrant and underrepresented populations. A leading expert on college access policies, Flores was a frequently quoted expert on the recent U.S. Supreme Court case, Fisher v. University of Texas, in which the justices affirmed 7-1 the use of race in the admissions process as a means of creating a diverse campus. Flores can also discuss the educational trajectories of English Language Learners.
Elementary and Secondary Education Act (No Child Left Behind): This summer, the U.S. Congress continued to make progress on the reauthorization of the Elementary and Secondary Education Act, the law governing K-12 schools that receive federal tax dollars.
School choice, school improvement, magnet and charter schools: Many advocates for school choice argue that the competition created by giving parents multiple options of schools for their children will improve education in traditional public schools. Vanderbilt's Peabody College is the lead institution for the federally funded National Center on School Choice, which researches school choice in all its forms. Xiu Cravens, Ellen Goldring, Tom Smith and Claire Smrekar can provide information on the center's key findings on choice schools and public school reform.
School personnel retention and turnover: Principal turnover is linked to negative school outcomes. Jason Grissom's research examines possible causes and consequences of school personnel retention and turnover. He also studies the characteristics that are key predictors of a teacher leaving and re-entering the classroom.
Curriculum and teaching

Effectiveness of pre-kindergarten, designing effective pre-kindergarten curriculum: Dale Farran can discuss the components of an effective pre-kindergarten curriculum and the importance of preschool for at-risk students. Farran, along with Mark Lipsey, studied the effects of pre-kindergarten curriculum and found Tennessee pre-K students saw an 82 percent gain over children who did not attend.
Kindergarten math instruction 'old news' to most students: Kindergarten teachers report spending much of their math instructional time teaching students basic counting skills and how to recognize geometric shapes—skills the students have already mastered before ever setting foot in the kindergarten classroom, new research finds. Mimi Engel can discuss these findings, which reveal a misalignment between what the students are being taught and what they already know.
Early language acquisition, literacy and language: David Dickinson is interested in the home and classroom factors that support children's acquisition of language and literacy. His work addresses both basic questions about the role of language in literacy and practical questions about strategies for improving literacy learning for children. He and colleague Sandra Jo Wilson recently published results of a study about a new approach to teaching pre-kindergarten that could take a bite out of the achievement gap and level the playing field for America's growing population of English language learners.
Other topics in education
Homeschooling: More than 2 million children in the United States are now homeschooled, up from only 15,000 40 years ago, but little research has been done on the academic and social outcomes of this student population. In a first-of-its-kind analysis, Vanderbilt University researcher Joseph Murphy examined home schooling from its inception in the 1970s to today in order to better understand this growing social movement and what it means for education.
Science, technology, engineering and mathematics (STEM): Exceptional spatial ability at age 13 predicts creative and scholarly achievements more than 30 years later, according to results from a longitudinal study conducted by David Lubinski and colleagues. The research found that early spatial ability – the skill required to mentally manipulate 2D and 3D objects – predicts the development of new knowledge, and especially innovation in science, technology, engineering and mathematics (STEM) domains, above and beyond more traditional measures of mathematical and verbal ability.
Closing the achievement gap, gifted children: Racial inequity in education is prevalent as minority students are underrepresented in gifted classrooms. Donna Ford can discuss the complex factors surrounding the achievement gap between white and minority students as well as the special challenges faced by gifted minority students.
Learning disabilities: Doug Fuchs looks at students at risk for school failure because of disability or poverty. Fuchs can also address issues related to special education policy.
Reading disorders: In addition to the more commonly recognized reading disorder, dyslexia, new Peabody research has identified a lesser known disorder, Specific Reading Comprehension Deficits or S-RCD, in which a child reads successfully but does not sufficiently comprehend the meaning of the words, according to Laurie Cutting.
Intellectual and developmental disabilities: Numerous Vanderbilt experts can speak on a variety of issues related to special education, including:
Paul Yoder researches communication and language development and intervention in children with language delays.
Julie Lounds Taylor studies how individual, family and societal characteristics interact to promote healthy development and can discuss how families experience the transition to adulthood for young adults with intellectual disabilities including autism.
Gifted students: Tamra Stambaugh is the director of Vanderbilt's Programs for Talented Youth and is an expert in gifted education. She can speak on low-income promising students, the impact of accelerated curriculum on student achievement, teacher effectiveness and talent development factors.
Bullies: Maury Nation's clinical research focuses on understanding and preventing violence and bullying among school-aged children. His specific interests are bully and victim typologies, and the short- and long-term consequences of peer harassment.