Fall Staff Assembly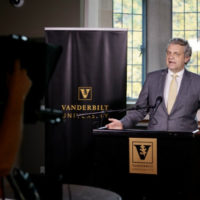 Oct. 23, 2020—During the inaugural Fall Staff Assembly, Chancellor Daniel Diermeier thanked the staff for their hard work, perseverance and expertise to launch the Return to Campus plan. More than 1,250 staff attended the virtual event.
---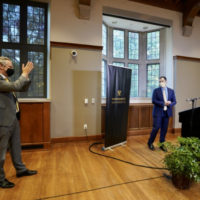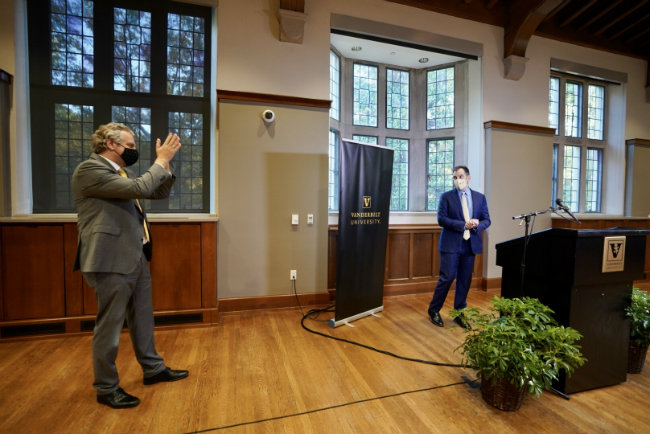 Oct. 23, 2020—Nine staff members and 10 teams received Anchor Down, Step Up Excellence Awards from Chancellor Daniel Diermeier for their exceptional efforts during the university's response to COVID-19.
---
Oct. 9, 2020—Chancellor Daniel Diermeier will deliver his first address to Vanderbilt staff during the inaugural Fall Staff Assembly on Thursday, Oct. 22. The event will be held virtually and is open to all university staff.
---