engineering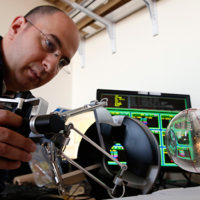 May. 8, 2018—Nabil Simaan's Advanced Robotics and Mechanism Applications Laboratory at Vanderbilt leads the way in advancing several robotics technologies for medical use, including miniature robots for single small-incision, cochlear implant and minimally invasive throat surgeries.
---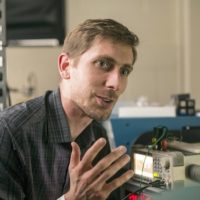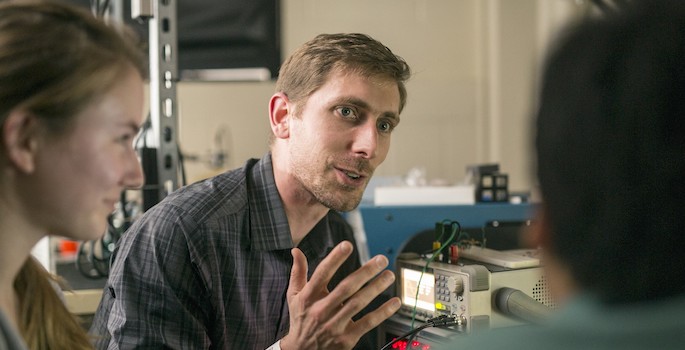 May. 8, 2018—Vanderbilt professor Brett Byram plans to use a grant from the National Science Foundation to utilize machine learning for the delivery of better real-time brain images, an advance decades in the making.
---

Apr. 30, 2018—Engineer Dan Work says his promising research shows adding autonomous vehicles to roadways could end the stop-and-go traffic that drives commuters insane.
---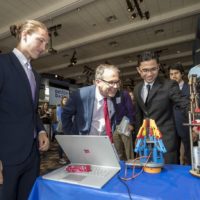 Apr. 25, 2018—Sixty teams of graduating seniors packed the Student Life Center for the School of Engineerin's annual Design Day, inviting hundreds of advisers, professors and fellow students to see their work.
---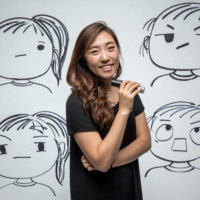 Apr. 18, 2018—Elizabeth Lee identifies as many things. She's a mechanical engineering major, a proud Asian American, and a woman working in the STEM fields. To give a clearer voice to these identities, Lee created a web comic called "Existing Quietly, Living Loudly."
---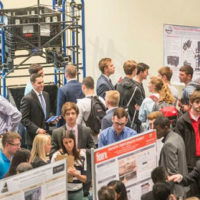 Apr. 18, 2018—This year's Senior Design Day showcase is Monday, April 23, from 3 to 6 p.m. at the Student Life Center. The event is free and open to the public.
---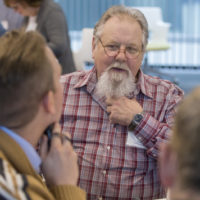 Mar. 29, 2018—The first annual LaryHacks, a competition to design innovative devices, apps or methods to assist laryngectomy patients who have had their voice boxes removed, has been set for Thursday, April 12, 5 to 8 p.m., in the Wond'ry, 2414 Highland Ave. in the Vanderbilt University Engineering and Science building.
---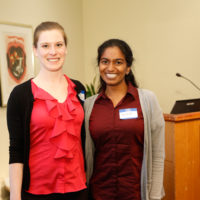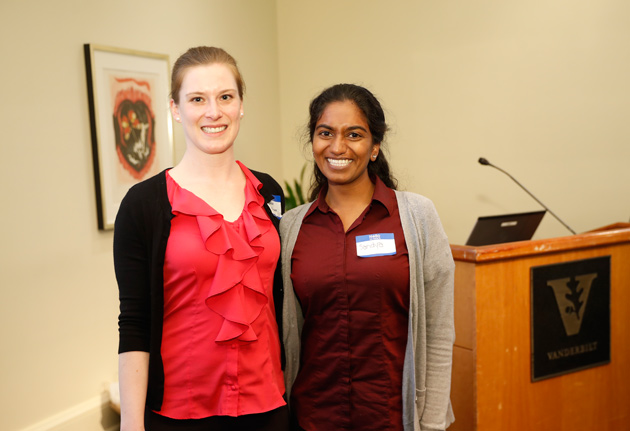 Mar. 26, 2018—In its sixth year at Vanderbilt, the Three Minute Thesis competition drew 49 students mostly from engineering and the sciences, but future history, religion and English Ph.D.s participated as well.
---

Feb. 26, 2018—Vanderbilt's A. James Clark Scholars Program offers financial aid each year to 10 engineering undergraduates who have demonstrated a commitment to business leadership and civic engagement.
---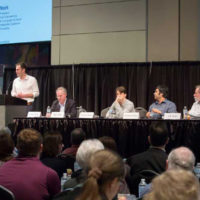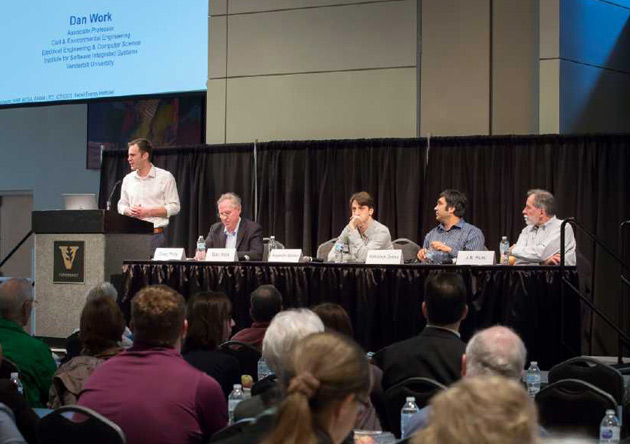 Feb. 26, 2018—The second installment of the spring transit forum series, held Feb. 23, featured four Vanderbilt professors sharing findings that brought further context to Nashville's proposed transit plan.
---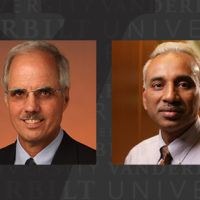 Feb. 23, 2018—Robert W. Pitz and Sankaran Mahadevan are members of the 2018 class of American Institute of Aeronautics and Astronautics fellows. They join 20 other members from academia, industry and government honored by the AIAA.
---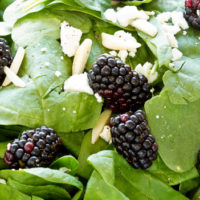 Feb. 23, 2018—Combining a natural dye from blackberries with photosynthetic proteins extracted from spinach leaves increases the voltage of biohybrid solar cells by a factor of 20.
---