From the investiture of Daniel Diermeier as Vanderbilt's ninth chancellor to a triple Reunion celebration, from a focus on global initiatives to the launch of Discovery Vanderbilt, the university marked many historic moments and milestone accomplishments in 2022. Take a look back at highlights from the year, as Vanderbilt prepares to celebrate its 150th anniversary in 2023.
ENVISIONING VANDERBILT'S FUTURE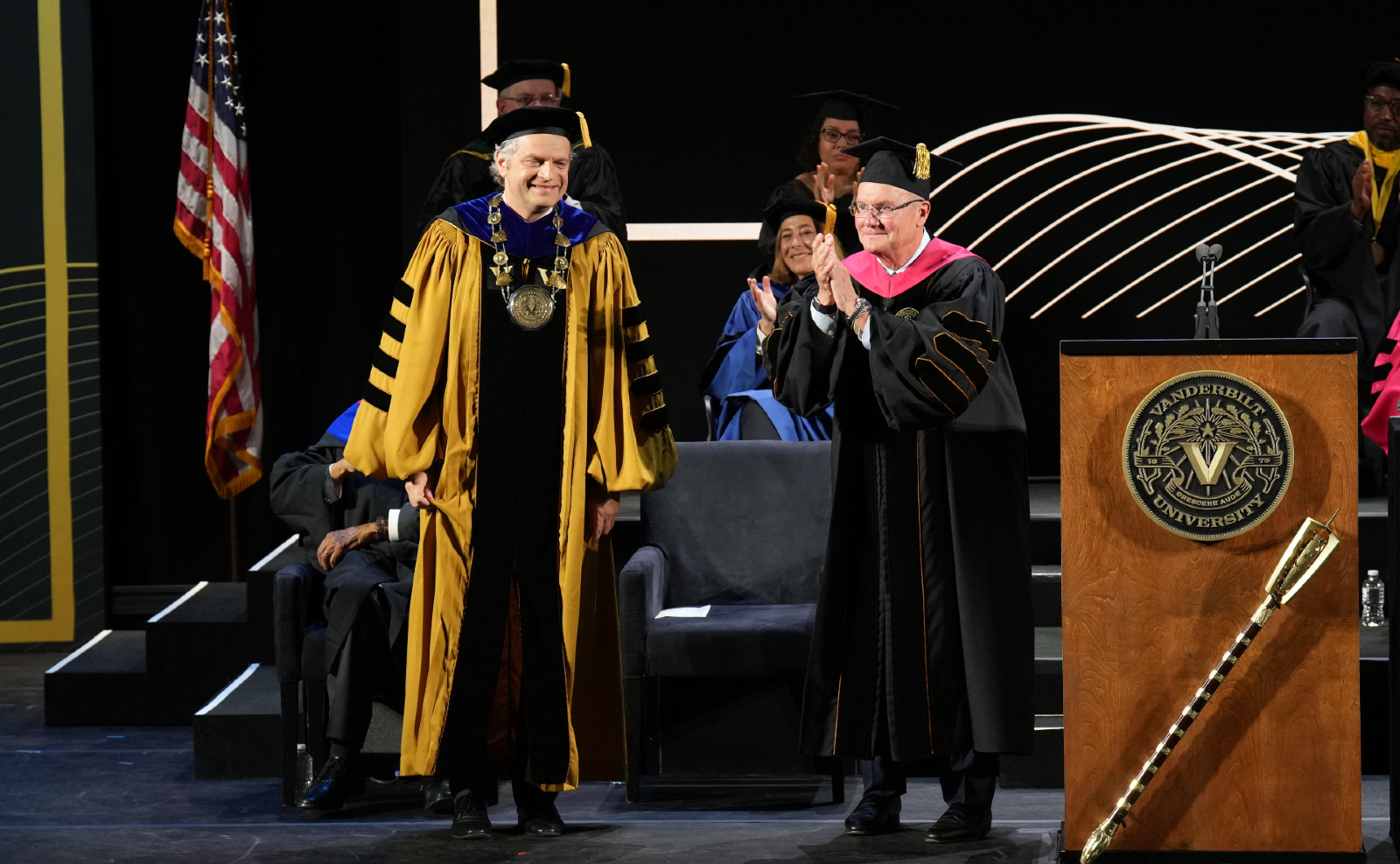 Daniel Diermeier installed as Vanderbilt's ninth chancellor
In keynote remarks delivered at an investiture officially marking his tenure as Vanderbilt's ninth chancellor, Daniel Diermeier urged the university community to seize the aspirational moment and join him in building "The Great University" for today's world.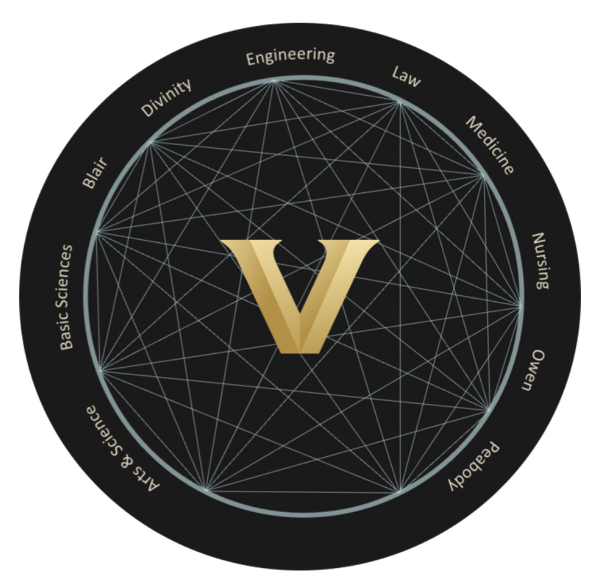 Discovery Vanderbilt initiative to catalyze university's transformative research and discovery
Discovery Vanderbilt, announced Oct. 17 by Provost and Vice Chancellor for Academic Affairs C. Cybele Raver, builds upon Opportunity Vanderbilt and Destination Vanderbilt by committing major resources to dramatically increase faculty, student and staff engagement and success in pursuing bold new ideas through disciplined, rigorous inquiry.
Vanderbilt greenhouse gas emissions drop 19 percent in two years, new sustainability report shows
Vanderbilt University's greenhouse gas emissions have dropped 19 percent overall and 23 percent per square foot since fiscal year 2020, according to the latest annual sustainability report released by FutureVU Sustainability in the Division of Administration.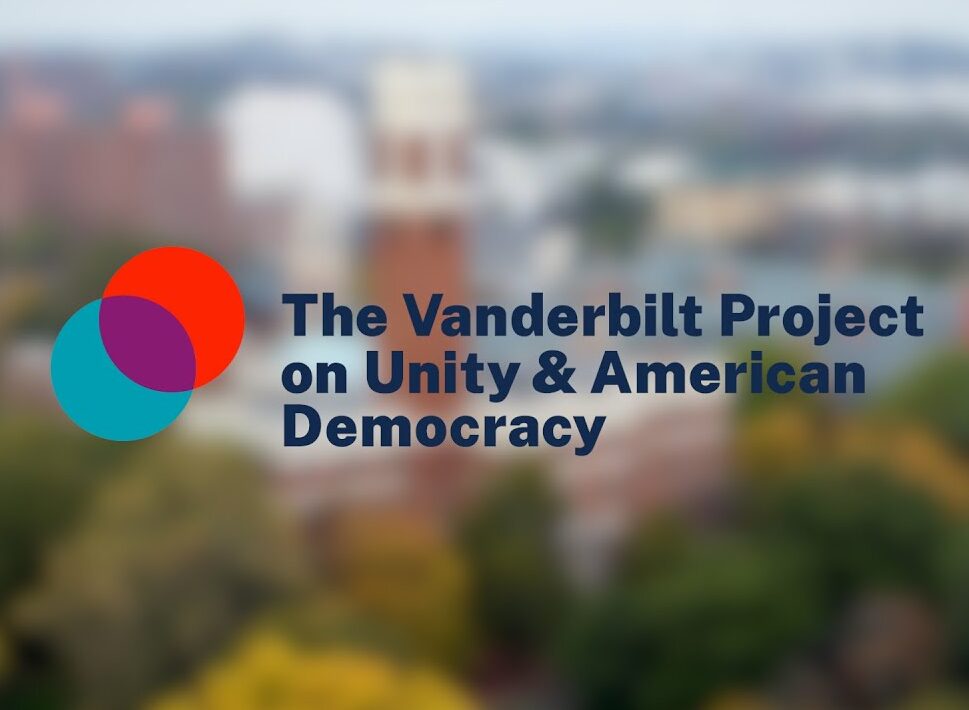 Famed writers, musicians and politicians among new advisory board for Vanderbilt Project on Unity and American Democracy
The Vanderbilt Project on Unity and American Democracy announced the formation of a 26-member advisory board spanning multiple backgrounds and fields—from former Florida Gov. Jeb Bush and biographer Walter Isaacson to Grammy-winning artists Faith Hill and Tim McGraw—that is committed to the project's mission to elevate facts and evidence-based reasoning in American political discourse.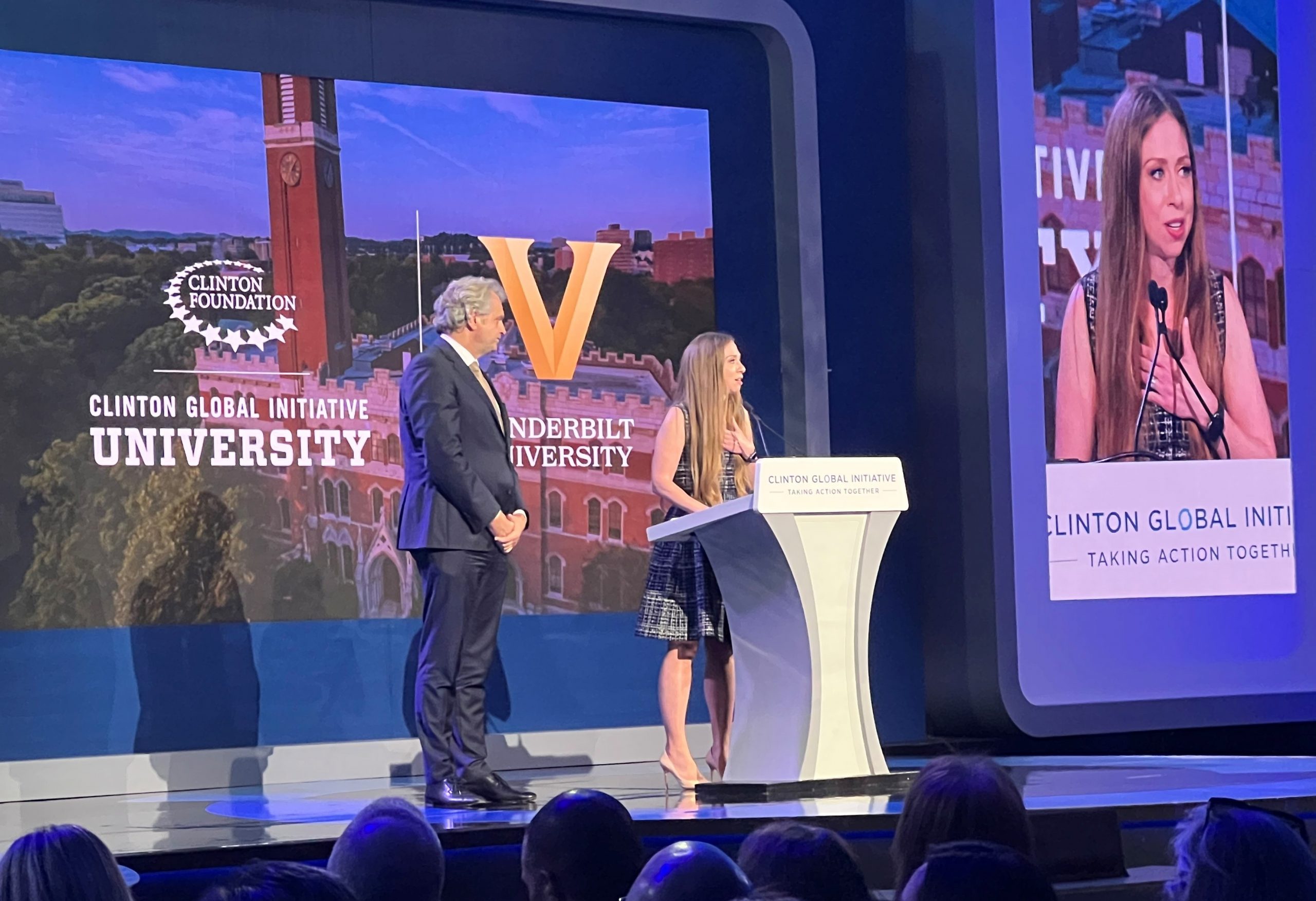 Vanderbilt to host Clinton Global Initiative University annual meeting in 2023
Vanderbilt University will serve as the host campus for the Clinton Global Initiative University annual meeting March 3–5, 2023. The gathering is an opportunity for students from around the world to collaborate with influential leaders, experts and innovators on solving humanity's most pressing problems.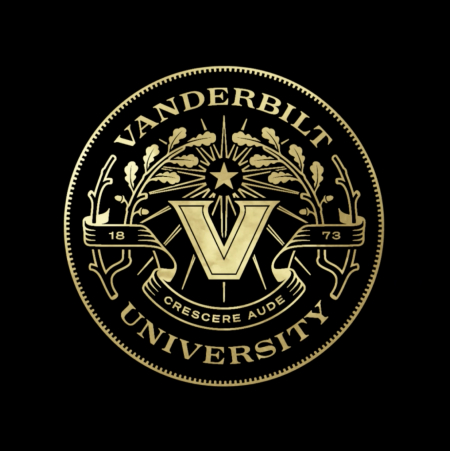 Vanderbilt University launches refreshed visual identity
Vanderbilt University launched a refreshed visual identity designed to reflect the university's forward momentum and build pride and visibility across the institution, including its athletics program. The new identity includes a clear articulation of who the university is today through new wordmarks and logos.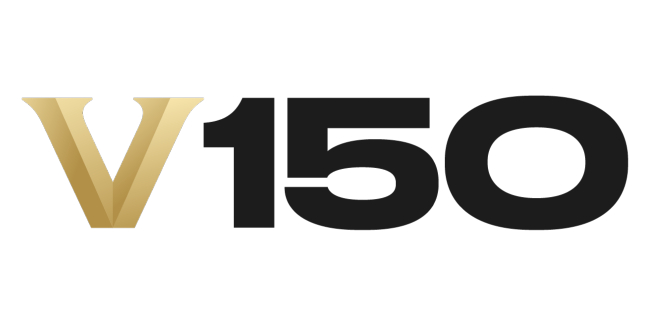 Upcoming Sesquicentennial offers opportunity to consider our past, envision our future
Vanderbilt will mark the 150th anniversary of its founding in 2023 with a yearlong commemoration in which the entire university community will be invited to consider our past and, especially, to envision our future.
EDUCATIONAL EXCELLENCE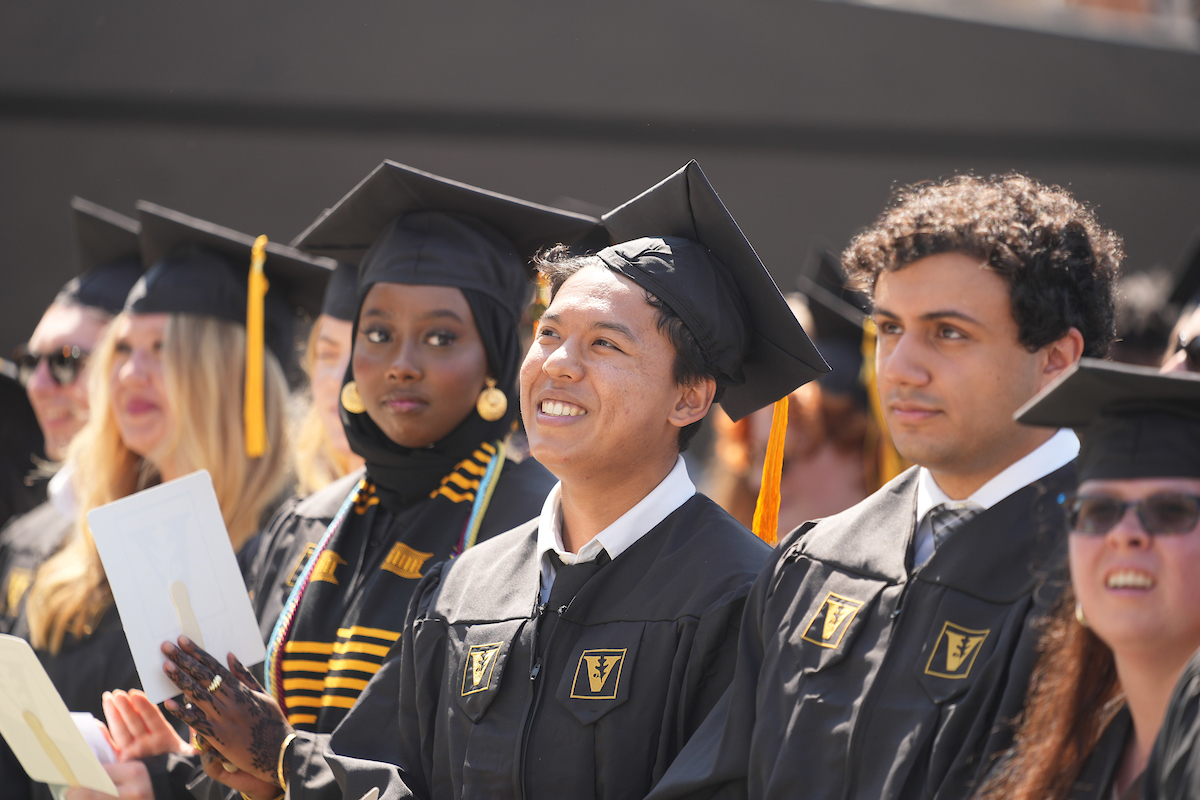 Diermeier urges Class of 2022 to go forward with courage, 'dare to grow'
Chancellor Daniel Diermeier congratulated the Class of 2022 for their "persistence, patience and, above all, courage" during the previous four years when he delivered his Commencement address at Vanderbilt Stadium on May 13.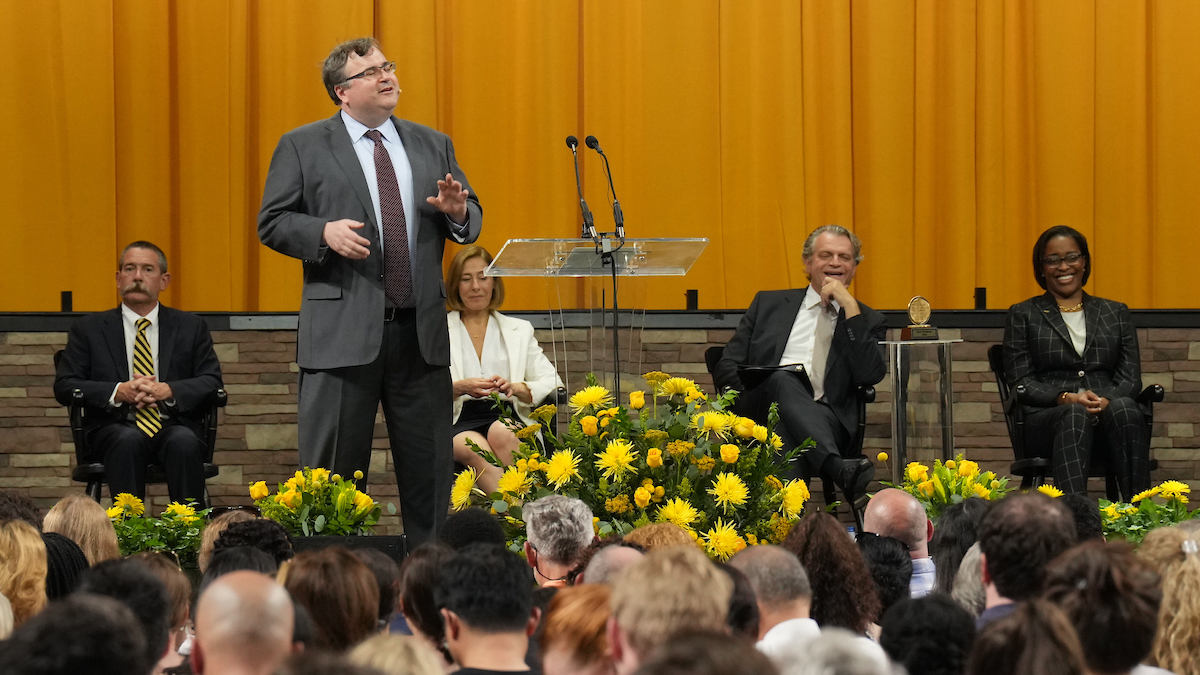 Vanderbilt rises to No. 13 among nation's top universities in latest 'U.S. News' rankings
Vanderbilt University ranks No. 13 in U.S. News & World Report's 2023 Best Colleges rankings. The university also received high rankings in the Best Value Schools and Academic Programs to Look For categories.
Vanderbilt graduate and professional schools excel in 2023 'U.S. News' rankings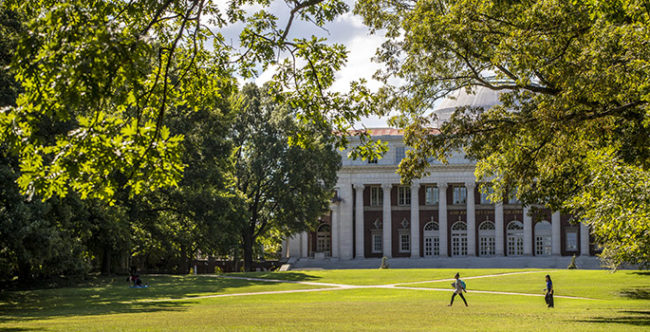 Vanderbilt University's graduate programs showed continued strength in the 2023 U.S. News & World Report Best Graduate Schools rankings, with Vanderbilt Peabody College of education and human development again ranked fifth while its concentrations in special education and school administration placed first.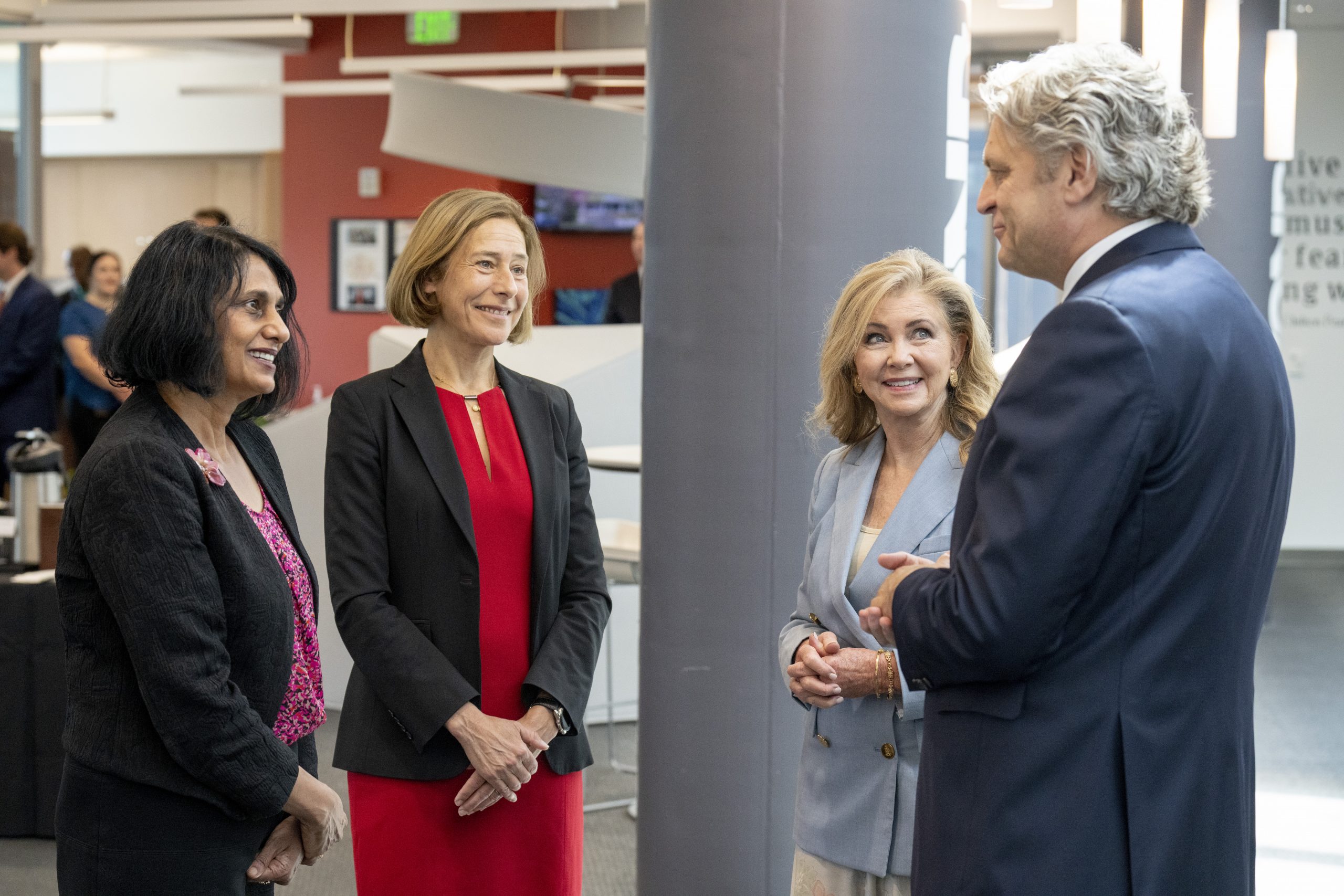 Provost launches initiatives focused on research support, graduate education, more
Provost and Vice Chancellor for Academic Affairs C. Cybele Raver announced six initiatives that include strengthening the university's support of research, furthering connections and collaboration with Vanderbilt University Medical Center and further defining the future of graduate education.
Provost makes new $5M annual investment to enhance doctoral education
The Graduate School, in partnership with deans across multiple schools, has launched an enhanced funding and support model for doctoral education as a result of Provost and Vice Chancellor for Academic Affairs C. Cybele Raver's new $5 million annual investment in graduate education.
ADVANCEMENTS IN INNOVATION AND RESEARCH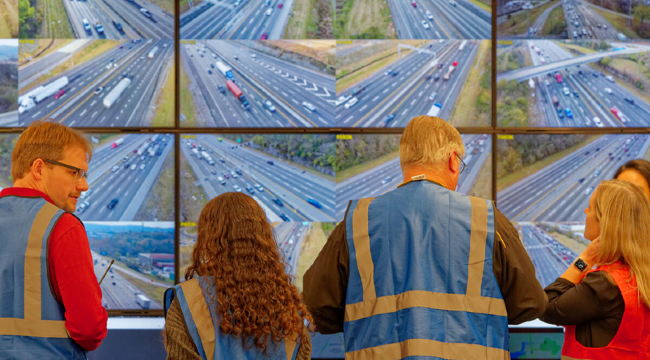 AI-powered cruise control system may pave the way to fuel efficiency and traffic relief
Vanderbilt University was part of a consortium of academic researchers, working with leading automakers, that concluded a five-day test in November on a stretch of Interstate 24 near downtown Nashville—the largest study of its kind in the world. The researchers tested an AI-powered cruise control system designed to increase fuel savings and ease traffic.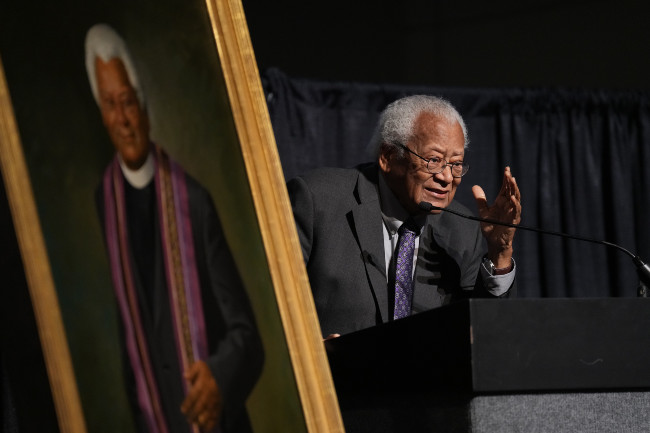 Lawson helps launch Vanderbilt institute rooted in nonviolent social change
The Rev. James Lawson returned to Vanderbilt University for the launch of an institute that carries forward his commitment to achieving justice and equality through nonviolent movements and strategies.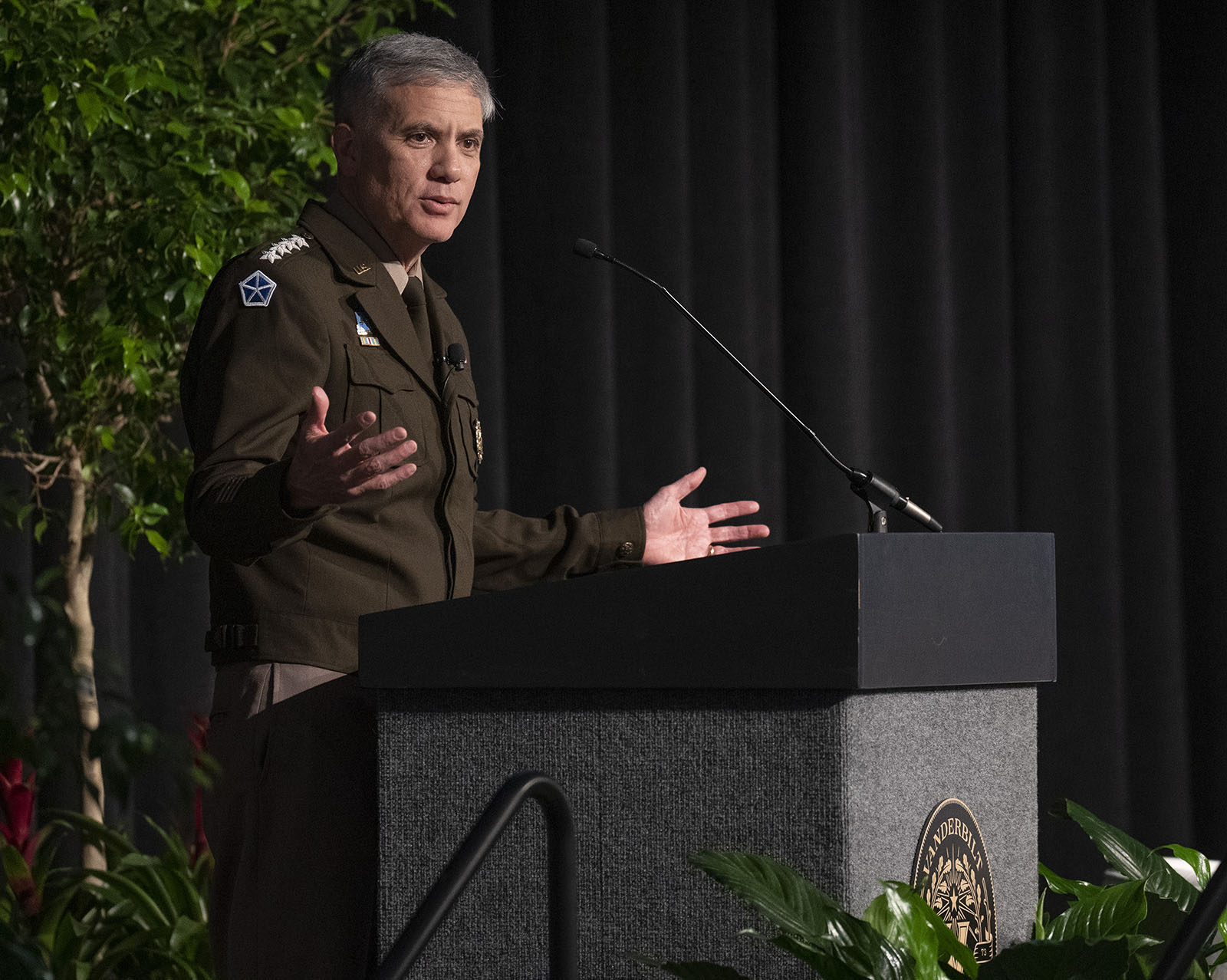 Cyber defense leaders address growing security challenges as part of inaugural Vanderbilt Summit on Modern Conflict and Emerging Threats
U.S. Cyber Command Director Gen. Paul Nakasone, former President of Estonia Kersti Kaljulaid and a range of military and intelligence leaders, scholars, prominent journalists and private sector experts in cybersecurity, energy and finance convened at the Vanderbilt Summit on Modern Conflict and Emerging Threats May 4–5.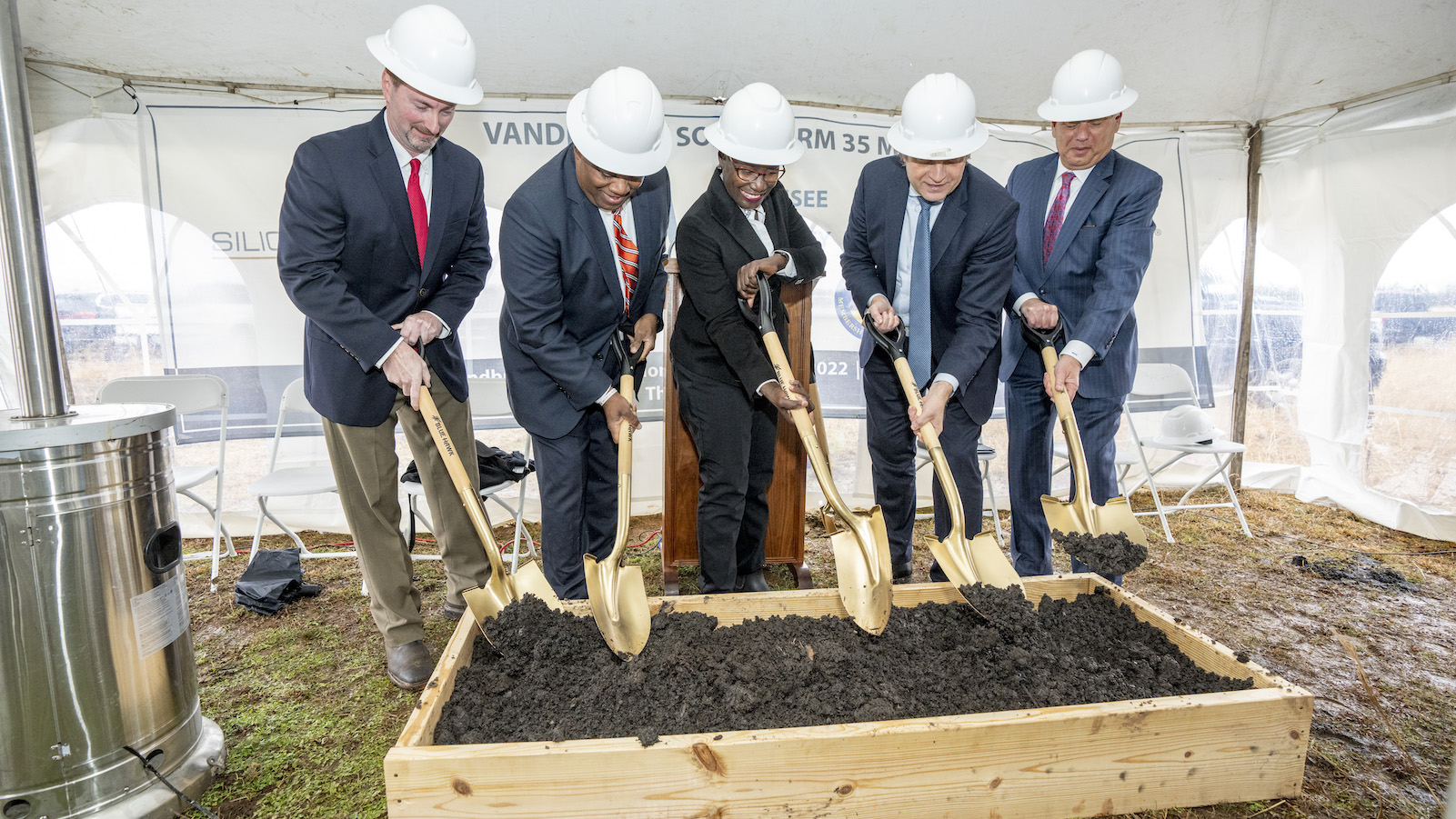 Solar farm groundbreaking advances Vanderbilt's large-scale renewable energy partnership
A bold partnership that will help Vanderbilt University power its campus entirely through renewable energy moved a step closer to that goal with the Jan. 19 groundbreaking of a solar farm in Bedford County, Tennessee.
BUILDING AND SUPPORTING OUR COMMUNITY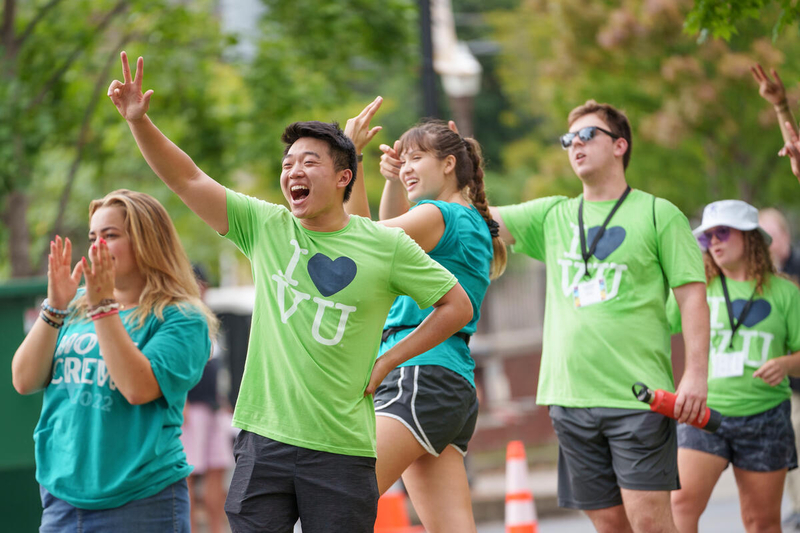 Class of 2026 welcomed to campus
Returning students, faculty and staff greeted the Class of 2026 and their families with smiles, cheers and high-fives as they arrived on The Martha Rivers Ingram Commons for Move-In Day on Aug. 20.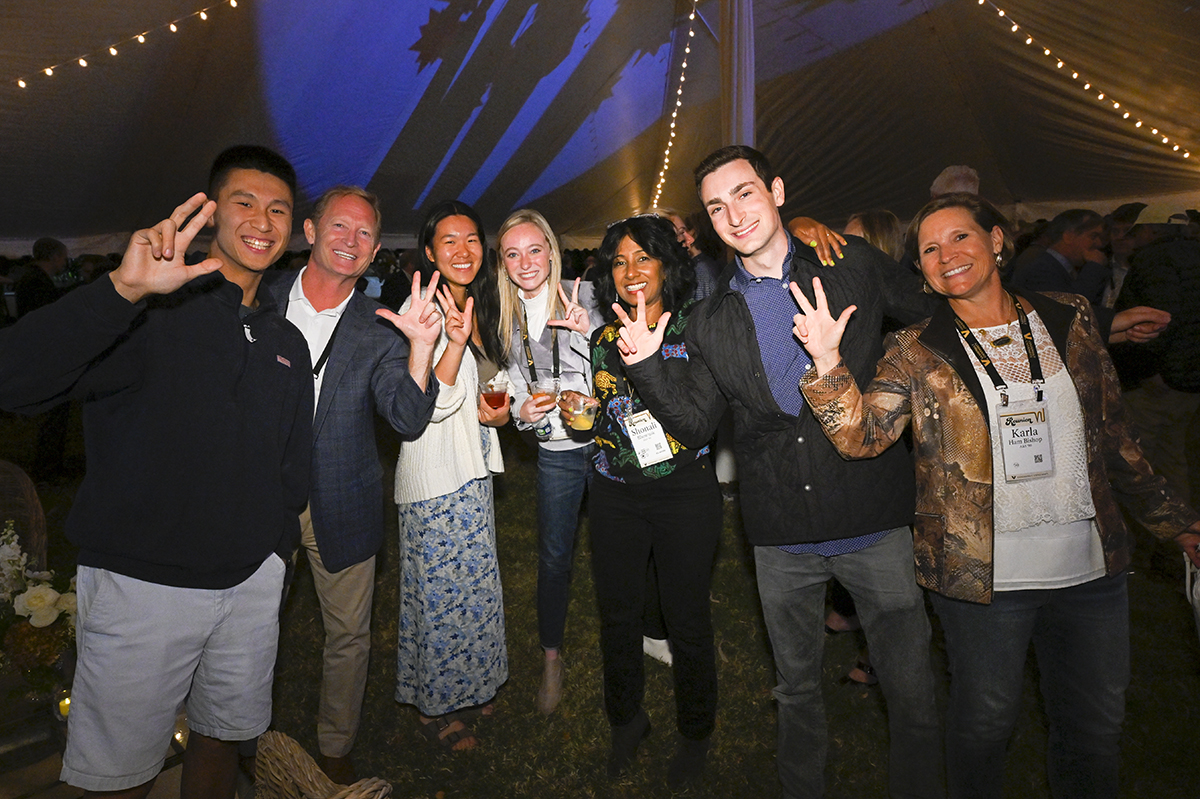 Triple Reunion sets records for attendance and giving
On a weekend blessed by perfect fall weather, nearly 6,000 alumni and their guests returned to Vanderbilt Oct. 6–9 for Reunion, the first since 2019.
Diermeier announces one-time monetary award for Vanderbilt employees
Chancellor Daniel Diermeier recognized Vanderbilt University employees for their diligent work over the past two years with a one-time supplement to their paychecks. All eligible faculty, staff and postdocs received a $1,500 bonus in their paychecks at the end of March.
Vanderbilt expands paid parental leave, reproductive health resources to broaden support for university community
Vanderbilt is expanding paid parental leave for Vanderbilt staff and adding a new coordinator role that will be responsible for providing information, support and reproductive health resources for pregnant and parenting students, faculty, staff and postdocs.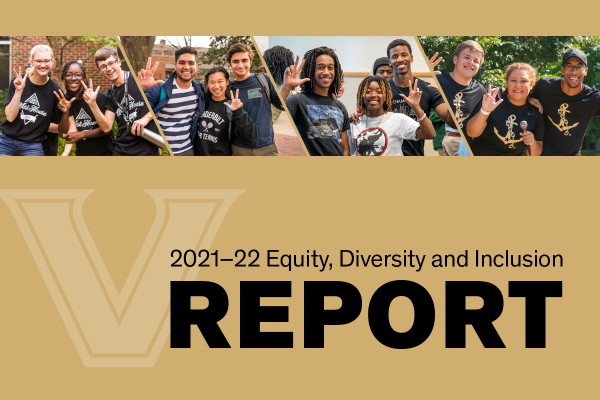 University's actions around equity, diversity and inclusion highlighted in annual report
Vanderbilt University's collective and augmented efforts during the past academic year to foster a sense of belonging at every level of campus are spotlighted in a new report from the Office for Equity, Diversity and Inclusion.
Vanderbilt launches 'Future of Work' to elevate university staff experience
Vanderbilt University has launched the Future of Work initiative to improve the recruitment, professional development and retention of valued staff members and help them reach their full potential as employees.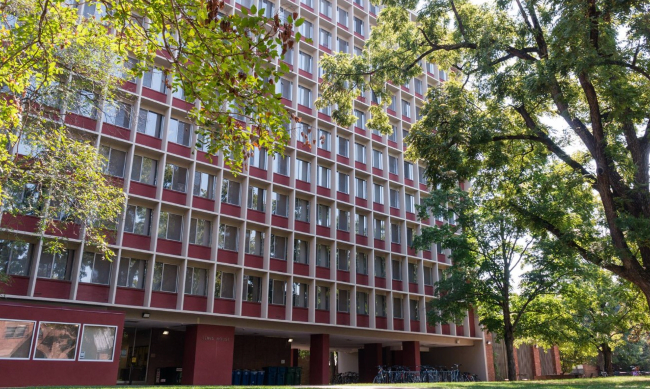 Three new residential colleges planned for Highland Quad
Vanderbilt University is embarking on the next phase of its residential colleges program with the re-envisioning of Highland Quadrangle along 25th Avenue South. The initiative, which includes construction of three new residential colleges for upper-division students, will build upon the successful living-learning environments already in place.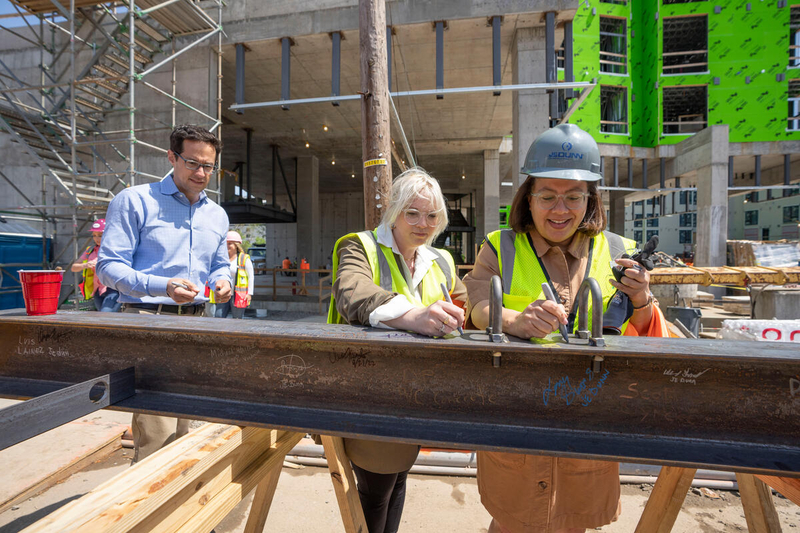 Graduate and professional student housing project celebrates milestone with topping out ceremony, announces first retail business
Vanderbilt's graduate and professional student housing project reached two milestones in April: the placement of the final steel structural beam of the building and the announcement of the first retail business to occupy the space, the Turnip Truck.
COMING TOGETHER AS COMMODORE NATION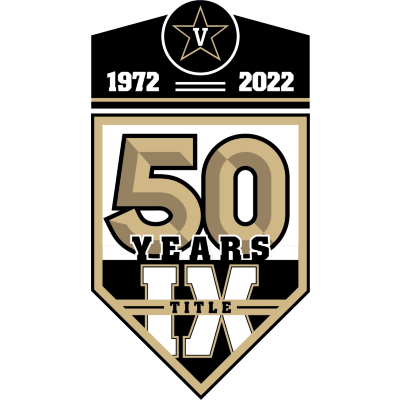 Vanderbilt celebrates 50 years of Title IX
Vanderbilt Athletics celebrated the 50th anniversary of Title IX throughout 2022 with reflections and events recognizing the impact, progress and continual push forward of the landmark legislation in all areas of women's sports.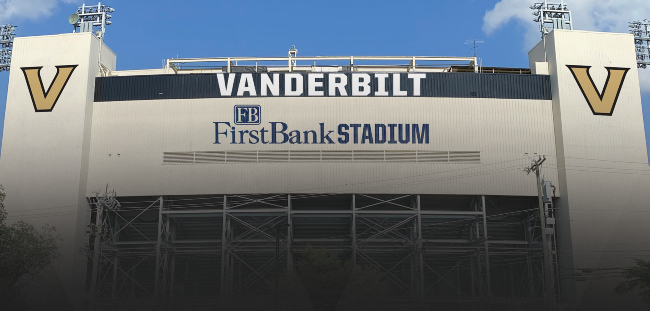 Football stadium recognized as FirstBank Stadium beginning this fall
Vanderbilt University and FirstBank signed a 10-year football stadium naming rights and campus collaboration agreement, Candice Lee, vice chancellor for athletics and university affairs and athletic director, announced Aug. 29.
Vanderbilt adds volleyball as a varsity sport
Vanderbilt University announced the addition of women's volleyball as the university's 17th varsity sport. Enabled by the transformational Vandy United campaign, the sport will begin competition in the 2025–26 academic year.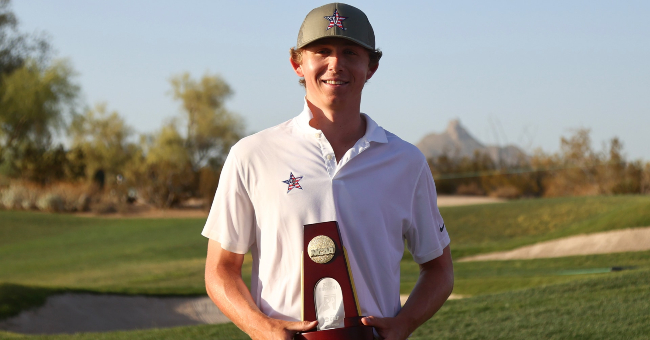 Student-athlete Gordon Sargent won a four-man playoff at the Grayhawk Golf Club in Scottsdale, Arizona, to claim the 2022 NCAA men's golf national title.