Media Inquiries
Latest Stories
Vanderbilt University today launched a landmark investment in transformative research and innovation through Discovery Vanderbilt, a new initiative announced by Provost and Vice Chancellor for Academic Affairs C. Cybele Raver. Discovery Vanderbilt builds upon Opportunity Vanderbilt and Destination Vanderbilt by committing major resources to dramatically increase faculty, student and staff engagement and success in pursuing bold new ideas through disciplined, rigorous inquiry.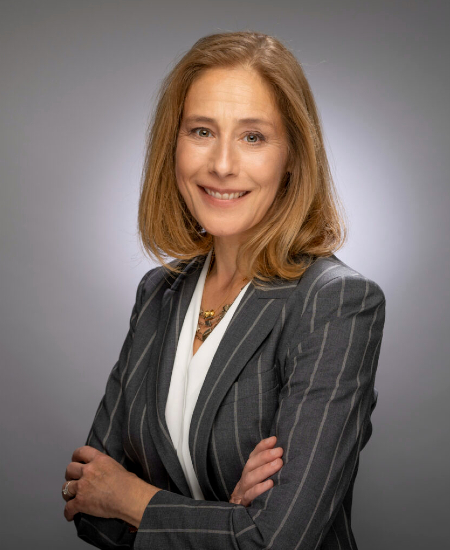 "Whether it is undergraduates pursuing research in a faculty member's lab or spending long hours rehearsing for a national jazz competition, the creation of new knowledge is central to our academic mission," Raver said. "This university-wide initiative is designed to capitalize on Vanderbilt's culture of collaboration, strategic risk-taking and bold ambition so that we dramatically expand our global research reputation, funding and impact. This new initiative will include all the university's schools and colleges, maximizing our chances of success in having tremendously positive economic and social impact at local, national and global levels."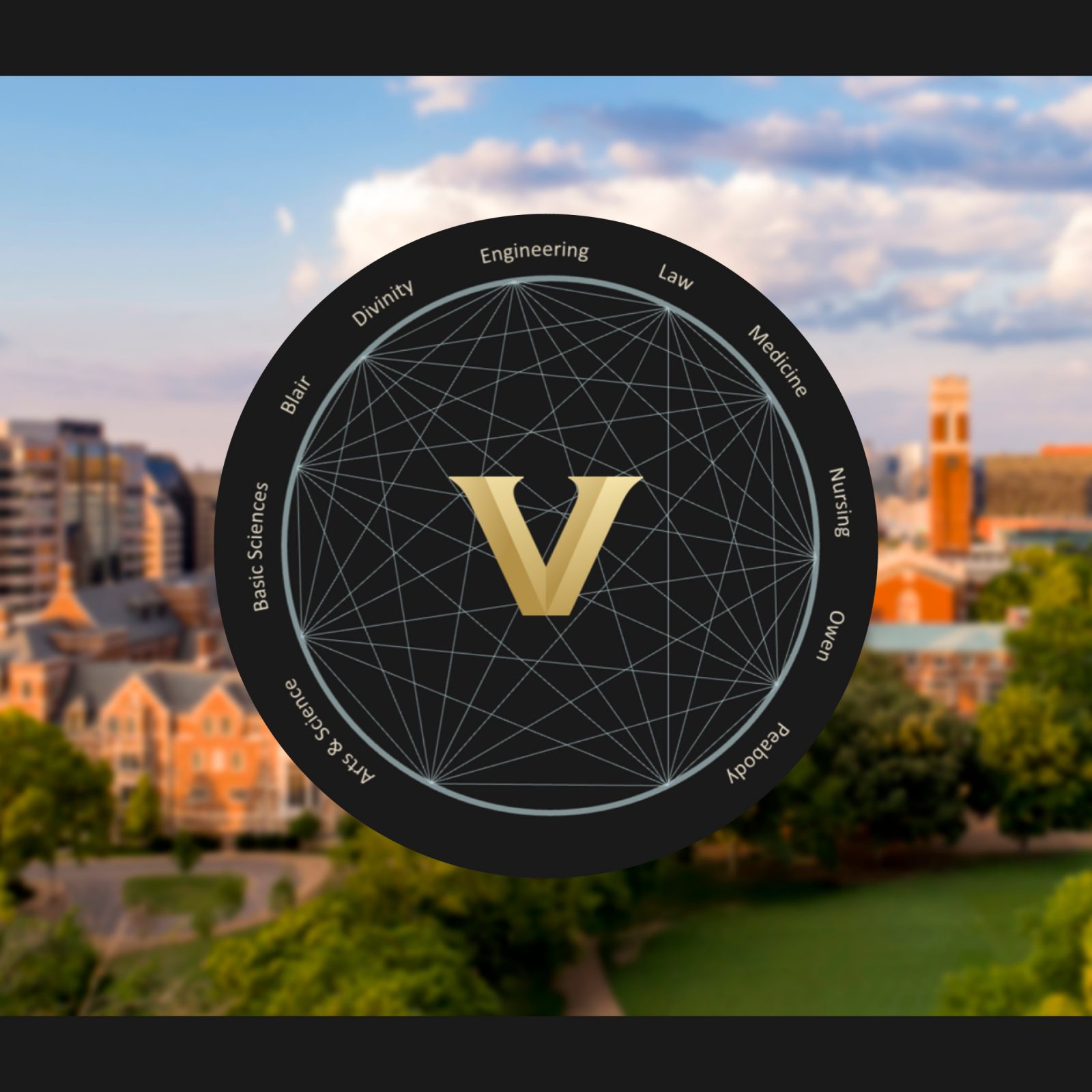 Discovery Vanderbilt's investments will deepen opportunities for scholars to engage in high-caliber research, scholarship, innovation and problem-solving, including creating new spaces on campus for discovery and enhanced infrastructure for supporting research, technology transfer and creative inquiry. The initiative will propel Vanderbilt forward in the amount of external funding secured by faculty for research and innovation, including enhancing support for faculty pursuing prestigious awards, grants, licenses, commissioned works and patents and creating new opportunities for philanthropic investment. Discovery Vanderbilt also will develop structures to extend the impact and reach of discoveries made by the university's researchers and scholars, including new research partnerships with international, federal, state and local entities; the number of research projects reaching markets or leading to patents; and the global media reach of these innovations.

"Vanderbilt is a place where bold aspirations are not only welcome, they are encouraged," Chancellor Daniel Diermeier said.  "Discovery Vanderbilt will provide our researchers with resources they can use to set their aspirations even higher and expand the impact of their work. As we embark on Vanderbilt's Sesquicentennial, this key initiative will further allow the Vanderbilt community to 'dare to grow.'"  
Discovery Vanderbilt will make targeted investments, totaling more than $50 million in the first year, across the schools and colleges to support current research efforts while positioning the university to expand and diversify research activities, innovation and entrepreneurial scholarship. Early activities will include: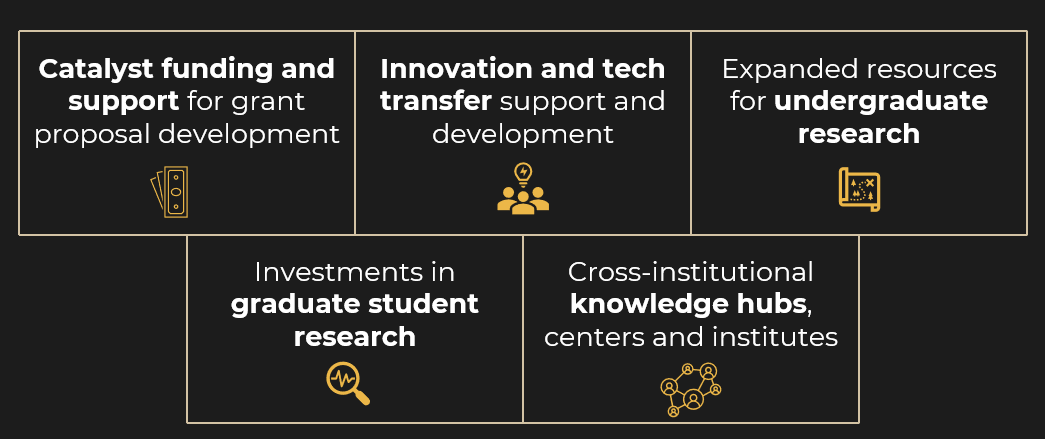 Catalyst funding and support

 for grant and award submissions for faculty across all disciplines and ranks. Led by Vice Provost for Research and Innovation Padma Raghavan, the Office of the Provost and deans of Vanderbilt schools and colleges will collaborate closely to support faculty in applying for awards to boost discovery and enable research to become self-sustaining through external funding while also increasing fundraising opportunities at all levels of the university.

 

Expanded resources for 

innovation, entrepreneurship and technology transfer

 through the Office of the Vice Provost for Research and Innovation, including the Wond'ry and the Center for Technology Transfer and Commercialization, to increase the reach of discoveries by Vanderbilt's faculty and students into business, government and nonprofit markets.

 

New support for 

undergraduate student research

 within classroom, studio, archive, field-based and lab settings and through Immersion Vanderbilt and paid internships. The undergraduate research expansion will be led by Vice Provost for Undergraduate Education Tiffiny Tung, Assistant Provost for Immersion and Experiential Learning Amy Johnson and Vice Provost for Career Advancement and Engagement and Evans Family Executive Director of the Career Center Alex Sevilla.

 

 

Additional support for 

graduate education

, building upon expanded efforts announced by the provost and the Graduate School, to support graduate student research and provide awards to faculty seeking funding for graduate students on research projects. Vice Provost for Graduate Education and Dean of the Graduate School C. André Christie-Mizell will lead Discovery Vanderbilt's extended support for graduate education.

 

The development of new 

interdisciplinary centers and institutes

 to serve as intellectual hubs and catalysts for scholarly inquiry, discovery, research and teaching. In collaboration with faculty and the Office of the Provost, school and college deans will take leading roles in developing the new institutes and examine opportunities for expanding existing centers and institutes. Vice Provost for Faculty Affairs Tracey George also will work with the deans to ensure that the centers and institutes provide opportunities to attract and recruit new faculty at every career level and across the disciplines.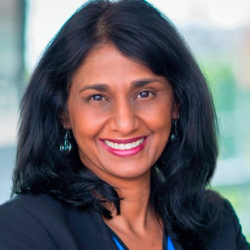 Details of university investments will be announced as they become finalized with the engagement and input of deans, faculty and administrators across campus.
"Our faculty and researchers have demonstrated their ability to take Vanderbilt to the next level as a standout leader in discovery and innovation," Raghavan said. "With new resource commitments from Provost Raver and Chancellor Diermeier and new federal investments in research, innovation and economic discovery, we have a singular moment of opportunity at this time. I look forward to partnering with the deans of the schools and colleges and faculty from across the disciplines to amplify Vanderbilt's impact on the world."  
The new initiative will run parallel to similar pushes with research partners at Vanderbilt University Medical Center, including strategic approaches led by Chief Scientific and Strategy Officer and Executive Vice President for Research Jennifer Pietenpol.  
Discovery Vanderbilt will expand on the many recent successes driven by the university and its faculty in growing Vanderbilt's research reputation:
In 2022 the university and VUMC crossed the threshold of

more than $1 billion

in combined research funding.

In 2022 Vanderbilt saw innovation revenues of more than $100 million in the past year, compared with peer institutions seeing an average of $60 million in innovation revenue annually.

In 2021 the Wond'ry, Vanderbilt's Innovation Center, used a portion of the Office of the Provost's $5 million investment to

open the incubator space Launch

to support Vanderbilt-related startups.

In fiscal 2022, the

Center for Technology Transfer and Commercialization

generated more than $100 million in licensing revenue—quadruple its annual average. In the past 10 years, the CTTC has supported more than 1,800 inventions, more than 562 U.S. patent applications and nearly 900 licenses.

 
Recent additions to graduate and undergraduate education include the Office of the Provost's $5 million investment in doctoral education and the Vanderbilt Undergraduate Summer Research Program, a funding initiative developed by Raver. The Office of the Provost has earmarked funding for faculty research through multiple funding programs, and the Office of Research and Innovation has facilitated them, including Scaling Success grants, Seeding Success grants and the Rapid Advancement Micro-grant Program, along with other services and programs for faculty seeking to expand and enhance the competitiveness of their externally funded research and scholarship.