A new faculty funding initiative announced today by Provost and Vice Chancellor for Academic Affairs C. Cybele Raver will strengthen one of Vanderbilt's defining undergraduate experiences—the opportunity to work alongside renowned faculty during the summer in the pursuit of discovery and innovation.
"As a university that is advancing the highest level of research and scholarship, we have a unique offering through the Vanderbilt Undergraduate Summer Research Program for our students to grow, thrive and prepare for their bright futures," Raver said. "Supporting our faculty's engagement in undergraduate research will pay dividends for years to come as we train the next generation of national and global leaders."
Full-time faculty members, including those in the graduate and professional schools, will be able to apply for $2,500 in research funds to support their role as a mentor to a participating student in the Vanderbilt Undergraduate Summer Research Program, according to Vanessa Beasley, vice provost for academic affairs and dean of residential faculty.
"For many of our undergraduates, one of the most transformative phases of their education occurs when they work alongside faculty in research spaces where groundbreaking discoveries, analyses and insights happen routinely at Vanderbilt," Beasley said. "I am pleased we are recognizing the role and impact of our faculty in making these opportunities available to our students during the summer months."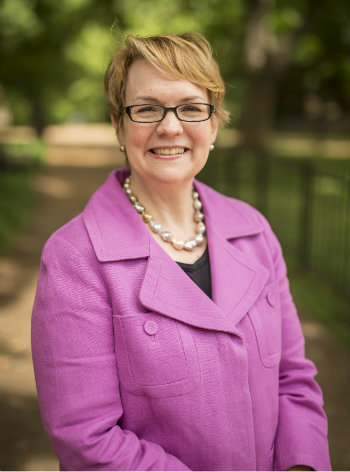 The 10-week VUSRP program is traditionally conducted on campus with any full-time Vanderbilt faculty member, including those in the graduate and professional schools. The purpose of VUSRP is to encourage and enhance student-faculty mentoring within collaborative research efforts.
Previous VUSRP research has spanned across all disciplines, including the social sciences and the humanities.
Students who apply for VUSRP must identify a sponsoring faculty adviser as part of their application process. Faculty members may advise only two students per summer session.
Going forward, faculty mentors will be able to apply for the new funding through the Office of Immersion Resources. After students are informed of their approved VUSRP application, their faculty mentor will be notified that they may apply for this funding. They will be asked how they plan to support the student's research experience, including providing opportunities for training in research methods or related scholarly skills. Faculty advisers who receive the funding will be invited to attend a Center for Teaching workshop on mentoring undergraduate researchers.
The 2022 VUSRP's 10 weeks of research will occur from June 1 to Aug. 10, 2022.
Student applications for next summer's program are now open through Jan. 11, 2022. Once a student's application for VUSRP is approved, the faculty mentor has until May 6, 2022, to apply for the funding.
For more information, contact Amy Johnson, assistant provost for immersion and experiential learning, at amy.m.johnson@vanderbilt.edu.