The Vanderbilt Center for Technology Transfer and Commercialization generated more than $100 million in licensing revenue—quadruple its annual average—and reviewed more than 1,000 material transfer agreements and facilitated nearly 300 U.S. patent applications in the 2022 fiscal year.
"Commercialization and entrepreneurship amplify and accelerate the impact of Vanderbilt research and scholarship, allowing the university to provide direct, deeply transformative and scalable benefits to society," Chancellor Daniel Diermeier said. "We are proud to be fostering a culture where trans-institutional collaboration and innovation are top priorities."
CTTC provides professional commercialization services to the Vanderbilt University and Vanderbilt University Medical Center communities to optimize the flow of innovation to the marketplace and generate revenue that supports future research activities. CTTC serves as a conduit for the transfer of promising intellectual property to industry; contributing to regional economic development by licensing locally and supporting new venture creation and encouraging greater translational research collaborations between academia and industry.
"The dramatic growth in revenue and output generated by CTTC signifies a new era of discovery and a broadening innovation ecosystem at Vanderbilt," Provost C. Cybele Raver said. "Through our investments in industry collaboration, new ventures and enhancing faculty resources, we are serving as a catalyst for innovation that will continue to yield bold solutions to the world's most pressing problems."
RESEARCH AND COMMERCIALIZATION OUTCOMES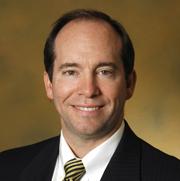 The past year's revenues total (calculated on an accrual basis) is the largest annual amount generated through technology licensing since CTTC's establishment in 1991 and greater than the previous six years combined.  "A source of pride is that the substantial increase in revenues for the past fiscal year arose from multiple sources," said Alan Bentley, assistant vice chancellor of CTTC. "We closed our largest upfront licensing transaction in our history, negotiated substantial payments due from back royalties, prevailed in a dispute and benefited from a new product hitting the marketplace."  Revenues were generated from transactions based on technologies developed both at Vanderbilt and VUMC.
Top revenue generating entities include:
Evusheld, the COVID-19 prophylactic therapy discovered at the Vanderbilt Vaccine Center in the lab of its director, Dr. James Crowe, Ann Scott Carell Professor and professor of pediatrics and pathology, microbiology and immunology at the School of Medicine
READ180, an adaptive reading intervention program that helps students in grades 3-12 achieve grade-level literacy, developed by professor emeritus of special education Ted Hasselbring
Neumora Therapeutics Inc., a clinical-stage biotechnology company pioneering precision medicines for brain diseases, led by the Warren Center for Neuroscience Drug Discovery Director Craig Lindsley, University Professor of Pharmacology, and Director Emeritus Jeffrey Conn, professor emeritus of pharmacology
The review of more than 1,000 material transfer agreements—contracts that govern the transfer of tangible research materials between two organizations—marks the fifth consecutive year of processing more than a thousand such agreements and represents a critical step in the university's commitment to support research. This pace is nearly double the annual number of MTAs processed just a decade ago, underscoring how technology transfer services at Vanderbilt have successfully and effectively expanded.
For the second straight year, nearly 100 licenses and options were executed in FY22 to support translational research spanning autism, childhood literacy, infectious diseases and neurodegenerative diseases like Alzheimer's and schizophrenia.
Sponsored research brokered by CTTC related to licensed technologies resulted in more than $24 million in support of translational research. In addition, CTTC reviewed 150 sponsored research collaboration agreements and clinical trial agreements. Clinical trial agreements include new interventions for patients with asymptomatic severe aortic stenosis, treatment of sleep apnea through nerve stimulation, an MRI study to characterize cerebrospinal fluid for patients with Rett Syndrome and new therapies for neuroblastoma, lupus, asthma, pain, hypertrophic cardiomyopathy and more.
"Vanderbilt is successful at facilitating research and leveraging innovation because of the pervasive spirit of collaboration and cooperation on campus. Our team is energized by the scholarship that we are able to shepherd to commercialization," said Chris Harris, director of licensing at CTTC. "This year, revenue generated as a result of Vanderbilt innovation is four times greater than the amount we typically make in commercializing and protecting university innovations. That is great, but faculty service continues to be our focal point, evidenced by the number of research agreements reviewed, MTAs completed and industry research dollars secured through the center's activities. CTTC is a busy office, and we like it that way."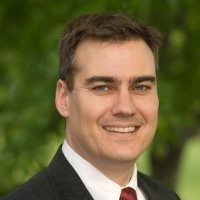 NEW VENTURES
To enhance support for entrepreneurship on campus and to better position Vanderbilt-related startups to thrive after launch, the New Ventures team reinvented their support services and implemented new startup-friendly licensing procedures branded Venture Launch. The Venture Launch program includes deeper analysis of core business needs and opportunities, financial modeling support, business plan refinement, company formation assistance, streamlined licensing processes and assistance with access to capital. The New Ventures team partners with the Vanderbilt community as well as local and regional entrepreneurs who are exploring new ventures based on Vanderbilt technologies. These new ventures contribute to the growth and diversification of the high-tech and life sciences industry in the region and throughout the country.
Two new ventures have progressed through the program, and a half dozen others are in the process.
INVENTORS AND INVENTIONS
CTTC reviewed and evaluated 165 new invention disclosures, which included 149 first-time inventors. Invention disclosures represent a cross section of the university, originating from 68 departments, divisions, institutes and centers.
In FY22, 297 patent applications were filed and 60 U.S. patents were issued. Among the issued patents include novel components needed to treat sickle cell disease and Parkinson's disease, new multifunctional degradable nanoparticles that contribute to drug discovery and an electrochemically actuated optical modulator used for electronic displays or adaptive camouflage.
"Inventions and patents are early but critical steps in the process of bringing our faculty's transformative ideas to the settings where they can drive impact," said Vice Provost for Research and Innovation Padma Raghavan. "These data demonstrate how abundantly innovative our community is, and I am so grateful to Alan, Chris and the entire team at CTTC for making these advancements possible in a variety of fields, including health, education and biotechnology."