Experts from Vanderbilt University's Peabody College of education and human development are available to discuss issues related to the reauthorization of the Higher Education Act in 2014, including accreditation, affordability, student debt, access to college for low-income students, completion, and more. The reauthorization comes during a time of unprecedented scrutiny for the nation's colleges and universities.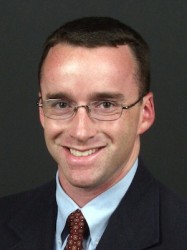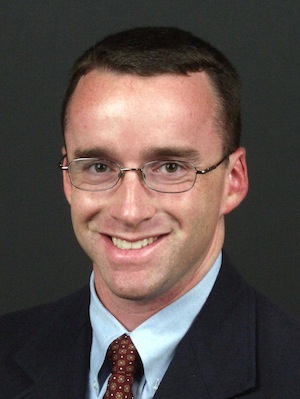 William Doyle, associate professor of higher education, is an expert on higher education policy. Doyle is the author of a January 2013 report published by the Committee for Economic Developmentin which he outlined a case for replacing the Pell Grant program with a federal-state matching grant program to increase state and institution investment in access to college for low-income students. Under this plan, the more low-income students a state enrolls, the more federal matching dollars they can receive. Doyle also proposed eliminating federal tax credits for higher education and using the estimated $18.2 billion in savings to invest in programs more directly aimed at increasing access and completion. His research includes evaluating the impact of higher education policy, the precursors to and outcomes of state-level higher education policy, and the study of political behavior as it affects higher education.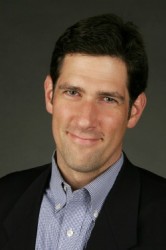 Christopher Loss, assistant professor of public policy and higher education and of history, is an expert on federal higher education policy and policy making, including the history of the federal research economy, of student aid for low-income students, of student diversity, of distance learning, of the public land-grant colleges and universities, and of modern U.S. political and social history more generally. He has written opinion pieces for the Chronicle of Higher Education and for Inside Higher Ed. In his March 2013 piece in Inside Higher Ed, Loss argued that the higher education "cost crisis" caused by shrinking state funds and increasing tuition stands to undo the expanded access to college that the Higher Education Act has historically enabled. Loss posited that contemporary reform efforts, such as those proposed by President Obama, designed to increase institutional accountability and performance would, in all likelihood, disproportionately penalize broad-access institutions and the poor students who attend them. Loss can discuss other reform efforts such as Pell Grant expansion, education tax credits and aid to for-profit education providers, increasing transparency about the cost of education, and income-based loan repayment plans, among others.
Loss is the author of Between Citizens and the State: The Politics of American Higher Education in the 20th Century (Princeton University Press, 2012), winner of the American Educational Research Association's 2013 Outstanding Book Award.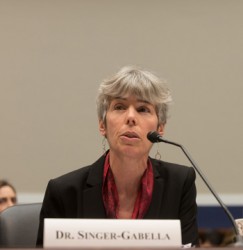 Marcy Singer-Gabella, professor of the practice of education and associate chair for teacher education, is an expert on teacher preparation programs. Singer-Gabella works closely with faculty charged with preparing early childhood, elementary, secondary and special education teachers at Peabody College. Singer-Gabella can discuss the need to support and fund research of strategic partnerships between local education agencies and institutions of higher education, teacher staffing and compensation issues, and the importance of streamlining and focusing reporting requirements for teacher preparation programs.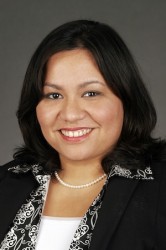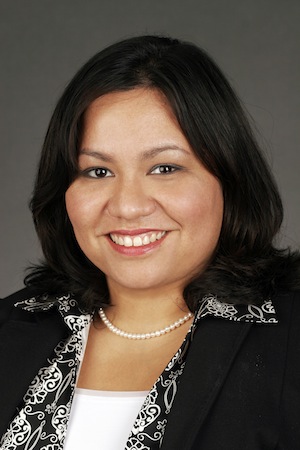 Stella Flores, associate professor of public policy and higher education, is an expert on state and federal college access and completion policies for low-income and underrepresented populations. She has written on the role of alternative admissions plans and financial aid programs in college admissions, demographic changes in higher education, Latino and immigrant students, English language learners, and the role of the Hispanic-serving institution in U.S. higher education policy.
Her work has been cited in the 2003 U.S. Supreme Court Gratz v. Bollinger decision (dissenting opinion) and in various amicus briefs in the Gratz v. Bollinger and Grutter v. Bollinger Supreme Court cases on affirmative action in higher education admissions.
Flores' recent work includes an examination of the effect of in-state resident tuition policies on the college enrollment and persistence of undocumented students across the United States, an analysis of institutional response to federal and state changes in race-conscious admissions policies and programs, and an investigation of the interaction of state and institutional financial aid policies targeted at low-income students also across the United States.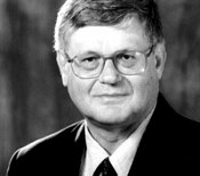 John Braxton, professor of leadership, policy and organizations, is an expert on the college student experience in general and why students leave college before completion, in particular. Braxton also studies the sociology of the academic profession, scientific misconduct and academic course-level processes.
He has published more than 100 publications in the form of articles in referred journals, books and book chapters.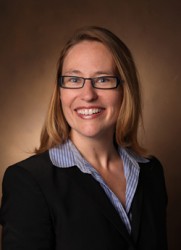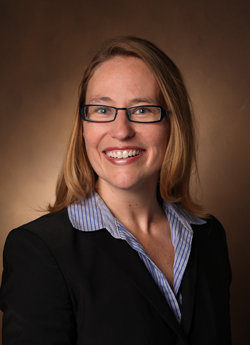 Angela Boatman, assistant professor of public policy and higher education, studies and evaluates college access and completion programs, particularly in the areas of developmental education, financial aid, community college student success, and postsecondary instructional models. Recent work includes an evaluation of the impact of innovations in how remedial courses are delivered, including the use of instructional technology, on collegiate student outcomes in Tennessee, as well as the effects of more traditional remedial and developmental courses.
Currently, Boatman is examining the effects of peers in mainstreamed remedial and college-level math courses, as well as the effects of using technologies that adapt to individual learners in high school and community college courses. In other work, Boatman and fellow colleagues are examining how the principles of behavioral economics can better inform the design and delivery of federal student aid programs. Boatman teaches courses in the economics of higher education, the management of colleges and universities, and public policy issues and analysis.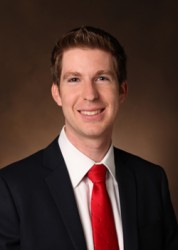 Brent Evans, assistant professor of higher education and public policy, can discuss college access, student success and financial aid from an economic perspective. His current projects include applying behavioral economics to federal student loan policy, studying high school interventions to improve college enrollment and degree completion, examining persistence in Massive Open Online Courses (MOOCs), investigating whether financial incentives can alter students' choice of major, and exploring how students use Advanced Placement credits in college.
His work is published in the American Economic Journal: Economic Policy and Innovative Higher Education. He is a co-principal investigator on an Institute for Education Sciences grant that is studying the effect of pre-college advising on high school students' postsecondary education outcomes in Texas.
—Compiled by Melanie Moran
To schedule an interview with these experts or any Peabody researcher, contact Joan Brasher at (615) 322-NEWS.
Media Note: Vanderbilt has a 24/7 TV and radio studio with a dedicated fiber optic line and ISDN line. Use of the TV studio with Vanderbilt experts is free, except for reserving fiber time. More information »