Media Inquiries
Latest Stories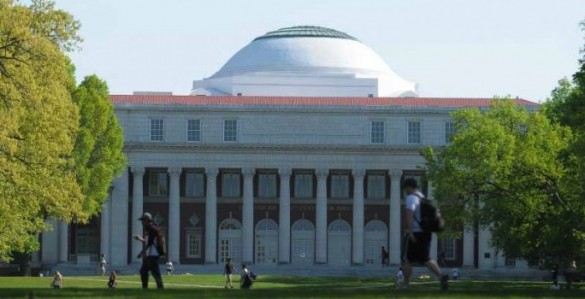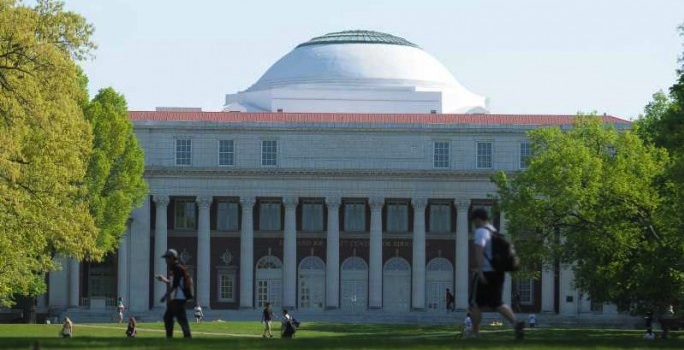 The latest research on the nation's key education issues will be presented by Vanderbilt University Peabody College faculty April 13-17 at the American Educational Research Association's annual conference in Vancouver, British Columbia.
A sampling of Peabody research being presented is listed below. All listings are Pacific Daylight Time (PDT). Media should confirm final session schedule via the printed program provided at the conference.
To see abstracts from all Peabody researchers presenting at AERA, go to www.aera.net and search the conference program for "Vanderbilt."
Vanderbilt's Peabody College was ranked the No. 1 education school in the nation for the fourth consecutive year by U.S. News & World Report.
Effective High Schools: Insight from the National Center on Scaling Up Effective Schools
The National Center on Scaling Up Effective Schools is an Institute of Education Sciences-sponsored consortium of five universities, two urban districts and an intervention support provider focused on identifying the programs, practices and processes that make some high schools in large urban districts particularly effective. This symposium, featuring professors Ellen Goldring, Joseph Murphy and Tom Smith and research associates Katherine Taylor Haynes and Marisa Cannata, is focused on initial research efforts to identify the practices that lead to greater than expected learning gains for low-income students, minority students and English language learners.
Tuesday, April 17, 2:15 – 3:45 p.m., Vancouver Convention Centre / East Room 10
School Choice and School Improvement
School choice continues to grow and evolve, and the amount of research on the subject has increased significantly in the past decade. The researchers in this session, including Marisa Cannata, Ellen Goldring and Xiu Cravens, bring together exemplary, policy-relevant research on school choice options as they are defined and limited by policy and geographic boundaries.
Monday, April 16, 2:15 p.m. – 3:45 p.m., Vancouver Convention Centre / East Room 14
Unpacking the Social Context of School Choice for Parents: Preferences, Information, and Participation
The landscape of charter schools continues to shift as the number of charter schools—and parents who want to enroll their kids in them—continues to grow. In this symposium, researchers Ellen Goldring, Xiu Cravens, Madeline Clark Mavrogordato and Claire Smrekar will discuss parental choice preferences and patterns of involvement, the mobility of families and students among school types and the strategies charter schools develop to attract and involve parents.
Monday, April 16, 4:05 p.m. – 5:35 p.m., Vancouver Convention Centre / East Ballroom A
The Practice of Leadership Coaching: Impact on the Field
Leonard Bickman, Ellen Goldring, Ana Regina De Andrade and Carolyn Breda evaluated the efficacy of feedback and coaching intervention designed to improve the quality of principal leadership. They found that principal feedback had a small positive effect but the effect of coaching was highly dependent on the attitude of the principals and the number of coaching sessions they attended.
Monday, April 16, 12:25 p.m. – 1:55 p.m., Vancouver Convention Centre / East Ballroom C
Advances in Assessing Game-Based Learning
There is growing interest among educational researchers on how to assess complex learning with digital gameplay. Douglas Clark, Mario Manuel Martinez-Garza, Gautam Biswas and Pratim Sengupta will explore varying approaches to assessing student learning and the cognitive and social properties of game-based learning environments.
Friday, April 13, 12 p.m. – 1:30 p.m., Sheraton Wall Centre / North Grand Ballroom A
Innovations in Measuring and Assessing Instructional Leadership in Schools
This symposium brings together scholars who are building and validating assessments of leadership for learning at the elementary, middle and high school levels. Ellen Goldring, Joseph Murphy and Xiu Cravens will present the Vanderbilt Assessment for Leadership in Education™ (VAL-ED), a research-based evaluation tool that measures the effectiveness of school leaders by providing a detailed assessment of a principal's performance.
Monday, April 16, 12:25 p.m. – 1:55 p.m., Vancouver Convention Center / East Ballroom C
Undocumented Students and Access to Postsecondary Education: Reviewing Policy Research and Setting the Research Agenda
This symposium will focus on elements related to higher education policies that affect undocumented students' postsecondary education access and will feature Stella Flores, an expert on immigrant students and how current immigrant migration patterns are affecting the education system.
Tuesday, April 17, 8:15 – 9:45 a.m., Vancouver Convention Centre / East Room 11
Teacher Education and the Black Community: Preparing Teachers to Teach Black Students, Preparing Black Students to Become Teachers
Donna Ford will provide an in-depth analysis of the educational issues of African American K-12 students in urban settings and how stakeholders that prepare urban educators can work to promote academic achievement.
Saturday, April 14, 4:05 – 6:05 p.m., Vancouver Convention Centre / East Room 18
Instructional Materials-Based Mathematics Education Reform in Urban Districts
Tom Smith, Paul Cobb and colleagues will present research that explored curriculum materials-based mathematics education improvement efforts in urban districts.
Tuesday, April 17, 12:25 p.m. – 1:55 p.m., Vancouver Convention Centre / East Room 1
Black Males in the Education Pipeline: Asset-Based Pedagogy for the 21st Century
The empirical evidence is overwhelming that black males are among the most vulnerable student populations in the United States. Rich Milner will share innovative pedagogical practices, interventions and theoretical frameworks useful for reshaping the perspectives used by practitioners to facilitate the positive social and intellectual development of black male students.
Friday, April 13, 2:15 – 3:45 p.m., Vancouver Convention Centre / West Room 223