Arts and Science

Apr. 23, 2021—Holly McCammon, Cornelius Vanderbilt Chair and professor of law and sociology, shares how a partnership with the Data Science Institute shaped her research on court cases that consider women and the law.
---

Apr. 22, 2021—The American Academy of Arts and Sciences announced today the election of two esteemed members of Vanderbilt's faculty, Amy-Jill Levine, University Professor of New Testament and Jewish Studies and Mary Jane Werthan Professor of Jewish Studies, and Hortense Spillers, Gertrude Conaway Vanderbilt Professor of English. They are among 252 new members selected for the academy in 2021.
---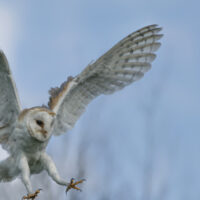 Apr. 19, 2021—Vanderbilt environmental scientists show that patterns found in fossil records of ancient ecosystems may be the key to combating today's biodiversity crisis and making informed conservation decisions.
---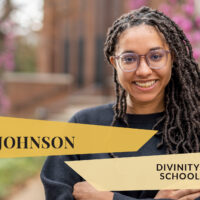 Apr. 19, 2021—With a heart for serving others and an interest in the intersection of theology and social justice, Erica Johnson was drawn to pursue a master's degree from Vanderbilt Divinity School while working at a social services center for victims of domestic abuse.
---
Apr. 16, 2021—Through a partnership with Vanderbilt University and other Nashville organizations, Fisk University will host a large-scale public artwork by prominent Ghanaian artist Ibrahim Mahama starting April 21.
---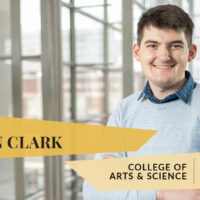 Apr. 16, 2021—When Mason Clark was in middle school, his beloved grandmother suffered a serious heart attack. She survived, thanks to the help of the local hospital, and the experience led Clark to his life's purpose.
---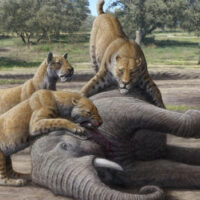 Apr. 15, 2021—Chemical signatures and microscopic wear patterns in dental fossils show that the diet of sabertooth cats included mammoths.
---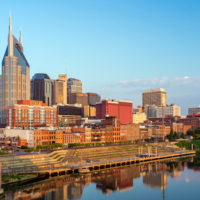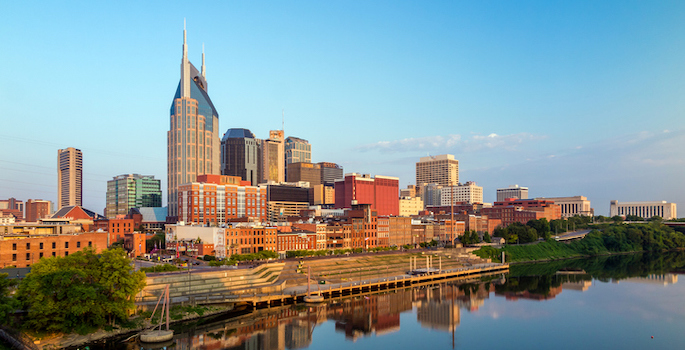 Apr. 15, 2021—Davidson County voters have slightly less confidence in their elected officials and core institutions compared to last year; however, a majority of Nashville residents still think the city is "generally headed in the right direction," according to the latest Vanderbilt Poll-Nashville.
---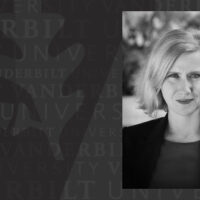 Apr. 14, 2021—Emily Greble, a historian of modern Europe whose research explores how the Balkans challenge presumptions about European history, is among 184 artists, writers, scholars and scientists awarded a 2021 John Simon Guggenheim Memorial Foundation Fellowship.
---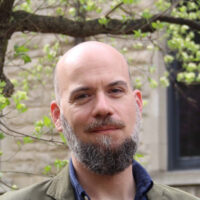 Apr. 12, 2021—Odie Lindsey, writer-in-residence in medicine, health and society, has received the 2021 Award for Fiction from the Mississippi Institute of Arts and Letters for his novel "Some Go Home." The prize is the state's highest designation for creative works.
---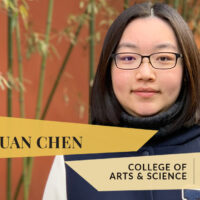 Apr. 12, 2021—Xuanxuan Chen is thankful for her memories of Vanderbilt's campus as she completes her senior year from home in Nanjing, Jiangsu, China—14 time zones away—as a result of the COVID-19 pandemic.
---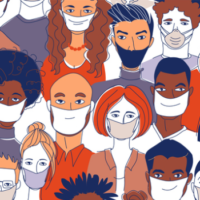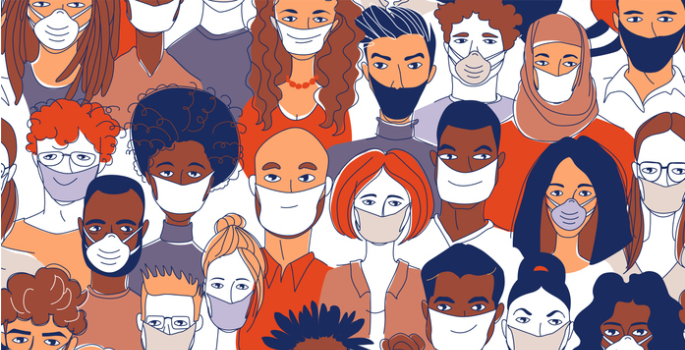 Apr. 9, 2021—While populations' access to health care is crucial to combating the spread of COVID-19, a team of Vanderbilt researchers has found that understanding the cultural context of health within a community is an equally significant factor—and can help leaders better prepare for future crises.
---