From packing lunches to catching the bus to navigating after-school activities, the beginning of a new school year for families brings excitement—and sometimes challenges. Managing a post-summer schedule day-to-day doesn't have to be stressful. With a focus on mindfulness, families can turn feelings of overwhelm into stress-busting strategies that may make each day go a little smoother.  
Vanderbilt University offers tips to its employees and their families through Virgin Pulse, a wellness program that encourages healthy habits through fun challenges and quarterly rewards. You can access this resource by registering at Virgin Pulse, completing a health check and deciding which areas of your wellness you want to improve.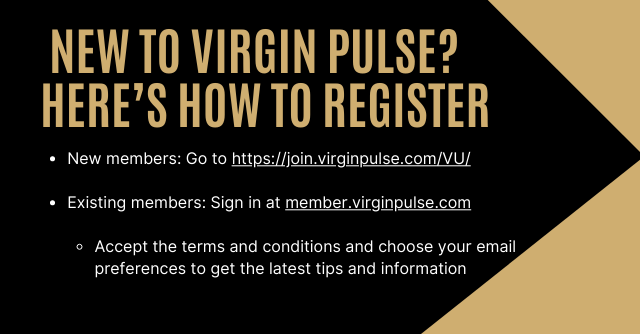 While the program will provide you and your family with some customized suggestions, here are some general tips to keep your family's health in focus this school year: 
Drink water.

This will improve your physical and mental health and, of course, will keep you hydrated. 

 

Healthy sleep habits.

A lack of sleep can make you sluggish and more prone to weight gain. Fatigue associated with poor sleep can fuel cravings for sweets and carbs. A regular bedtime and wind-down time for the whole family will ensure a good night's sleep.  

 

Exercise as a family.

A little bit of regular physical activity goes a long way. Do some morning stretches or take the dog for a walk. Hiking, biking or walking together at least one weekend day per week is a way to get off the sofa and keep your family active.  

 

Cook together using healthy ingredients.

Cooking with your children is a great way to bond while also teaching healthy eating habits. Lean meats, leafy greens, fresh and seasonal fruit and veggies are all

good places to start.  

 

Wellness visits

are a great way to treat potential health issues. Keeping track of your family's health will empower you to take charge of their health. 

 

Relaxation practices.

Are you running around in a constant state of stress? Chronic stress activates a chemical reaction known as "fight or flight" response. This means your body is flooded with adrenaline, which can harm your immune system, hindering your body's ability to take care of itself. Breathing techniques, yoga class or getting out in nature more often are ways to reduce stress in your and your family's life.   

 
Virgin Pulse offers a program called Journeys that is a great path to adopting healthier habits into your life. The program's steps are designed to engage you in a series of small changes that form a new healthy habit over time. Journeys are made up of small, fun and informative "steps," and most Journeys take two to four weeks to complete.    
To locate Journeys, navigate to Health > Journeys. Once there, you will see all the Journeys you can complete. Below each Journey, you will see how much time is needed for the Journey to be completed.    
Virgin Pulse is available to all benefits-eligible employees regardless of their enrollment in Vanderbilt benefits.    
Sign up today at online or by calling 888-671-9395.    
Visit the Office of Health and Wellness website for FAQs or email support@virginpulse.com for member inquires.