Media Inquiries
Latest Stories
By Jane Sevier
Across the globe, educators hunger for resources to strengthen their teaching. Vanderbilt University's IRIS Center, housed at Peabody College of education and human development, is meeting that need. From Africa and Asia to Europe and from North America to South, educators and independent learners in 229 countries and territories around the world used IRIS Center resources in 2022. In the United States alone, 1.3 million people accessed the center last year, as did more than half a million international users. Between 2018 and 2022, IRIS use grew 128 percent to 17.1 million visits worldwide to its open-access website.
Supported by the U.S. Department of Education's Office of Special Education Programs, the IRIS Center is an international leader in supporting the increased use of evidence-based practices by educators. The center creates and disseminates free online resources about instructional and behavioral practices to support the education of all students, particularly struggling learners and those with disabilities. Developed in collaboration with nationally recognized researchers and education experts, many of whom are members of the Peabody College faculty, the center's free interactive resources address instructional and classroom issues of critical importance to today's educators.
Resources such as classroom behavior management, accommodations for students with disabilities, working with students from culturally and linguistically diverse backgrounds, and Universal Design for Learning are designed to bridge the research-to-practice gap. They are intended for use in college teacher preparation programs, in professional development activities for practicing professionals, and by independent learners. Many of these materials have universal appeal.
Top 10 Countries (excluding the United States)
Philippines
India
Mexico
South Africa
Canada
Australia
Pakistan
United Kingdom
Colombia
Kenya
"Teachers everywhere have struggling learners who need extra instructional support or who display challenging behaviors," says Associate Professor of the Practice of Special Education Naomi Tyler, center research director. "IRIS has resources about effective strategies they can use to help those students be successful.
"We also have many resources on topics that non-educators might be surprised to learn are quite important, like strategies for setting up the classroom environment. For example, there are ways to arrange the classroom to align with the type of instruction or to facilitate efficient traffic patterns in ways that can minimize distractions and prevent disruptions. No matter what country you're teaching in, you will encounter these issues."
Ease of online accessibility and automated language translation options also make IRIS materials globally appealing. Educators everywhere can access the site from their work or personal computers and can use services like Google Translate or have the online content automatically translated into their home language.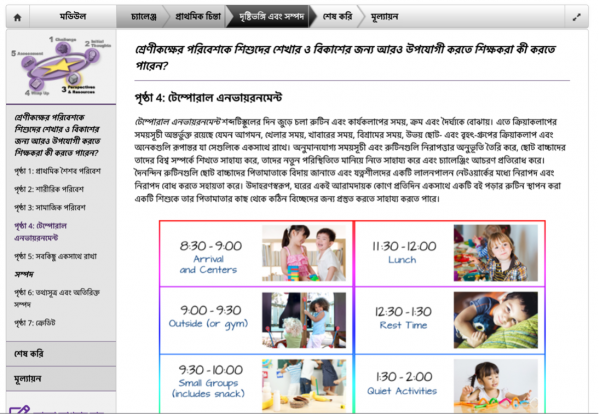 As in the United States, engagement with IRIS resources internationally includes both infusion in college and university courses for future educators and ongoing professional development for current educators. Across the past five years, 13 percent of the more than 500 citations in journal articles, books, and dissertations that referenced IRIS were in international publications, helping to spread the word and increase use of the center's materials.
Feedback from international users is consistently positive.
A college student in Saudi Arabia shared, "It's a good and useful website. This allows us to be able to study and acquire knowledge on various subjects that we would like to study specifically…I gained a lot of knowledge from this module."
"Clear, short sharp segments that can be done in little sections at a time," wrote a teacher in Australia. "Good little videos too to help reinforce the scenarios. …I have learned quite a few things even though I am an experienced teacher."
"I think the IRIS Center is the BEST center for resources to enhance best practices for students with disabilities," a college faculty member wrote. "IRIS has set the standard, and the bar is high, yet attainable."