Media Inquiries
Latest Stories
By Jenna Somers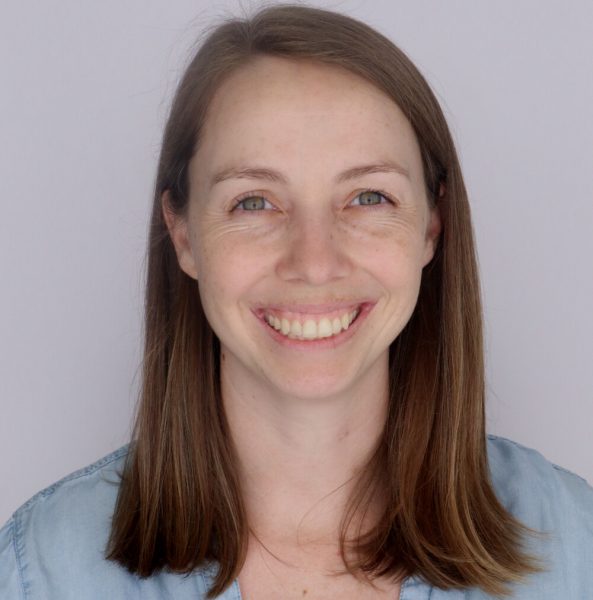 Earlier this year, the U.S. and Tennessee Departments of Education awarded grants totaling more than $9.9 million to Hilary Travers, PhD'21, research assistant professor of special education, to support educational and post-school outcomes of students with disabilities in Tennessee. In April, Travers received a nearly $7.5 million grant from the Tennessee Department of Education to fund the Tennessee Secondary Transition (TN-ST) Technical Assistance Center, which falls within the scope of Transition Tennessee, a collaboration between the Tennessee Department of Education, the Tennessee Department of Human Services, Vanderbilt University, and the Vanderbilt Kennedy Center. Travers and Jessica Awsumb, research assistant professor of special education, serve as co-principal investigators leading Transition Tennessee. In August, Travers was awarded a nearly $2.5 million grant from the U.S. Department of Education for EMPOWERing Transition-Aged Youth with Visual Impairments (Equipping More Professionals for Work and Education in Rural Communities, "EMPOWER").
Both grants help to support Tennessee's commitment to being an Employment First state, as established by Governor Bill Haslam ten years ago when he directed state agencies to empower Tennesseans with disabilities to pursue competitive, integrative employment opportunities and become fully engaged members of their communities.
As part of Transition Tennessee, the TN-ST Technical Assistance Center focuses on supporting students with disabilities, their families, and their teachers by ensuring students have access to the best instruction, resources, and services to elevate their educational and post-school outcomes. Their mission is to equip all educators and school leaders involved in a student's transition preparation with research-based practices, policies, and professional development trainings. With the new grant, the center will make resources available through the TDOE's Best for All Central website. It also will support the TDOE in meeting goals outlined in the Best for All strategic plan.
According to Travers, the TN-ST Technical Assistance Center is focused on the sustainability and accountability of educator training. "If we come to a school and give a training, we want the educators in that school to internally share that knowledge and to use our online resources, so we don't need to revisit a school for the same training we gave the previous year," Travers said. "That way, we also can ask schools to really assess their specific needs and then revisit them to provide more nuanced support that goes beyond the online trainings."
Additionally, the TN-ST Technical Assistance Center will be charged with collecting Indicator 13 and Indicator 14 data for the state. These data focus on individualized education plan (IEP) compliance and post-school outcomes for transition-aged students with disabilities. Every year, in consultation with their families and teachers, students with disabilities create IEPs that focus on four post-school outcomes: employment, post-secondary education and training, independent living, and community engagement. The IEP documents what the student wants to achieve in each category, and the school resources available to help them achieve those goals. By collecting data on IEPs and post-school outcomes, the TN-ST Technical Assistance Center will be able to support districts and schools in tracking their transition support for students with disabilities and pinpointing where they may need to improve.
Alongside the work of the TN-ST Technical Assistance Center, the EMPOWER grant will support transition-aged students with visual impairments (VI) who live predominately in rural areas. "For many of these students, employment and postsecondary education outcomes are particularly dismal, suggesting transition services and instruction may not be meeting their unique needs," Travers said. "Further, potential biases among employers against people with VI may contribute to their difficulties in seeking employment."
Travers specializes in supporting students with VI, and Michele Schutz, PhD'22, assistant professor of special education at the University of Illinois Urbana-Champaign and co-principal investigator on the grant, specializes in facilitating transition services for students with disabilities from rural communities. Combining their expertise, they plan to develop virtual resources and trainings for students, families, educators, and community partners:
A "central hub" accessible website that houses transition-specific information for youth with VI, their families, and teachers, with a focus on supporting those in rural communities
Virtual interactive lessons and activities for middle and high school students that enhance and supplement school-based transition services
Adult-facing training modules for families and transition professionals supporting students with VI
Virtual mentorship experiences to connect students with VI in rural communities to adult mentors with VI
A monthly e-newsletter to share a specific transition practice of the month for students, families, and teachers to work on at school, at home, and/or in the community.
High-quality virtual communities of practice for families and transition professionals in rural and remote communities to learn about evidence-based practices and to allow time for brainstorming solutions to specific challenges
"Rural communities possess powerful capacities for fostering successful transitions to adulthood for students with and without disabilities," Schutz said. "Yet, many of these communities need support in leveraging such capacities toward facilitating access to opportunities for those with disabilities. Through this project, we hope to forge new pathways for transitioning students with VI, their families, and the professionals who support them in rural spaces from which perspectives have been largely absent in our field."