Chancellor Daniel Diermeier congratulated Vanderbilt University's Class of 2023—for embodying "commitment, dedication and courage" during the past four years—in his Commencement address at Bridgestone Arena on May 12. 
An estimated 15,000 guests joined members of the university's 149th graduating class during an in-person undergraduate ceremony, which was moved to Bridgestone Arena due to inclement weather. The event also was livestreamed on Vanderbilt's website. The institution's graduate and professional schools in the Class of 2023 celebrated at other ceremonies around campus. 
"This year, we celebrate the 150th anniversary of Vanderbilt's founding. And you, graduates, are part of an unbroken chain of students who have walked our campus—and whose works and lives have shaped our university and our world, across three different centuries," Diermeier said. "As we reflect on our history, one profound fact resonates across the decades: Vanderbilt was created with a purpose." 
Diermeier noted that Vanderbilt was established in an act of radical collaboration by a Northern titan of business and a Southern minister to help bind the wounds of a nation torn apart by civil war. Its purpose was to bring people of differing perspectives together in shared purpose, based on common values. And that purpose endures today.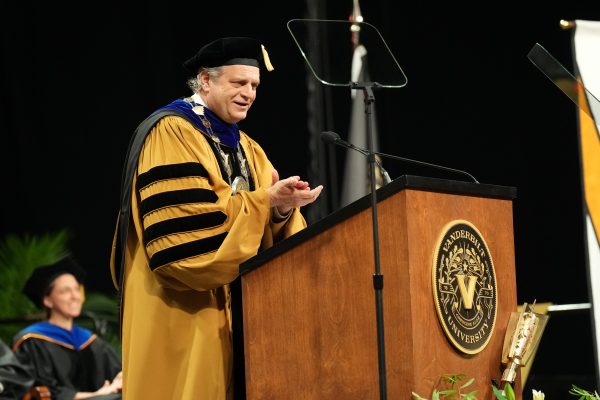 "From the beginning, Vanderbilt graduates were expected to engage with the world and apply what they learned to make a difference. They were expected to have an impact," Diermeier said. "One hundred fifty years later, Vanderbilt has impact in ways founder Cornelius Vanderbilt could not have imagined—from the breakthroughs in our labs to our influence in many fields—here in the Midsouth, across the country and around the globe." 
At the heart of the institution's many accomplishments are its graduates, including the Class of 2023, who will go out into a world that needs all that they have to offer, Diermeier said. As they venture forward, he said, new graduates should keep in mind the Vanderbilt Way, which is defined as having strong self-direction, collaborating to advance the good of society and creating a sense of belonging for all.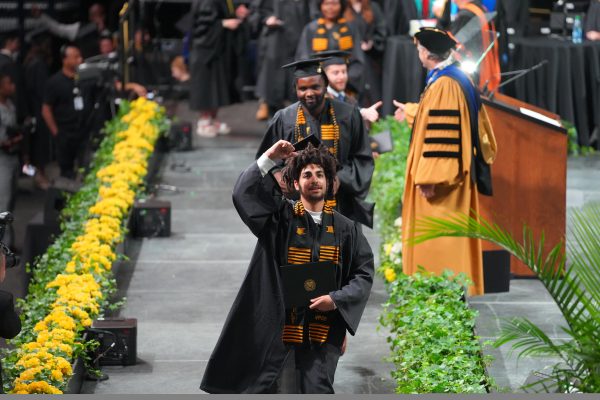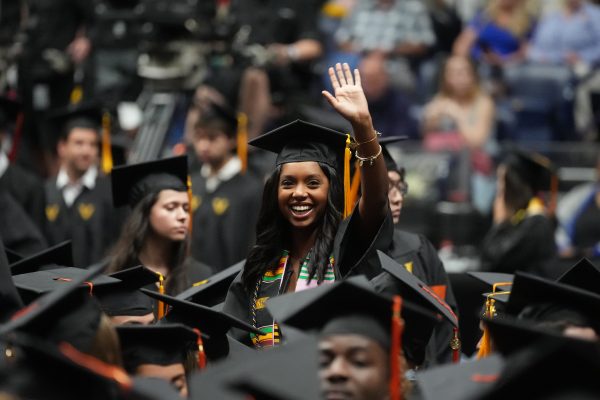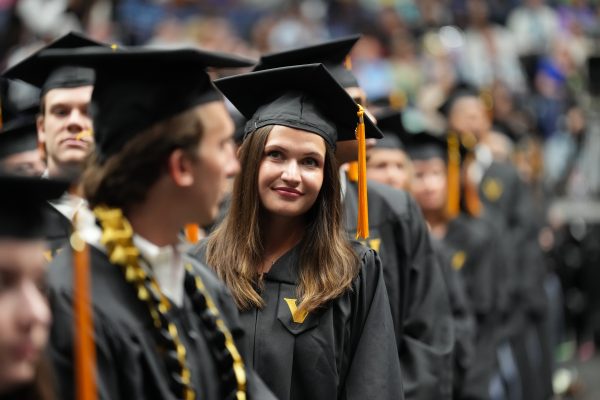 Each Vanderbilt graduate will amplify the institution's work, carrying it to every sector of society and filtering it through their own talents, skills and perspectives, Diermeier said. Carrying the Vanderbilt Way into the future means to always be growing, a motto that is on the university's seal as Crescere aude, or "dare to grow." 
Before ending his opening remarks to confer degrees, Diermeier said that preparing graduates to embrace different viewpoints and keep an open mind about free expression is a signature component of Vanderbilt's mission.  
"We deeply believe in the power of free expression, diversity in opinions and constructive dialogue—not because these are nice things to have, but because they are the essence of a community dedicated to growth and development," he said. 
"This value we place on free expression and civil discourse is as 'core Vanderbilt' as it gets," he added. "It runs deep in our DNA. It was reaffirmed by our fifth chancellor, Alexander Heard, who said, 'A university's obligation is not to protect students from ideas, but rather to expose them to ideas, and to help make them capable of handling, and, hopefully, having ideas.' And we reaffirm our commitment to free expression and civil discourse now, in an age that needs it more than ever." 
Before the chancellor's address, Provost and Vice Chancellor for Academic Affairs C. Cybele Raver recognized recipients of the Founder's Medals—the top scholars in each of Vanderbilt's 10 schools and colleges. This historic tradition has distinguished the university's Commencement ceremonies for 145 years. Founder's Medal recipients were also recognized at Graduates Day. 
Raver also recognized retiring faculty members who have attained emerita or emeritus status. 
Approximately 4,498 students graduated from Vanderbilt during the 2022–23 academic year, including approximately 2,689 people receiving graduate and professional degrees. 
Watch the 2023 Vanderbilt undergraduate Commencement ceremony.