Stories by Amy Wolf
Whether pursing passions in research and discovery, innovation, entrepreneurship or stretching talents to new heights, Vanderbilt students exemplify the university's motto of "dare to grow."
Meet some of the members of the Class of 2023 who are pursuing unique and impactful paths with enthusiasm, intellect and a strong vision.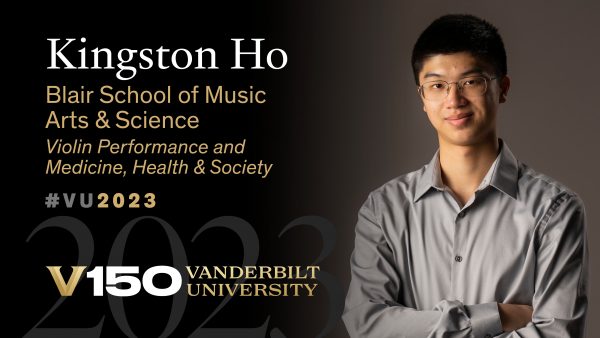 Kingston Ho doesn't just play beautiful music—he's studying how his brain and body make those melodies happen.
"My high school had a strong health sciences focus," Ho said. "If I had gone to a conservatory-only school, I would've missed out on my other interest. Vanderbilt gave me a perfect combination of the two so I could explore both paths and enrich myself in both of those subjects."
The award-winning violinist with multiple prestigious international competitions under his belt chose to double major in violin performance at the Blair School of Music and in medicine, health and society in the College of Arts and Science.
Read more of Kingston's story here>> Class of 2023: Violin phenom Kingston Ho takes on melody and medicine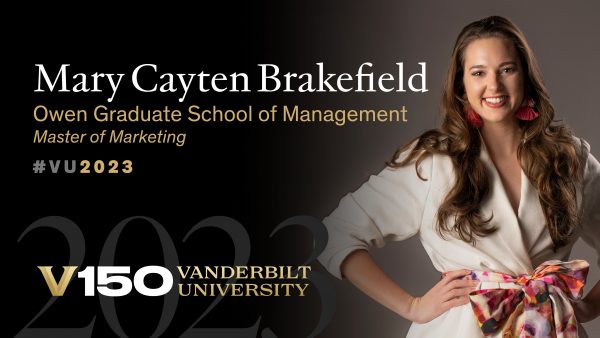 "I can look back now and see that the experiences I had with my health and the changes in my abilities were a launching pad to something else—a way that I could help other people and make this story not about myself and my illness, but about something greater," said master of marketing student Mary Cayten Brakefield.
Brakefield is using her experiences with physical illness and disability to inform her namesake fashion business focused on accessible and inclusive universal design.
Read more of Mary Cayten's story here >> Class of 2023: Health challenges inspire Mary Cayten Brakefield to create fashion focused on inclusion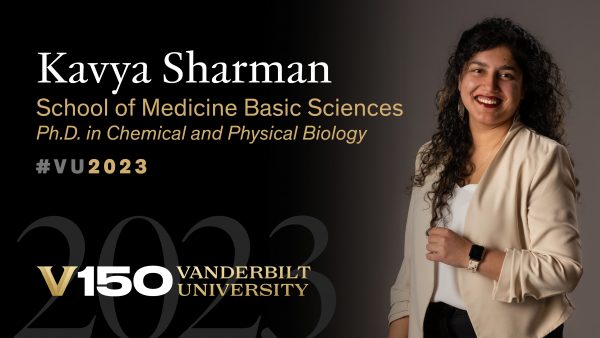 "Every turn, every connection is like a branch, opening up a whole wealth of opportunities," said Kavya Sharman, Ph.D. candidate in chemical and physical biology in the School of Medicine Basic Sciences. "And the amazing thing is, I keep connecting with people who support and inspire me in new directions."
The double 'Dore continues to branch out into biotechnology research, business development and even Wall Street by co-founding a science-focused investment fund.
Read more of Kavya's story here >> Class of 2023: Double 'Dore Kavya Sharman builds bridges between biotechnology and business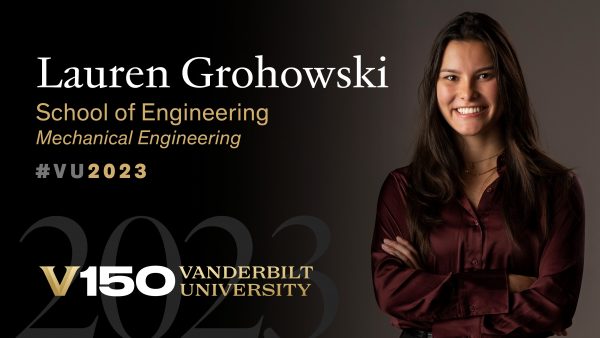 "What I really love about engineering is seeing the direct impact you're making on people," said mechanical engineering major Lauren Grohowski. "I love helping solve problems by building products and devices for people that really need them."
Grohowski led TOM: Vanderbilt, which is part of a global community of students and professionals who design open-source assistive technology.
Read more of Lauren's story here >> Class of 2023: Lauren Grohowski focuses on being an empathetic engineer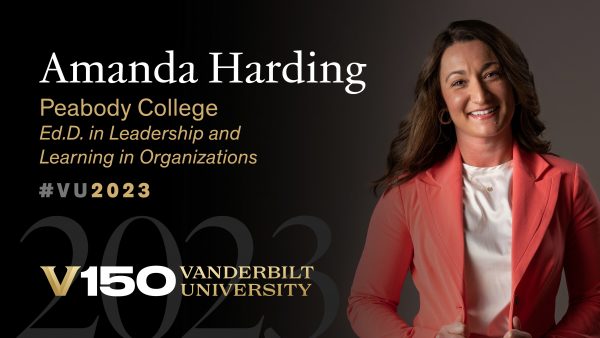 "I've always considered myself a lifelong learner, so when I started at Vanderbilt, I quickly explored opportunities to advance my career through a degree program," said Amanda Harding, who is earning a doctor of education from Peabody College of education and human development. "I found a great fit in the Leadership and Learning in Organizations online program, and I am part of the program's first cohort, which is super exciting."
Harding wears three hats at Vanderbilt—one as a university staff member, another as a doctoral student pursuing her degree online and a third as president of the advisory group that represents Vanderbilt staff members.
Read more of Amanda's story here >> Class of 2023: Online doctoral student Amanda Harding is helping Vanderbilt grow in digital education
See the latest information about celebrations for the Class of 2023 on the Vanderbilt Commencement webpage.
Join in the celebration on social media with #VU2023.