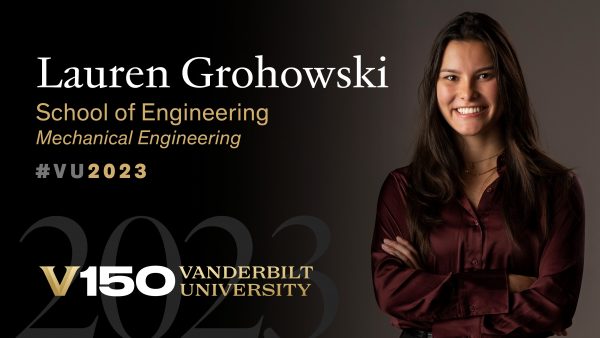 by Amy Wolf
When mechanical engineering major Lauren Grohowski talks about her numerous projects, her face lights up with excitement. She not only geeks out over the joy of building and solving complex problems, but she also is passionate about using her skills to be an "empathetic engineer."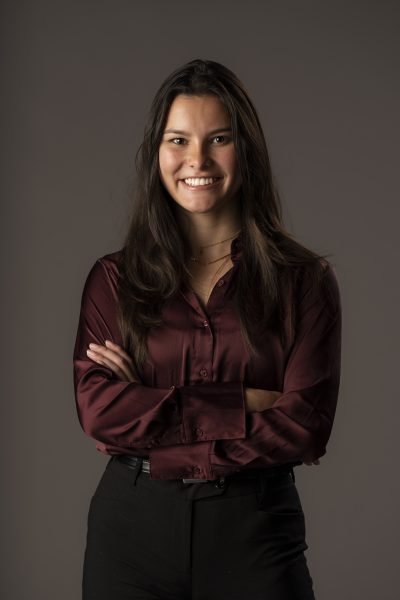 "What I really love about engineering is seeing the direct impact you're making on people," said the McLean, Virginia, resident. "I love helping solve problems by building products and devices for people that really need them." 
MAKING A DIFFERENCE
Early on, Grohowski looked for opportunities to grow and innovate. She started by volunteering with TOM: Vanderbilt, which is part of the global Tikkun Olam Makers community of students and professionals who design open-source assistive technology. One of the draws of joining TOM: Vanderbilt, she said, was its Makeathon, a three-day annual event that gives engineering teams the opportunity to work closely with people with disabilities as they design solutions to improve their lives. 
"My freshman year, we worked with a 14-year-old girl who had several heart defects, so she couldn't stand by herself in the shower for more than 15 minutes and she couldn't be outside when it was above 70 degrees," she said. "We built her a modified bath chair so that she could shower by herself and a cooling vest so she could go outside for four hours when it was above 70 degrees." 
Grohowski would later lead the TOM: Vanderbilt Makeathon program.
"TOM is really the most important organization I've ever been a part of in my mind and the best opportunity to be an empathetic engineer," she said. 
DIVERSE RESEARCH
In addition to TOM, Grohowski has participated in Vanderbilt's SyBBURE Searle Undergraduate Research Program. Through SyBBURE, she developed programming code that enables immobilized hospital patients to rate their pain, access the internet and make emergency calls using pupil motion and blinking. She also wrote the code to operate a robot and helped develop a comprehensive social justice website featuring the Black Lives Matter movement and climate change issues.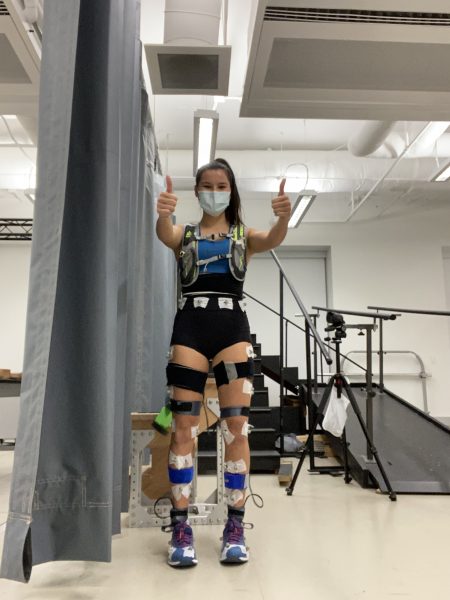 "Growing up right outside of D.C., I have always been very politically aware. I wanted to be part of these movements to try and move them forward in some way. And I thought this is a great way to bring it into engineering and SyBBURE," she said.
She is also a student researcher in the Biomechanics and Assistive Technology lab of Karl Zelik, where she has worked on wearable sensors and machine learning to help measure tibia bone stress, with the goal of preventing stress fractures in runners.
Grohowski said the class How to Make (Almost) Anything and Make it Matter—taught by Kevin Galloway, research associate professor of mechanical engineering and director of making at the Wond'ry, Vanderbilt's Innovation Center—ranks as one of the highlights of her academic experience. 
"My group partnered with a surgeon at Vanderbilt University Medical Center to create a product to measure tension on the ligaments in knee replacement surgery," she said. "We even got to observe the surgeon doing a cadaver study to help us understand what to build, which I never thought I'd see! 
"I think Vanderbilt just gives undergraduates such a great opportunity to do actual independent research. And that's definitely not something that I think is available at other schools."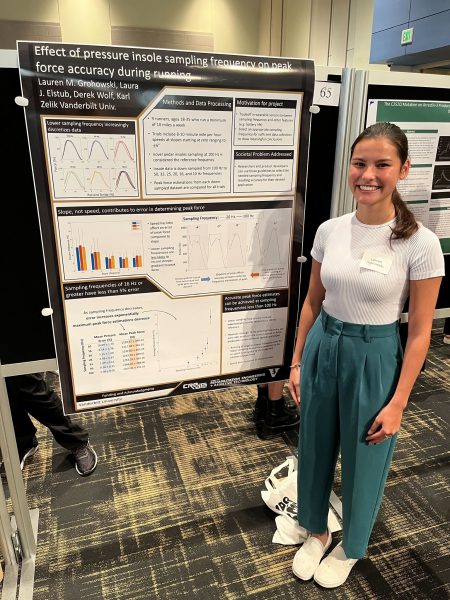 TECHNOLOGY TRANSFER
Grohowski is planning to use her engineering expertise for a different side of the innovation process. She's headed to the University of Virginia School of Law to specialize in product patent law.  
Her engineering professors helped her get experience relevant to that goal as well. 
"While working in the Zelik lab, I told them I wanted to be a patent lawyer, so they let me sit in on their tech transfer meetings," she said. "That led to an internship in Vanderbilt's Center for Technology Transfer and Commercialization, which was just amazing."  
"My interest with engineering started with building Legos and puzzles," she laughed. "Now as I focus on patent law, I'll be able to engage with all sorts of intelligent engineers and inventors and help with their new technologies, and it really excites me."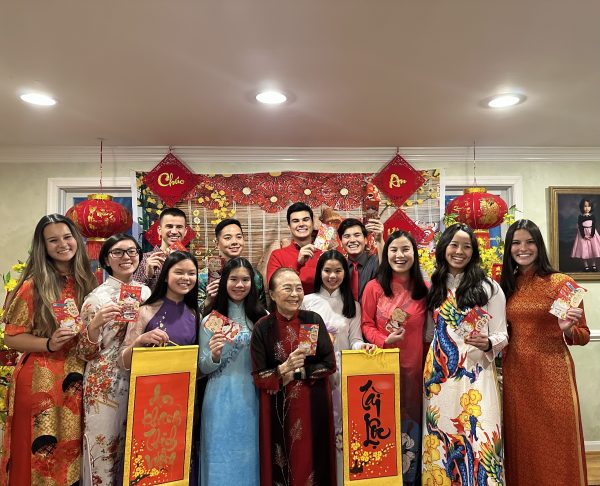 THREE QUESTIONS…
WHAT LIFE LESSONS HAVE YOU'VE LEARNED AT VANDERBILT?
"As a person academically and intellectually, I think I've really learned to fail, actually. I learned how to grow from my failures and the importance of failure in success." 
"The mechanical engineering department definitely pushes us to work in groups in a lot of different ways, and I think that has allowed me to learn how to collaborate and appreciate what it means to listen to other people's opinions to develop the best ideas." 
WHAT DOES IT MEAN TO YOU TO 'DARE TO GROW'?
"In my four years at Vanderbilt, I've really learned that one of the things that drives me and one of my passions is to learn and continue to intellectually grow. That's part of the reason I try to take so many diverse classes. I take political science classes along with my engineering classes. The whole idea is that I'm challenging myself mentally in so many different ways, and I think it makes me holistically a better person." 
VANDERBILT IS…
"Vanderbilt is endless opportunities."