Media Inquiries
Latest Stories
By Jenna Somers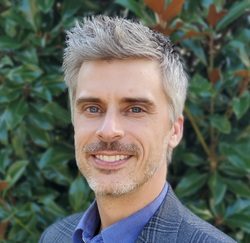 Jason Grissom, Patricia and Rodes Hart Professor of Public Policy and Education, is approaching the end of his one-year term as president of the Association for Education Finance and Policy. AEFP is an organization of researchers, policymakers, and practitioners in the field of education policy and finance working to address issues in education from early childhood to postsecondary programs. Grissom's presidency will conclude at AEFP's annual conference in Denver, Colorado, from March 23 to 25. As president-elect (2021-2022) and then president (2022-2023), he has played an important role in AEFP's recent efforts to diversify voices within the organization to reflect the range of disciplinary backgrounds, methodologies, identities, and viewpoints in the field.
"Education has many complex challenges that AEFP members have been working on for a long time. If we are going to actually find good solutions, it's going to require diverse perspectives," Grissom said. "Over the last few years, we have made bringing in and highlighting those perspectives central to AEFP's mission, in our programming and at our annual conference."
This year's conference, "A Great Upheaval: Research and Evidence in a Time of Political and Social Transformation," will focus on the major ongoing shifts in public education as schools recover from COVID-19, engage with the struggle for racial justice, and face declining enrollments and support for public education. The conference aims "to underscore the importance of public education in a properly functioning, modern, diverse civil society and the promise education continues to hold as the great equalizer in a democracy," the call for proposals states.
Grissom sees AEFP's recent actions to create a more diverse, equitable, and inclusive organization as reflective of its values. These actions include new initiatives aimed at building a "bigger tent" of education policy and finance scholars:
A conference session track centered on racial equity and other equity issues in education
Community groups for first-generation, LGBTQ+, racially minoritized, and qualitative scholars, among others
A pre-doctoral fellows program that provides financial support to students from underrepresented backgrounds and first-generation college students to attend the conference
A pre-conference networking series that brings diverse scholars together to discuss a range of topics
An early-career mentorship program aimed at supporting young scholars from historically underrepresented groups and from universities and organizations that have been underrepresented at the conference and within the field
Beyond these initiatives, AEFP's values were tested in a way that required Grissom and the organization's leaders to make a difficult decision last summer. For the first time in AEFP history, the conference location was changed, moving from Fort Worth, Texas, to Denver, Colorado, after Grissom and his colleagues on the AEFP Board of Directors listened to the concerns of members who worried about traveling to a state where they felt the law may not allow pregnant people to access healthcare, should pregnancy complications arise during the conference.
Initially, relocating did not appear feasible, given penalties associated with breaking hotel contracts, until an anonymous donor reached out with an offer to cover the costs.
"Making the move was difficult, but it was a principled decision, not a political one. A significant portion of our members did not feel like Texas was a safe environment for them, and they did not feel they could attend. We believe in and are investing in equity and inclusion as an organization. Once we had secured the financial resources, the question became, are we living those values if we choose to hold a conference that excludes those members from coming and participating?" Grissom said.
Grissom hopes that AEFP's investments in inclusion made during his presidency will have enduring effects on the organization and, by extension, on the field more generally. When Grissom's presidency concludes, he will continue to offer leadership to the AEFP as a member of its executive committee.