By Jane Sevier
President Joe Biden has appointed Vanderbilt Peabody College research professor Douglas Fuchs to serve on the 15-member National Board for Education Sciences. The appointment was announced Oct. 27.
Board members serve as advisers to the director of the U.S. Institute of Education Sciences. The board ensures institute priorities are consistent with the organization's mission and reviews and approves procedures for technical and scientific peer review of institute activities.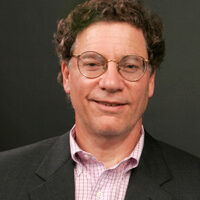 "It is an honor to serve on the National Board for Education Sciences," Fuchs said. "For two decades as a grant recipient and grant reviewer and as a member of technical work groups, I have come to know and respect the work of the Institute of Education Sciences. In my advisory position, I hope to support and help guide this invaluable work, especially now as evidence suggests declining student academic performance."
An internationally recognized expert on interventions for children with learning disabilities and behavior disorders, Fuchs is a research professor in the Departments of Special Education and Psychology and Human Development at Peabody and an institute fellow at the American Institutes for Research. Before joining the Vanderbilt faculty in 1985, he was a first-grade teacher in a private school for children with behavior problems, a fourth-grade classroom teacher in a public school and a school psychologist. Fuchs has directed 50 federal research grants that have developed approaches to service delivery (e.g., pre-referral intervention, response-to-intervention), assessments (e.g., measures of student progress, dynamic assessment) and instruction (e.g., peer-mediated learning strategies).
He is author or co-author of more than 500 articles in peer-review journals and 80 book chapters. In 2021, he and Lynn Fuchs were awarded the Harold W. McGraw, Jr. Prize in Education to "celebrate innovation, inspiration and impact in education by recognizing outstanding leaders who have devoted their careers to closing gaps and accelerating educational opportunity to all students." In 2014, he received the American Educational Research Association's Distinguished Contributions to Research in Education Award.
"Douglas Fuchs is a consummate scholar whose work serves as a model for education research at its best," Camilla Benbow, Patricia and Rodes Hart Dean of Education and Human Development at Peabody College, said. "On an international scale, his work has advanced our knowledge about how best to teach children with disabilities and the practice of doing so, as well. We are proud that the White House has tapped him to serve in this new capacity."