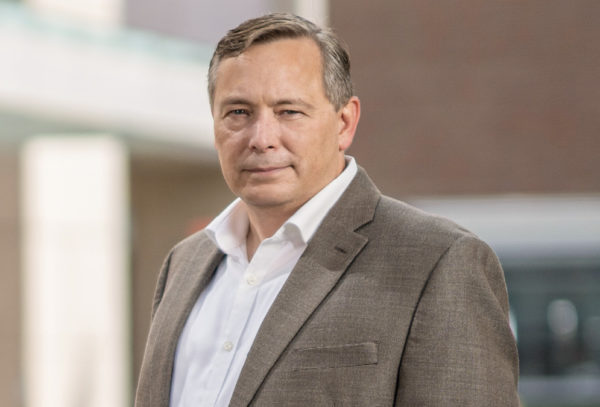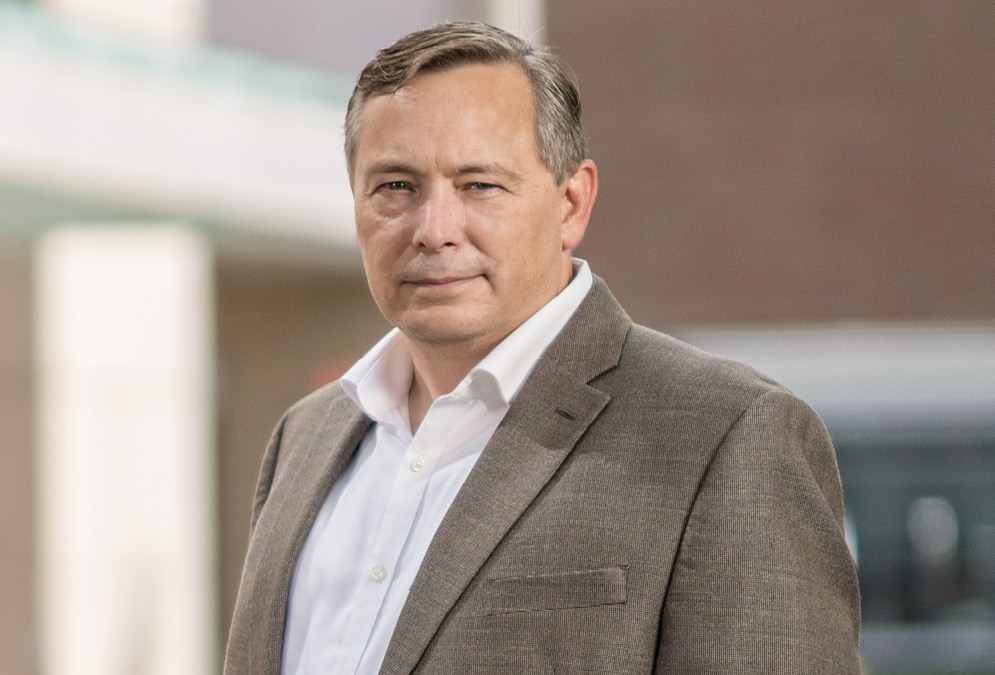 Craig Lindsley, the William K. Warren, Jr. Chair in Medicine and University Professor of Pharmacology, Biochemistry and Chemistry, will become director of Vanderbilt University's Warren Center for Neuroscience Drug Discovery (WCNDD), effective Dec. 1, 2020. Lindsley assumes the director position from Jeffrey Conn, Lee. E. Limbird Chair in Pharmacology and professor of pharmacology.
Founded by Conn in 2003 as the Vanderbilt Center for Neuroscience Drug Discovery, the WCNDD research team has grown to include 100 faculty, staff, postdoctoral fellows and students. It has filed 420 patent applications and secured 90 issued patents, published  more than 500 scientific articles, secured more than $200 million in external research funding and established major partnerships with several leading pharmaceutical firms. In May 2020, the center received a $20 million gift from the William K. Warren Foundation in Tulsa, Oklahoma, for which it is now named.
"Through the innovative work of Jeff Conn and the WCNDD, countless lives may be transformed with new medicines treating devastating brain disorders," said Lawrence Marnett, dean of Basic Sciences in the School of Medicine and Mary Geddes Stahlman Professor of Cancer Research. "Craig Lindsley has been a critical leader at the WCNDD by designing and synthesizing tens of thousands of compounds that have been tested. He has the vision and dedication to take the center into the future, and I am excited to work with him in this new role."
The Warren Center's research focuses on new drug treatments to prevent and treat serious brain disorders like Alzheimer's, schizophrenia and Parkinson's disease. One of the more promising compounds, VU319, could help slow memory loss accompanying various cognitive diseases. It recently went into human phase-1 FDA clinical trials—a unique accomplishment for an academic research program.
Conn founded the center following a three-year tenure as senior director and head of the Department of Neuroscience at Merck and Company. Conn's tenure at Merck had convinced him that the pharmaceutical industry was too risk averse to translate the most exciting and promising basic science discoveries into novel therapeutics, particularly in the field of neurological and neuropsychiatric diseases. His goal in founding the Center for Neuroscience Drug Discovery was to meld state-of-the-art drug discovery approaches with ground-breaking academic basic science research to bridge the gap between the laboratory and the clinic and ultimately lead to the development of patentable and marketable drugs.
"The opportunity to launch and build the Center for Neuroscience Drug Discovery at Vanderbilt has been an amazing honor and is the fulfillment of a lifetime career goal," Conn said. "Vanderbilt has the culture and environment to allow a place like the Warren Center to develop in a way that fully integrates basic science with industry-standard drug discovery. It has been a pleasure to work with a team of world-class scientists who are absolutely dedicated to the center's mission and quality of research.
"Through the hard work of so many talented individuals, we are now advancing new experimental medicines that have the potential to transform the standard of care for patients suffering from the most devastating brain disorders," he said. "I am excited to see these programs continue to advance with our industry partners and to see the center continue to move forward in exciting ways under the leadership of Craig Lindsley and others in the leadership team."
After stepping down from his leadership role, Conn will continue to be an active member of WCNDD as a faculty member.
Lindsley, who currently serves as the director of medicinal chemistry for the Warren Center, joined the Vanderbilt faculty in 2006. He received his Ph.D. in chemistry from the University of California, Santa Barbara, and conducted postdoctoral research at Harvard University prior to initially pursuing a career in the pharmaceutical industry, mostly at Merck.
"The Warren Center has built a powerful model for advancing drug discovery. We are able to test potential breakthrough approaches to addressing diseases that might not see the light of day in a purely commercial setting," Lindsley said. "The Warren Center is indebted to the leadership of Jeff Conn, and now we are excited to embark on a new chapter of discovery."
At Merck, Lindsley streamlined the lead optimization process by which medicinal chemists create large numbers of molecules with small structural variations in order to find the most potent and least toxic candidates for a particular therapeutic target. This new approach enabled him to deliver six candidate lead molecules for clinical testing within just five years.
Lindsley brought this expertise to Vanderbilt, serving as director of medicinal chemistry for Vanderbilt's newly created centers within the NIH Molecular Libraries Screening Center Network and later director of the Molecular Libraries Probe Production Center Network. His efforts have both propelled the WCNDD's phenomenal success and served as the foundation for multiple other drug discovery efforts within the Vanderbilt Institute of Chemical Biology.
Lindsley's groundbreaking contributions to medicinal chemistry have earned him numerous awards, including the John J. Abel Award in Pharmacology from the American Society for Pharmacology and Experimental Therapeutics; fellow of the American Association for the Advancement of Science; the Sato Memorial International Award of the Pharmaceutical Society of Japan; fellow of the Royal Society of Chemistry; fellow of the National Academy of Inventors; and the Robert M. Scarborough Award for Excellence in Medicinal Chemistry from the ACS. He also serves as the founding editor-in-chief for the journal ACS Chemical Neuroscience.