Vanderbilt University's Warren Center for Neuroscience Drug Discovery has entered into an exclusive worldwide licensing and collaboration agreement with San Diego-based ACADIA Pharmaceuticals Inc., which will seek to develop and commercialize treatments for central nervous system disorders, such as Alzheimer's disease and schizophrenia.
This collaboration will focus on positive allosteric modulators (PAMs) of the M1 receptor, as announced to ACADIA investors on May 7, 2020.  A lead compound—VU319, which recently began Phase 1 clinical trials—was discovered by Vanderbilt researchers at the Warren Center and could help slow memory loss accompanying serious brain disorders. In addition to VU319, the licensing agreement with ACADIA includes other compounds in preclinical development, as well as those in an ongoing discovery program based on early-stage research in the basic sciences.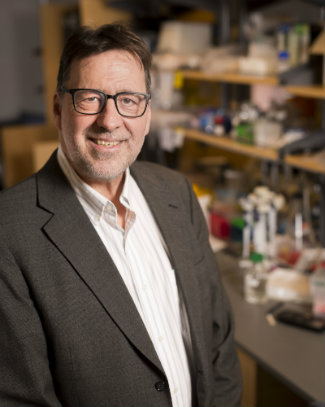 The drug candidates discovered by the Warren Center researchers that are included in the ACADIA agreement work by increasing sensitivity to a neurotransmitter known as acetylcholine, which researchers believe helps regulate learning and memory.
Jeffrey Conn, the Lee E. Limbird Professor of Pharmacology and director of the Warren Center, likened the team's approach to fine-tuning a dimmer switch on specific types of neural receptors in order to modulate their sensitivity. Past efforts in this field of research have led to adverse side effects, halting much of the work being done at the time.
"The combination of ACADIA's proven development and commercialization capabilities in neuropsychiatric disorders and the Warren Center's discovery expertise may lead to differentiated treatments addressing cognitive deficits and other neuropsychiatric symptoms that represent some of the largest unmet needs in central nervous system disorders today," Conn said.
Steve Davis, ACADIA's Chief Executive Officer and a 1990 Vanderbilt Law School graduate, said the Warren Center's modulation approach could enable ACADIA to advance potential new therapies to treat disorders such as Alzheimer's Disease and schizophrenia. "ACADIA's collaboration with Vanderbilt's Warren Center complements our innovative late-stage pipeline," Davis said.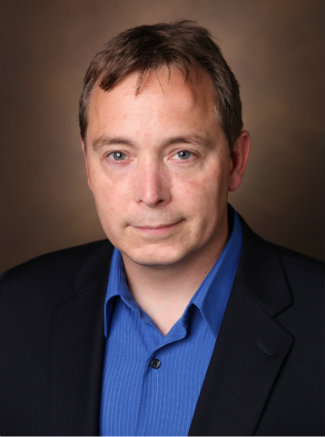 Craig Lindsley, co-director of the Warren Center, who holds the William K. Warren Jr. Chair in Medicine, said "The ACADIA collaboration is another example of the need for focused academic drug discovery to de-risk novel mechanisms and advance beyond tool compounds to clinical candidates."
"This collaboration marks an important step in the clinical development of these promising compounds and represents the work of many talented scientists over the last decade," Lindsley said.
Lawrence Marnett, dean of Basic Sciences in the School of Medicine and Mary Geddes Stahlman Professor of Cancer Research, noted that leading university research programs, working alongside philanthropic organizations and private industry, can serve as critical partners in making drug-discovery breakthroughs.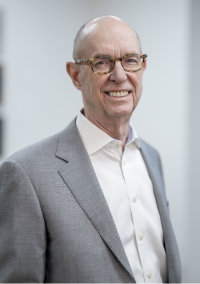 "The agreement with ACADIA helps researchers move closer to potentially offering real-world treatment options for patients in need," Marnett said. "It also provides a clear example of how leading research universities like Vanderbilt work in meaningful ways to improve society."
In addition to Conn and Lindsley, Warren Center researchers who have been instrumental in the collaboration with ACADIA include Colleen Niswender, director of Molecular Pharmacology, Carrie Jones, director of Drug Development, Jerri Rook, director of Behavioral Pharmacology, Annie Blobaum, research assistant professor in pharmacology and Darren Engers, research assistant professor in medicinal chemistry. Vanderbilt officials including Marnett, Interim Chancellor and Provost Susan R. Wente and Vice Provost for Research Padma Raghavan were instrumental in laying the groundwork for the VU319 phase 1 clinical trial.
Under the terms of the ACADIA agreement, Vanderbilt received an upfront payment and is eligible for potential milestone payments and tiered royalties. Research at the Warren Center has been supported by the National Institute of Mental Health, the William K. Warren Foundation, the Alzheimer's Drug Discovery Foundation, the Harrington Discovery Institute and the Alzheimer's Association.