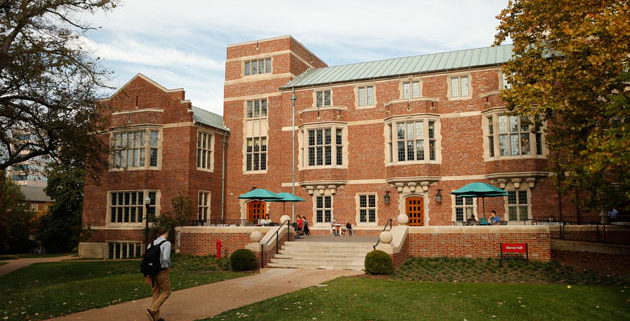 Following a collaborative, rapid cycle process, an ad hoc faculty committee has released a short report identifying four proposed thematic areas for future investment in graduate education and research.
During his fall 2016 faculty address, Chancellor Nicholas S. Zeppos announced his plans for building a $300 million endowment during the next several years. After this, Provost and Vice Chancellor for Academic Affairs Susan R. Wente asked the deans of the schools and colleges to develop faculty-based processes for submitting priorities for how to deploy this endowment to support excellence in graduate education and research at Vanderbilt. Input also was sought from the Graduate Faculty Council and the Graduate Student Council.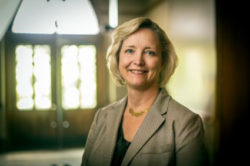 In January the ad hoc Graduate Education and Research Endowment Committee was charged with synthesizing the ideas submitted by each school and college into a set of overarching recommendations. The short report, "Investing in Graduate Education and Research: A Vision for Deploying a $300 Million Endowment," will be submitted to the chancellor. During the fall of 2017, new cross-college working groups also will be constituted to further the evaluation, development and implementation of these recommendations.
"[rquote]Our process for collecting ideas from all across campus revealed a high level of synergy around four key areas for potential investment[/rquote]," Wente said. "These recommendations will propel the university to excellence and allow us to enhance our support for faculty research as well as our ability to recruit and support the best and brightest graduate students."
The four overall recommendations are:
Establishing an endowment for new Russell G. Hamilton graduate Ph.D. scholarships. The tuition scholarships pay tribute to former Graduate School Dean Russell Hamilton, Vanderbilt's first African American dean. Through a collaborative program with the Graduate School, funding also would be available to enhance the recruiting of the best and brightest students, with a strong emphasis on building diversity across all demographic areas.
Establishing an endowment for a new Russell G. Hamilton Graduate Leadership Development Institute. The institute would enhance the quality of the graduate educational experience through innovative research and scholarship programs, and provide professional leadership training and career development.
Establishing an endowment to launch and sustain new faculty research across disciplinary, interdisciplinary and global engagement endeavors.
Launching fundraising initiatives to create new endowed chairs and faculty fellows.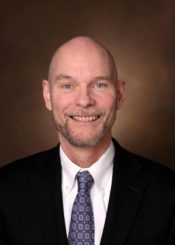 "We emphasized in our report the importance of having an accountability plan with tangible goals and timelines," said Mark Wallace, dean of the Graduate School and the Louise B. McGavock Professor of Hearing and Speech Sciences. "Our recommendations will leverage the role of the Graduate School and the need for continued and expanded interdisciplinary dialogue between our colleges, schools and programs."
The report noted that the recommendations support the Academic Strategic Plan as well as efforts to advance equity, diversity and inclusion on campus. The new efforts proposed by the ongoing work of the International Strategy working group also will be potential initiatives to support with the endowment. In addition, the report highlighted how Vanderbilt is stepping forward to cultivate discovery and learning with significant investments in graduate education and research at a time when many peer institutions are tightening their budgets.
In addition to Wallace, the ad hoc committee members included: Houston Baker, Distinguished University Professor and professor of English, College of Arts and Science; Cindy Kam, William R. Kenan Jr. Professor of Political Science, College of Arts and Science; Christopher Loss, Chancellor Faculty Fellow, associate professor of public policy and higher education, Peabody College of education and human development; Antonis Rokas, Cornelius Vanderbilt Chair in Biological Sciences and professor of biological sciences and biomedical informatics, College of Arts and Science; Choon-Leong Seow, Distinguished Professor of Hebrew Bible and Vanderbilt, Buffington, Cupples Professor of Divinity, Divinity School; and Sharon Weiss, Chancellor Faculty Fellow, Cornelius Vanderbilt Professor of Engineering and professor of electrical engineering, School of Engineering.
To download a copy of the ad hoc committee report, click here.
More information is also available on the Academic Strategic Plan website.