Eight Vanderbilt professors are recipients of INSIGHT Into Diversity magazine's 100 Inspiring Women in STEM Award. The award honors highly accomplished women working in science, technology, engineering or mathematics who have made a positive impact on the trajectories of other women thinking about or newly embarking on STEM careers.
"For many years Vanderbilt has made it a priority to encourage qualified women to assume leadership roles and cultivate a diverse intellectual community," Susan Wente, provost and vice chancellor for academic affairs, said. "I'm pleased that so many of our talented faculty have been recognized not only for their contributions to their respective disciplines, but also for the efforts they've made to encourage other women to consider careers in these historically male-dominated fields."
Vanderbilt boasts more recipients than any other school on the list in categories such as astrophysics, Earth sciences, engineering, engineering education and neuroscience.
Janey Camp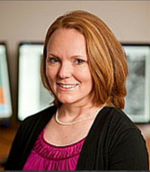 Janey Camp, research assistant professor of civil and environmental engineering, uses geospatial technologies to model environmental risks and studies the impact of climate change on infrastructure. She is the faculty adviser to the Vanderbilt chapter of Engineers Without Borders; a member of both the American Society of Civil Engineers' National Committee on America's Infrastructure and the committee for Tennessee Women in Science, Technology, Engineering and Research; and is president-elect of the Tennessee Society of Professional Engineers. She also is an active advocate of K-12 engineering education.
"Janey is an outstanding example for young women today as demonstrated by her exemplary dedication to the profession of engineering and continual, energy-filled engagement with the community," said Eugene LeBoeuf, professor and associate chair of civil and environmental engineering.
"It is an honor to receive the INSIGHT 100 Inspiring Women in STEM Award. I love the research work that I do," Camp said. "Additionally, I love working with teachers and students in schools across Tennessee to share with them the possibilities of GIS for problem-solving in and beyond the classroom."
Lily Claiborne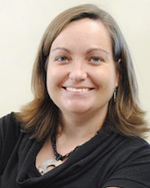 Lily Claiborne, senior lecturer in Earth and environmental sciences, studies volcanoes—specifically magma and what it can tell us about what happened before, during and after an eruption. She's worked extensively at Mount Saint Helens and is currently leading an NSF Research Experience for Undergraduates program to study the caldera of an ancient supervolcano in Arizona.
"Lily is a superb educator and mentor who works actively to recruit women into STEM fields. Her NSF REU project specifically targets underrepresented populations with the goal of providing opportunity, community and mentorship that will lead to STEM career success," said George Hornberger, University Distinguished Professor of Civil and Environmental Engineering and Earth and Environmental Science.
"Creating an inclusive classroom is very important to me. I do this by employing feminist pedagogies, which distribute the authority from the professor to the students, and use methods shown to alleviate stereotype threat, which can be a hindrance to student learning, particularly for female and minority students," Claiborne said.
Isabel Gauthier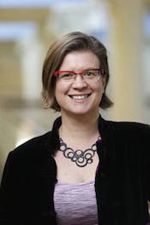 Neuroscientist Isabel Gauthier, David K. Wilson Professor of Psychology and professor of radiology and radiological sciences, studies visual perception, focusing on how people develop expertise in recognizing, categorizing and organizing objects. She has significantly advanced understanding of facial recognition.
"Since taking over editorship of Journal of Experimental Psychology: General in 2012, Isabel has increased the involvement of women, particularly junior women," said Randolph Blake, chair of psychology. "Today, 50 percent of the editorial board members are female."
"Placing women in positions where they influence decisions is key in reaching a fair balance in academia," Gauthier said. "It's very nice to be recognized among other women who found themselves in positions enabling them to make a difference and who did the right thing."
S. Victoria Greene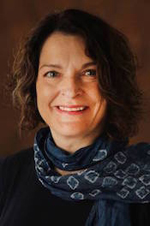 S. Victoria Greene, Stevenson Professor of Physics, studies the state of matter found a few microseconds after the Big Bang by using a supercollider to melt atomic nuclei into a "primordial soup" of subatomic particles. Studying this "soup" may provide insights into how the universe evolved after the Big Bang and how atomic nuclei hold together. Earlier this year, Greene was named a fellow of the American Physical Society. She is also the founding faculty adviser of Vanderbilt Women In Science and Engineering (VU-WISE).
"Vicki has had a career replete with firsts: first female faculty member in the Department of Physics and Astronomy at Vanderbilt University; first female full professor in that department; first female endowed chair in that department as well," said Cindy Kam, senior associate dean for faculty and professor of political science.
"As the first woman faculty member in Vanderbilt's Department of Physics and Astronomy, I believe it is my responsibility to ease the way for women in STEM fields, especially graduate students," Greene said.
Kelly Holley-Bockelmann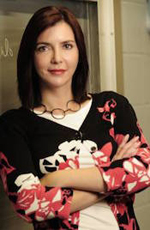 Kelly Holley-Bockelmann, associate professor of physics and astronomy, studies galaxy dynamics and supermassive black holes. In 2008, Holley-Bockelmann received an NSF CAREER grant, awarded to promising faculty early in their academic careers. Since then, she's gone on to develop a theoretical model that includes testable predictions and led research that resulted in the discovery of a new class of star.
"Kelly devotes a significant portion of her time to our Fisk-Vanderbilt Bridge program, which takes underprepared students, often women and minorities, and equips them for success in our Vanderbilt Ph.D. program," said Robert Scherrer, chair of physics and astronomy. As a result, Vanderbilt is the nation's leading producer of minority Ph.D.s in several disciplines.
"My work in the Bridge program hinges on identifying and fostering unrealized talent in science," Holley-Bockelmann said. "We need to tap into this talent to gain fresh and diverse perspectives on the scientific questions we face today."
Ebony McGee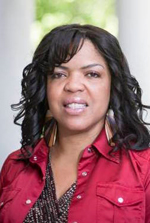 Ebony McGee, assistant professor of education, diversity and urban schooling, studies the educational and career trajectories of mathematically and scientifically talented minority students. A former engineer herself, she is currently investigating barriers that keep African American engineering faculty numbers stagnant, as well as developing and testing a new race- and gender-specific mentoring program.
"Ebony McGee is contributing valuable knowledge about the challenges that minority students encounter in the STEM disciplines in higher education. Even more importantly, her efforts are helping these students to overcome those same challenges," said Camilla Benbow, Patricia and Rodes Hart Dean of Education and Human Development.
"My hope is that my research will offer effective strategies to transcend traditional boundaries that typically impede females of color from the opportunity to pursue engineering faculty positions," McGee said.
Jessica Oster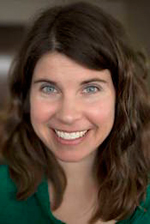 Jessica Oster, assistant professor of Earth and environmental sciences, tracks climate change somewhere you wouldn't expect it to affect: caves. Mineral deposits like stalactites and stalagmites capture isotopic and geochemical evidence of climate history, and analyzing those can tell us what the climate was like thousands of years ago. This knowledge allows researchers to make better predictions about future climate changes.
"Jessica learned firsthand how important it is for aspiring female scientists to see women succeeding professionally and also balancing professional lives and family. She is certainly a 'go-to' person in EES for our many women students who want career advice," Hornberger said.
"I think it's important for both men and women entering STEM fields to have mentors who are balancing career and family, so that they are aware of both the challenges and rewards of striking this balance and so they aren't afraid to be devoted to both work and family when they strike out on their own," Oster said.
Lori Troxel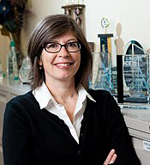 Lori Troxel, associate professor of the practice of civil and environmental engineering, is an expert in infrastructure and sustainable design. She is the faculty adviser for Vanderbilt's chapter of the American Society for Civil Engineers and leads study-abroad trips for engineering students studying sustainable building and infrastructure.
"Lori demonstrates exemplary leadership in our department and actively encourages women to take leadership roles in the American Society of Civil Engineers," said Doug Adams, Daniel F. Flowers Chair of Civil and Environmental Engineering.
Former student Leslie Labruto agrees. "She instilled the concept of reciprocity in me to ensure I mentor other women who are aspiring to become leaders in our industry," she said.
"This is a meaningful award because it affirms what I have been doing throughout my career in academia—inspiring women to use engineering to solve the big problems in the world," Troxel said.