Media Inquiries
Latest Stories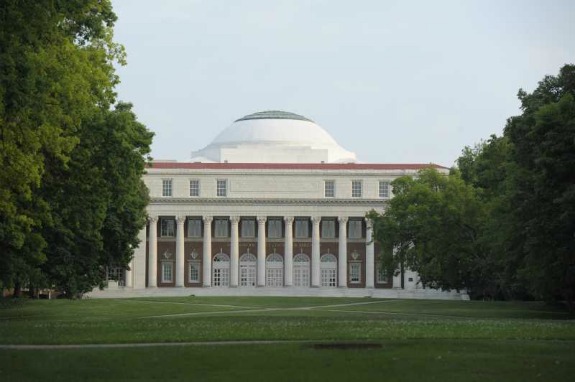 Education experts from Vanderbilt University's Peabody College of education and human development are available for back-to-school interviews. Peabody was named the No. 1 graduate school of education in the nation by U.S. News & World Report for the third consecutive year in 2011.
To schedule an interview with these experts or any Peabody researcher, contact Jennifer Wetzel at (615) 322-4747.
POLICY ISSUES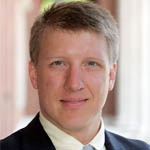 Performance incentives for educators
Paying teachers bonuses based on their performance has been a controversial issue nationwide since the 1950s, but until now the concept has never been scientifically researched. Matt Springer directs the federally funded National Center on Performance Incentives at Vanderbilt's Peabody College and is a frequently quoted expert on the topic of paying teachers based on their performance. He is leading a $10 million federally funded study to determine the impact, if any, financial incentives for teachers have on student achievement. A Bush Institute Fellow, Springer has served on several advisory committees charged with designing performance-based compensation systems for educators at the state and district level and has conducted analyses of school finance systems in Alaska, Kentucky and South Carolina.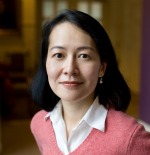 School improvement, school choice, magnet and charter schools
Many advocates for school choice argue that the competition created by giving parents multiple options of schools for their children will improve education in traditional public schools. Vanderbilt's Peabody College is the lead institution for the federally funded National Center on School Choice which researches school choice in all its forms. Peabody faculty members Xiu Cravens, Ellen Goldring, Tom Smith and Claire Smrekar can provide information on the center's key findings on choice schools and public school reform.

No Child Left Behind, school funding and testing
Schools across the nation are facing considerable challenges as budgets are reduced and the need to meet No Child Left Behind standards continues. Ellen Goldring and Tom Smith can discuss the balancing act required of school administrators to manage costs, ensure teacher quality, raise student performance and meet the needs of high achievers. Smith can also discuss strategies for scaling up effective schools. Stephen Elliott is an international expert on large-scale testing and the interplay between social behavior and academic performance. He can discuss standardized tests as valid measures of proficiency.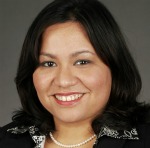 Immigrant students and higher education
Admissions and financial aid policies have considerable impact on immigrant students. Stella Flores can discuss these populations and how current immigrant migration patterns are affecting the education system. Further, Michael McLendon just released a study regarding in-state tuition for undocumented students, raising interesting questions about how partisanship affects education policy at the state level.
CURRICULUM AND TEACHING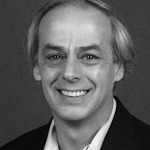 The need for cursive in a digital age? School districts focus on keyboarding in lieu of handwriting instruction
Many school districts nationwide are eliminating cursive handwriting and even written exams from school curriculums, creating a stir about the necessity of handwriting in a digital age. Vanderbilt researcher Steve Graham argues that learning handwriting is still vitally important for students' cognitive and academic development. Graham's research shows that poor handwriting can influence how much text students can produce as well as their ability to plan and write coherent sentences.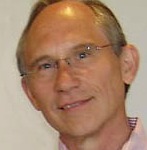 Effectiveness of pre-kindergarten, designing effective pre-kindergarten curriculum
Dale Farran and Mark Lipsey can discuss the components of an effective pre-kindergarten curriculum and the importance of preschool for at-risk students. Earlier this year Farran and Lipsey released a study on the effects of pre-kindergarten curriculum and found Tennessee pre-K students saw an 82 percent gain over children who did not attend.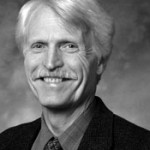 Early language acquisition, literacy and language
David Dickinson is interested in the home and classroom factors that support children's acquisition of language and literacy. His work addresses both basic questions about the role of language in literacy and practical questions about strategies for improving literacy learning for children. He recently published a study which found correlations between the preschool classroom experience and fourth-grade reading comprehension and word recognition.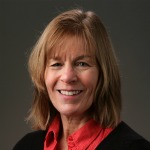 Special Education, autism
Too often parents of children with special needs are unaware of state services to assist with future employment, postsecondary education or training, independent living and community participation. Carolyn Hughes can discuss Individualized Education Programs and what parents and teachers can do to prepare students with special needs for adulthood. Hughes can also speak more specifically about students with autism and how they can become more included and involved with their peers.
OTHER TOPICS IN EDUCATION
Closing the achievement gap, gifted children
Racial inequity in education is prevalent as minority students are underrepresented in gifted classrooms. Donna Ford can discuss the complex factors surrounding the achievement gap between white and minority students as well as the special challenges faced by gifted minority students.
Homeless students on the rise
School age children in homeless families and independent homeless youth represent the fastest-growing population of homeless individuals in the United States. Joe Murphy is author of "Homelessness Comes to School" and can discuss the rise in homeless students and how schools can support this population.
Behavior disorders, 'troublemaking'
Kathleen Lane studies the connection between academic underachievement and emotional and behavioral disorders. Her work in classrooms has helped teachers to reduce the impact "troublemaking" kids have on other students, while helping those troubled children focus and learn by addressing their emotional and/or behavioral disorders.
College tuition patterns, high school to college transition
Michael McLendon can discuss college tuition patterns, the shift toward more accountability mandates at the state and federal level for higher education institutions and the role of political institutions in shaping policy at the state level and on campus. He can also discuss the transition from high school to college and what school administrators should do to prepare students for this step.
Parent influence, study habits
Kathleen Hoover-Dempsey can discuss the role and influence of parents in children and adolescents' education and development, and can provide tips for parents to help their children develop strong study habits. She and her students study both why parents become involved and the impact this has on the children's work habits, behavior and school engagement.
Gifted students
Tamra Stambaugh is the director of Vanderbilt's Programs for Talented Youth and is an expert in gifted education. She can speak on low-income promising students, the impact of accelerated curriculum on student achievement, teacher effectiveness and talent development factors.
Technology in the classroom
Ted Hasselbring has conducted research over the past 30 years on the use of technology to enhance learning in students with mild disabilities and those who are at-risk of school failure. This research resulted in several widely used computer-intervention programs for struggling learners, including READ 180, a reading software program now managed by Scholastic, Inc. Read 180 is in more than 40,000 classrooms and is used by more than 1 million students every day.
Helping kids handle stress
Judy Garber can discuss options for parents in helping their teens safely handle stress and treat depression, which may arise as the school year gets underway. Garber is the author of a national study showing the positive benefits of cognitive behavioral programs for teens at risk of depression.
Bullies
Maury Nation's clinical research focuses on understanding and preventing violence and bullying among school-aged children. His specific interests are bully and victim typologies, and the short- and long-term consequences of peer harassment. His community research is focused on understanding community and neighborhood qualities/characteristics that promote positive health and mental health outcomes.
Career transitions and internships
Peabody researcher Corbette Doyle has seen a growing trend of mid-career transitions including many who have returned to school after years in a career. She and Dayle Savage can discuss career transitions and how to make internships a useful experience for the intern and employee.