Vanderbilt Ingram Cancer Center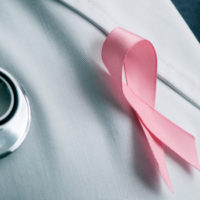 Oct. 19, 2018—Vanderbilt chemists have been awarded $7.2 million over the next five years from the National Cancer Institute to lead an initiative to better understand how a combination chemotherapy for breast cancer targets DNA.
---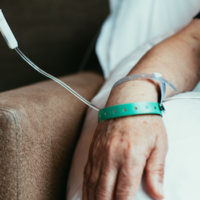 Sep. 13, 2018—Researchers led by melanoma researcher Douglas Johnson have answered questions about the incidence and timing of rare but sometimes fatal reactions to the most widely prescribed class of immunotherapies.
---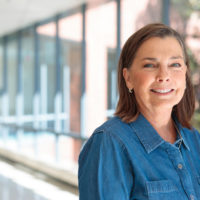 Jul. 13, 2018—The signs of this rare bile-duct cancer typically go unnoticed at first. Here's what to know.
---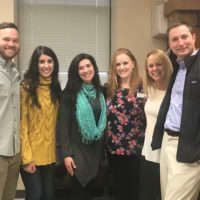 Jun. 14, 2018—A group of young lung cancer patients and their family members recently toured research laboratories at Vanderbilt University Medical Center and Vanderbilt-Ingram Cancer Center (VICC) to learn how investigators are working to find better therapies and possibly a cure for the disease.
--- Jun. 12, 2018—After successfully leading Vanderbilt-Ingram Cancer Center (VICC) through years of growth in patient volumes and enhanced care options, Michael Neuss, MD, Chief Medical Officer of the VICC Clinical Enterprise, is retiring as CMO. Neuss will be succeeded by Madan Jagasia, MBBS, MSCI, MMHC, who has been named to the George and Beverley Rawlings Directorship and is section chief, Hematology and Stem Cell Transplant and director of the Outpatient Stem Cell Clinic.
---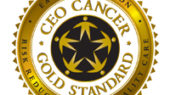 May. 31, 2018—For the 10th year in a row Vanderbilt University Medical Center (VUMC) and Vanderbilt-Ingram Cancer Center (VICC) have been named a CEO Cancer Gold Standard employer by the
---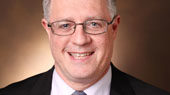 May. 29, 2018—Jordan Berlin, MD, has been named associate director of Clinical Investigation Strategy and Shared Resources at Vanderbilt-Ingram Cancer Center (VICC).
---

May. 24, 2018—A team of investigators led by Fabien Maldonado, MD, associate professor of Medicine at Vanderbilt, and Tobias Peikert, MD, assistant professor of Medicine at Mayo Clinic, Rochester, Minnesota, has identified a new technology to address false positives in CT-based lung cancer screening. The study was published in the latest issue of PLOS One.
---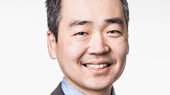 May. 17, 2018— Internationally renowned breast cancer expert Ben Ho Park, MD, PhD, has been named co-leader of the Breast Cancer Research Program, director of Precision Oncology and associate director for Translational Research at Vanderbilt-Ingram Cancer Center. In his academic role, he will serve as professor of Medicine. Park, who will assume his new post Sept. 1,...
---

May. 10, 2018—W. Kimryn Rathmell, MD, PhD, Cornelius Abernathy Craig Professor of Medicine and director of the Division of Hematology and Oncology at Vanderbilt-Ingram Cancer Center (VICC), has received a grant to research the role of immunosuppression in the tumor microenvironment for kidney cancer.
---
May. 10, 2018—Two Vanderbilt students were honored for their stellar scientific research during the Vanderbilt-Ingram Cancer Center (VICC) Annual Scientific Retreat held May 3 at the Vanderbilt University Student Life Center.
--- May. 3, 2018—Patients at high risk for developing breast cancer can now be seen by a team of breast health experts in Cool Springs. The VU Breast Health Cool Springs clinic, located at 324 Cool Springs Blvd., Suite B, Franklin, provides a range of medical services for high-risk individuals.
---