Vanderbilt Ingram Cancer Center

Sep. 14, 2017—Blocking acid reflux-induced production of reactive oxygen compounds may be a useful strategy for preventing DNA damage and decreasing the risk of esophageal cancer.
---

Sep. 14, 2017—Nashville photographer Fred Dusel took a long draw on his ever-present trademark cigar as he studied a richly detailed carbon transfer print of wind-twisted driftwood on a barrier island beach in Georgia.
---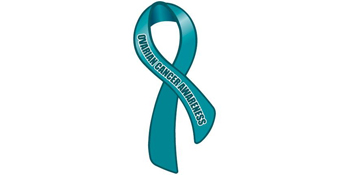 Sep. 13, 2017—The annual Chic Awearness fundraising event that supports ovarian cancer research at major medical centers, including Vanderbilt University Medical Center (VUMC), will be held Monday, Sept. 25, 6:30 – 8:30 p.m., at Prima Restaurant, 700 12th Ave. South.
---

Sep. 8, 2017—Vanderbilt-Ingram Cancer Center (VICC) is offering an expressive writing course for cancer patients and others who have been affected by the disease. This year's "Express Yourself: Fall Creative Writing Series" is provided to anyone interested in learning about expressive writing, and participants will have the opportunity to create original writing in a safe, supportive environment.
---

Aug. 31, 2017—Elevated levels of the factor G-CSF appear to promote the development of aggressive pancreatic cancer, suggesting a new therapeutic approach for this devastating disease.
---

Aug. 24, 2017—Vanderbilt-Ingram Cancer Center (VICC) will host the 2017 Cancer Survivors Celebration Sunday, Sept. 10, from 2–4 p.m. This year's free event, offered in partnership with Monroe Carell Jr. Children's Hospital at Vanderbilt, will be held at the Vanderbilt Student Life Center, 310 25th Ave. South.
--- Aug. 17, 2017—Vanderbilt-Ingram Cancer Center (VICC) will sponsor an educational conference for kidney cancer patients, survivors and family members Saturday, Sept. 9, 8 a.m. – 2 p.m., in the Preston Research Building, Suite 898.
---

Aug. 17, 2017—A group of nationally recognized medical information and data management experts has recommended the development of new knowledge software applications that work alongside electronic health record systems (EHRs) to help practicing oncologists access and use the latest genomic information to assist in the treatment of cancer patients.
---

Aug. 15, 2017—Vanderbilt University Medical Center (VUMC) has been named to the Becker's Hospital Review roster of 100 Hospitals and Health Systems with Great Oncology Programs.
---

Aug. 10, 2017—In her life, Jessi Zazu, 27, has toured the world as a musician in the group Those Darlins, recorded three studio albums, starred in music videos and exhibited her original artwork in individual and group art shows.
---

Aug. 9, 2017—Thanks to advances in treatment, the relative five-year survival rate from all combined subtypes of breast cancer now exceeds 90 percent and yet the disease remains the third leading cause of cancer deaths in the United States after lung and colorectal cancers.
---

Aug. 8, 2017—Using bioinformatics approaches, Vanderbilt investigators have identified gene expression networks that are deregulated in mouse and human stomach cancers.
---