Vanderbilt Ingram Cancer Center Archives
Apr. 13, 2017—Nashville musician and producer Jesse Boyce compares the anxiety he felt just before receiving palliative radiation therapy to the jitters he often experienced before going on stage. The instant treatment began — and as the first note rang out — his anxiety was replaced by a sense of peace and determination.
---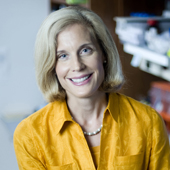 Apr. 6, 2017—Jennifer Pietenpol, Ph.D., Executive Vice President for Research at Vanderbilt University Medical Center (VUMC) and director of Vanderbilt-Ingram Cancer Center (VICC), has been named a Chief Scientific Advisor (CSA) for the nonprofit breast cancer organization Susan G. Komen.
---
--- Apr. 3, 2017—Applications are being sought for funding by the American Cancer Society‐Institutional Research Grant program. These funds are designed to provide seed money to support junior faculty members with an interest in cancer research who do not have external grant support.
---
Mar. 30, 2017—Leora Horn, M.D., M.Sc., associate professor of Medicine and clinical director of the Thoracic Oncology Program at Vanderbilt-Ingram Cancer Center (VICC), has been selected to lead a clinical research trial of combination therapy using two targeted drugs for the treatment of a specific form of lung cancer.
---
Mar. 30, 2017—DS Services of America Inc. recently presented a $100,000 gift to Vanderbilt-Ingram Cancer Center (VICC) to support breast cancer research.
---
Mar. 30, 2017—A novel fluorescent nanobeacon can distinguish normal from diseased colon tissue, potentially offering advantages for colorectal cancer screening.
---
Mar. 24, 2017—A hoarse voice or persistent sore throat that lasts for weeks may seem like a mild nuisance, but those same symptoms could be early signs of head and neck cancer. To help patients determine their risk for disease and detect problems at an early stage, the Vanderbilt Department of Otolaryngology-Head and Neck Surgery and Vanderbilt-Ingram Cancer Center will offer free head and neck screenings Friday, April 7, from 9 a.m. to 3 p.m.
---
Mar. 23, 2017—The Meharry Medical College, Vanderbilt-Ingram Cancer Center (VICC) and Tennessee State University (TSU) Cancer Partnership will host its 16th Annual Cancer Retreat on April 8.
---
Mar. 23, 2017—Several investigators in Vanderbilt-Ingram Cancer Center's (VICC) Breast Cancer Program have received grant awards to support translational research that may improve disease outcomes for patients.
---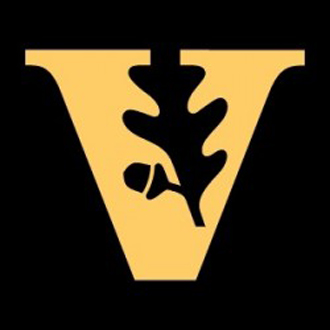 Mar. 14, 2017—The Vanderbilt-Ingram Cancer Center (VICC) announces a funding opportunity to catalyze innovative, collaborative ovarian cancer-related projects.
---
Mar. 2, 2017—Vanderbilt researchers hope their new method to describe cells will be widely adopted and used to generate a "Who's Who" database of cell types.
---