maria Campos-Pons Archives
Oct. 25, 2017—Eleven Vanderbilt University faculty members named to endowed chairs were honored Oct. 23 during a festive celebration at the Student Life Center.
---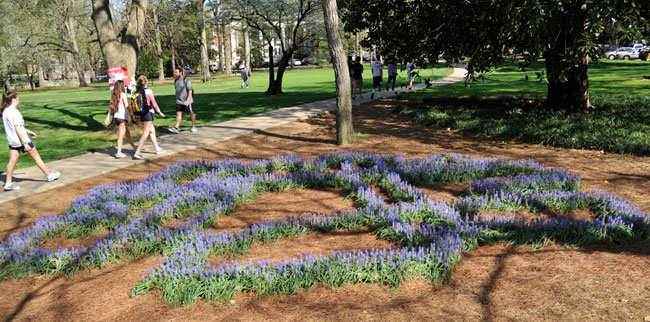 Mar. 27, 2012—Acclaimed Cuban artist Maria Magdalena Campos-Pons, in collaboration with the Vanderbilt senior art majors and other volunteers, participated in a campus art project last October, when they planted 4,400 grape hyacinth bulbs, mapping out Campos-Pons' hometown. The flowers are now in bloom at the northeast corner of the Vanderbilt Kennedy Center for Research on Human...
---