Media Inquiries
Latest Stories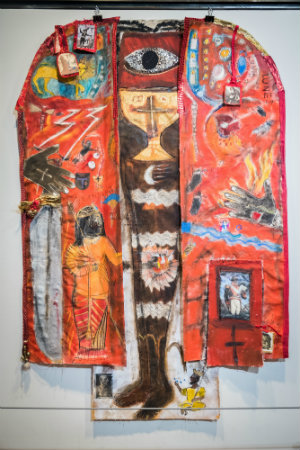 An exhibition that brought together 20 contemporary artists to interpret an extraordinary but now lost "Book of Paintings" created by Afro-Cuban artist and activist José Antonio Aponte will open Thursday, Jan. 9, from 5 to 7 p.m. at the Vanderbilt Fine Arts Gallery.
"Visionary Aponte: Art and Black Freedom" pays tribute to Aponte, revolutionary leader of a 19th-century antislavery movement, whose "Book of Paintings" was lost after his public execution.
Artists Edouard Duval Carrié, exhibition co-curator, and María Magdalena Campos-Pons, the Cornelius Vanderbilt Professor of Art, will launch the show with a gallery tour at 5:30 p.m.
Participating artists for the exhibition used Aponte's trial testimony to reimagine the lost book for today's audience. During Aponte's trial, he was forced to describe his book in detail.
"With this exhibition, the artists experiment with ways to mitigate the violence of the colonial archive and invite us to think about the role of art in envisioning and making social change," said Ada Ferrer, Julius Silver Professor of History and Latin American and Caribbean History at New York University and co-curator of the exhibition.
Artists who contributed to "Visionary Aponte" include: Grettel Arrate Hechavarría (Santiago, Cuba), José Bedia (Miami), María Magdalena Campos-Pons (Nashville), Juan Roberto Diago (Havana), Édouard Duval Carrié (Miami), Alexis Esquivel Bermudez (Cuba/Spain), Jöelle Ferly (Guadalupe), Teresita Fernández (New York), Alberto Lescay (Santiago, Cuba), Tessa Mars (Port-au-Prince, Haiti), Emilio Martínez (Miami), Emilio Adán Martínez (Miami), Nina Angela Mercer (New York), Clara Morera (North Carolina), Glexis Novoa (Miami), Vicki Pierre (Miami), Marielle Plaisir (Miami), Asser Saint-Val (Miami), JeanMarcel Saint-Jacques (New Orleans) and Renée Stout (Washington, D.C.).
The exhibition also incorporates—and the art engages—scholarly research on Aponte and his world by Ferrer and art historian Linda Rodríguez, curator of Digital Aponte.
Admission to the gallery is free and open to the public through March 8. Other events in conjunction with the exhibition include:
Jan. 23, 4 to 6 p.m. – Paula Covington, Latin American and Iberian bibliographer and senior lecturer in Latin American Studies, delivers a curator's talk on her concurrent exhibit, "Found in Cuba: The Ingenuity of Ediciones Vigía Publishing House," in the Jean and Alexander Heard Libraries' Special Collections;
Feb. 20, 4 to 6 p.m. – Alejandro de la Fuente, Robert Bliss Woods Professor of Latin American History and Economics and professor of African and African American studies and history at Harvard University, discusses "New Perspectives on the Black Atlantic" in the Central Library's Community Room; His talk is sponsored by the Robert Penn Warren Center for the Humanities.
Feb. 27, 4 to 6 p.m. – Ada Ferrer, NYU Julius Silver Professor of History and exhibition co-curator, will present on her historical research, which ultimately inspired the creation of "Visionary Aponte" as a contemporary art exhibition. In addition, Jane Landers, Gertrude Conaway Vanderbilt Professor of History and director of the Slave Societies Digital Archive, will speak on historical sources for the life and death of Aponte, which were recently discovered in the archive.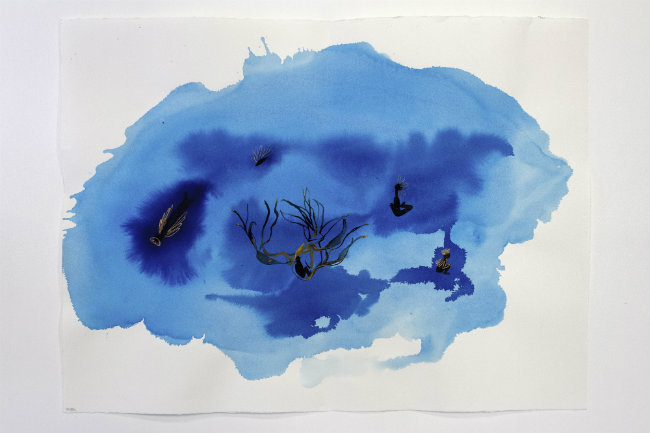 Exhibition co-sponsors include the Departments of Art and History, Center for Latin American Studies, Robert Penn Warren Center for the Humanities, and Heard Libraries. The exhibition was also made possible with support from New York University Center for Latin American and Caribbean Studies, New York University Provost's Global Research Initiatives, Green Family Foundation, Art Basel Miami Beach, Knight Foundation, Little Haiti Cultural Complex, The Haitian Cultural Arts Alliance, Miami-Dade County, New York University King Juan Carlos I of Spain Center, and Duke Forum for Scholars and Publics.
Limited metered and accessible parking is available in front of the building by the 21st Avenue entrance. Additional metered parking is available on 18th Avenue South. For more information, visit the Fine Arts Gallery website or call 615-322-0605.