By Jenna Somers
Last year, analysis by The Washington Post showed that Tennessee had passed more laws targeting educational institutions than any other state. Among these laws are Public Chapter No. 493, commonly known as the "prohibited concepts law," and Public Chapter No. 744, otherwise known as the "Age-Appropriate Materials Act of 2022." Both laws apply to K-12 education. Public Chapter No. 818 regulates the promotion of "divisive concepts" in state institutions of higher education. Laws very similar to these have been enacted, or are in the legislative process, in states across the country, leaving many K-12 educators with questions about the effects of these laws on classroom instruction and materials and higher education faculty to wonder about impacts to academic freedom.
On July 25, the Tennessee Education Association and five teachers filed a lawsuit against the Tennessee Department of Education and the Tennessee State Board of Education challenging Public Chapter No. 493 as unconstitutionally vague and subjectively enforced.
While the lawsuit progresses through the legal system, faculty-experts at Vanderbilt University's Peabody College of education and human development and Vanderbilt Law School are working together to provide clarity on Tennessee's laws targeting K-12 instruction and materials. For the past two years, they have engaged in edifying discussions and collaborations with teachers, students, preservice teachers, and education leaders to support classroom instruction and educational leadership.
These conversations and collaborations are predicated on academic freedom, a well-established principal in higher education intended, in part, to protect the creation and dissemination of knowledge. As laws and bills like Public Chapter 818 are enacted and introduced in other state houses, the history of academic freedom in America may shed light on the concept's purpose and support debates in legislatures across the country.
"For all students, everywhere"
"Literature transforms human experience and reflects it back to us, and in that reflection, we can see our own lives and experiences as part of the larger human experience. Reading, then, becomes a means of self-affirmation, and readers often seek their mirrors in books." —Rudine Sims Bishop, 1990, "Mirrors, Windows, and Sliding Glass Doors"
"Rudine Bishop's essay, 'Mirrors, Windows, and Sliding Glass Doors,' has been our mantra when we talk to teachers about the kinds of books to include in their classrooms, making sure that their classroom libraries are populated with books that reflect the children they teach. And now, within the past couple years, books that deal with identity are under increased scrutiny, and we've had to consider how these laws might affect teachers," said Brian Kissel, professor of the practice of literacy.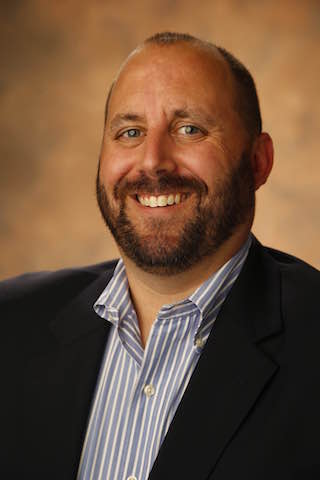 That consideration led Kissel and his faculty colleagues in the Department of Teaching and Learning and at Vanderbilt Law School to collaborate on annual informational and brainstorming meetings with preservice teachers, Peabody alumni educators, Metro Nashville Public Schools educators, parents, and other interested parties. Held on Peabody's campus, the meetings have included expert panel presentations with Law School faculty members as well as breakout sessions. Matthew Patrick Shaw, assistant professor of law, spoke on the panel at this year's meeting, "Tennessee Laws and Education."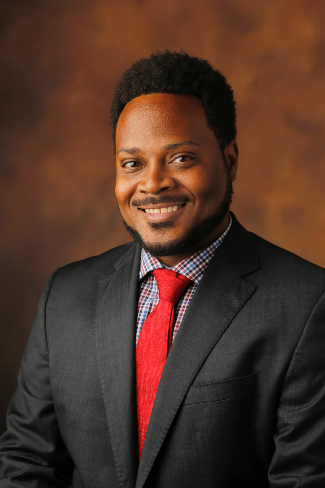 "People who evaluate teachers for compliance with the law should be the ones responsible for telling teachers how to comply," Shaw said, suggesting that teachers request detailed instructions from their local and state boards of education on the application of laws in their classrooms. "Teachers working together can influence curriculum change, but it's got to be done collectively, not unilaterally. They have to do this in conversation with school districts, parents, students, and legislators."
Additionally, Shaw says that all stakeholders need to work together on building a common understanding of education pluralism. "We need to have a better, bigger conversation on what education pluralism is and not just use it as a convenient buzz word to oppose laws, but to have a broader conversation about what education is, what it hasn't been, and what it should be. For all students, everywhere," Shaw said.
"We need to have a… broader conversation about what education is, what it hasn't been, and what it should be. For all students, everywhere."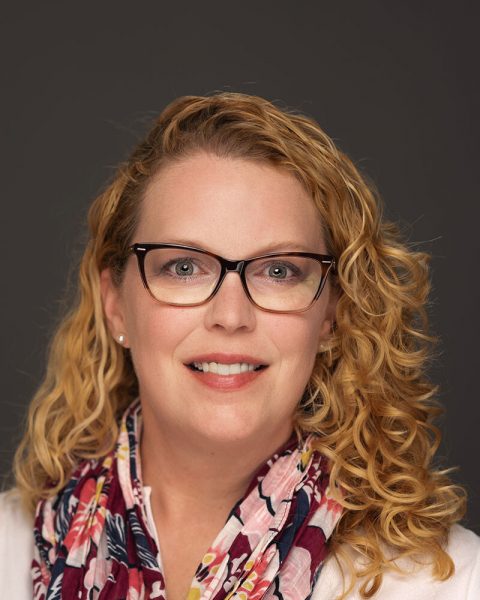 Some of these broader conversations about education occur in Peabody courses taught by Kissel and Emily Pendergrass, associate professor of the practice of literacy education. In these courses, preservice teachers read and analyze Tennessee's education laws as well as ancillary materials (e.g. expert analyses and news articles) to understand the laws on paper and in practice. Kissel and Pendergrass want preservice teachers at Peabody to feel confident about providing an inclusive and diverse education for all students. In Pendergrass' children's literature course, her students walk through the process of appealing a book ban to understand the necessary steps and supporting documents to include in their rationales.
Pendergrass also collaborated on the "Tennessee Laws and Education" meeting, and she and Shaw participated in a Banned Book Initiative panel discussion in September 2022; Pendergrass also moderated the October 2023 event. "Peabody is good about collectively discussing critical questions—if you don't understand, ask, and let's figure it out together. We do a lot of that in our classes and workshops, asking questions like, 'Why is this happening,' or 'What's going on in the world,' and 'Consider how this influences the classroom,'" Pendergrass said.
Underpinning these conversations at Peabody is the principle of academic freedom, which safeguards the free exchange of ideas in higher education and has long been recognized by American academic professional organizations and universities as the vehicle for new discoveries, ideas, and innovations. Just as laws like Tennessee's Public Chapters 493 and 744 have spurred questions and conversations about K-12 classroom instruction and materials, laws like Tennessee's Public Chapter 818 may have a similar effect on academic freedom in public higher education. For example, Public Chapter 818 says that the law "shall not be interpreted to…infringe on the rights of academic freedom of faculty in public institutions of higher education," while also stating that the law applies to "trainings," which are defined as "seminars, workshops, trainings, and orientations." Many college courses are called "seminars" and "workshops."
According to Shaw, higher education faculty, like K-12 educators, should also request clarification from people overseeing compliance. "Put the burden back on the people who are enacting, implementing, and enforcing the law," Shaw said. "Because the very first question is, 'Can it be done,' before we get into, 'Should it be done?' If it can't be done, then it doesn't work."
A public trust and a common good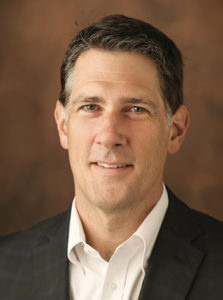 As policymakers and the public share an increased interest in academic freedom, they may be equally curious to learn about the earliest history that codified the concept. According to Christopher Loss, associate professor of public policy and higher education, challenges to professorial autonomy and self-governance arose in America during the late 19th century, when universities began to create knowledge, not just preserve it, and when professors sought to strike a balance between scholarly research and social action. Ever since then, these challenges have persisted, with certain periods of history seeing increased pressures on academic freedom, including in recent history.
In 1915, as an initial effort to safeguard the self-regulatory function of the professoriate, Edwin R.A. Seligman, Arthur O. Lovejoy, and John Dewey established the American Association of University Professors and led the effort to codify the idea of academic freedom and academic tenure. The AAUP defined academic freedom as the professor's freedom to research, teach, and engage in extramural utterances and actions. This freedom was necessary for universities to perform their duties as public trusts. Faculty members' research was intended to advance knowledge and enrich the public sphere, so, the AAUP argued, they should not feel beholden to university leaders who may seek to employ "the power of dismissal to gratify their private antipathies and resentments."
"The upshot of the AAUP's work was that it set in place definitions and ideas around academic freedom that identified it, not just as a civil right or a job perk, but an idea grounded in the larger purpose of higher education and the conditions that were required for the university to do its work as a public trust," Loss said. "And so, the AAUP focused on the scholar's profession and the freedom of the scholar to pursue their research according to the standards of their professional training."
In 1940, the AAUP coordinated a restatement of the 1915 principles with the Association of American Colleges (now the Association of American Colleges and Universities), which extended the idea of the university from not only a public trust but a common good.
"It's important to keep in mind the idea of the university as a common good because it reveals the significant role of academic freedom and its relationship to our society and to our political and governing institutions, namely, that the case for academic freedom was predicated on the notion that the role of the university in training citizens and in producing research was indispensable to the common good and to the larger society. In fact, it was so indispensable that it required a level of autonomy to perform its larger purpose," Loss said.
In 1970, the AAUP and Association of American Colleges added interpretive comments as footnotes to the 1940 statement, partly to reflect legal developments regarding due process in the academic community. One of the AAUP's interpretive comments draws attention to the case, Keyishian v. Board of Regents, (1967), in which the Supreme Court of the United Sates identifies academic freedom as a right protected by the First Amendment: "Our nation is deeply committed to safeguarding academic freedom, which is of transcendent value to all of us and not merely to the teachers concerned. That freedom is therefore a special concern of the First Amendment, which does not tolerate laws that cast a pall of orthodoxy over the classroom."
Notably, the McCarthy Era occurred between the 1940 statement and the 1970 interpretive footnotes. During this period, several public institutions demanded signed statements from their staff, including professors, asserting that they were not involved in subversive groups. Lawsuits against these demands were reviewed by the Supreme Court, which began codifying the idea of constitutional academic freedom, protected in some cases by the First Amendment. Legal challenges to academic freedom have been adjudicated in nearly every decade since the initial post-McCarthy Era cases, including today.
The erosion of public trust
Beyond political and legal pressures on academic freedom, there are professional pressures as well, namely, a changing labor market for the professoriate that has led to a decline in tenure over the past 30 to 40 years. Undergirding these challenges is the erosion of public trust in higher education, which, according to Loss, is paramount to academic freedom and the capacity of universities to self-regulate.
"Historically, a university education has provided upward mobility and a pathway to the middle class, if not beyond," Loss said. "But in the past 20 years or so, that has not been the case at some institutions, especially for students of lower socioeconomic status, those who are first-generation college students, and who come from historically underrepresented groups. We also have a student debt crisis, and sixty percent of students graduate in six years, not four. These are all things that have contributed to the erosion of public trust."
Loss added that, although current research is indeterminate, some studies indicate that students have grown distrustful of the classroom environment as one where they can freely share their ideas, which could reflect possible institutional and peer censorship of students' academic freedom.
"Students need to feel as though, and need to know, they can share their ideas in the classroom," Loss said. "That is why the university exists, to share a diverse range of ideas, to engage in civil, respectful dialogue in the classroom and around campus, including unorthodox ideas from multiple angles and perspectives. That keeps us open to the possibility of learning something new, which is the purpose of the university and of academic freedom."
For its part, the university launched a new initiative, Dialogue Vanderbilt, in August, with a threefold goal of promoting constructive conversation across the university, conducting research on polarization and how to address it, and leading in broader efforts to restore civil discourse in society. The project encompasses several Vanderbilt initiatives related to free expression.
"Education equity for all students"
During the past two years, while simultaneously working on her master's degree in education policy at Peabody College, Meili Powell, MPP'23, has helped lead education policy discussions in Tennessee. Powell is advocacy and partnerships manager at The Education Trust – Tennessee, where she facilitates collaborations among education advocates, policymakers, teachers, students, and parents interested in education policy and the equitable education of historically underserved students in Tennessee.
Powell coordinates the Tennessee Alliance for Equity in Education, which includes about 80 organizations, and the Alliance's subsidiary, the Tennessee Coalition for Truth in Classrooms. The Coalition is comprised of students, education advocates, and community organization leaders who provide resources for educators and students to understand and protect their rights in the classroom and to protect access to "full and honest instruction," the Coalition's webpage says. The Coalition also holds know-your-rights events with the ACLU, tracks education legislation, discusses policy implications with legislators, and empowers K-12 and college students to speak in front of the Tennessee General Assembly, among other advocacy activities.
"We want teachers and students to know that they have rights. We are worried about laws creating a chilling effect in Tennessee classrooms. For example, when a social studies teacher needs to teach about slavery, the Civil Rights Movement, or the Holocaust, rather than leave them feeling like they can't talk about these important periods of history, we want to provide them with the resources and guidance to help them navigate these lessons in their classrooms," Powell said.
"Our coalition is really focused on protecting students and teachers and elevating concerns about burdens and unintended consequences for teachers, so we speak with our representatives, we write them letters, and sometimes we're able to get bills amended or dropped because of these important conversations," Powell said. "I'm grateful for our Coalition partners. It's heartening to know that none of us stands alone, and it's refreshing to see youth and parent involvement across different cities and regions throughout Tennessee. Working together, we can continue to improve education equity for all students."