Media Inquiries
Latest Stories
By Jenna Somers
Leaders of Vanderbilt Peabody College of education and human development traveled to Israel in June to further develop research collaborations and joint educational opportunities with Israeli academic and government partners and to present keynote addresses at academic conferences.
Camilla Benbow, Patricia and Rodes Hart Dean of Education and Human Development, and Ellen Goldring, vice dean and Patricia and Rodes Hart Professor of Educational Leadership and Policy, met with leaders of the Maimonides Fund, the Future Scientists Center, and the Ministry of Education, as well as academic colleagues at The Mofet Institute and Tel Aviv University. They explored a range of collaborative opportunities, including research-practice partnerships with the Ministry of Education, regional professional development and training for mid-career policy leaders and an academic training program with the Mofet Institute, and prospective partnerships with Tel Aviv University, where Goldring currently serves as a research advisor to the Research Alliance at the School of Education.
"Meeting with Israeli education leaders and colleagues was a wonderful opportunity to learn about our common interests and discuss potential collaborative research experiences between Peabody and Israeli institutions," Benbow said. "Across the globe, we all benefit when we work together to expand education and research opportunities beyond our borders."
"Israel and US policymakers face many similar education challenges that benefit from policy-relevant research; the opportunity to share research findings and consider how we can establish cooperative- and joint-education research projects for impact is the focus of our ongoing work together," Goldring said.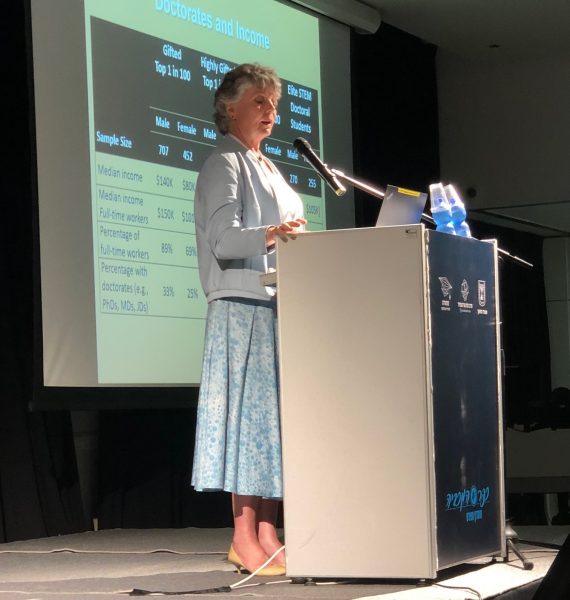 Benbow gave the keynote address at a conference targeting educational opportunities to meet the unique needs of Israel's gifted students. She discussed findings from the Study for Mathematically Precocious Youth, her 50-year longitudinal study on the life trajectories of about 5,000 people identified as intellectually gifted at age 13. The study provides insight into the unique needs and outstanding achievements of the intellectually gifted, the vast range of giftedness, and the importance of tailored academic programming for gifted children to strengthen their capacity to excel throughout their lives. The conference was organized by the Future Scientists Center, which was established by the Maimonides Fund, and the Israeli Education Ministry's Division for Gifted and Outstanding Students.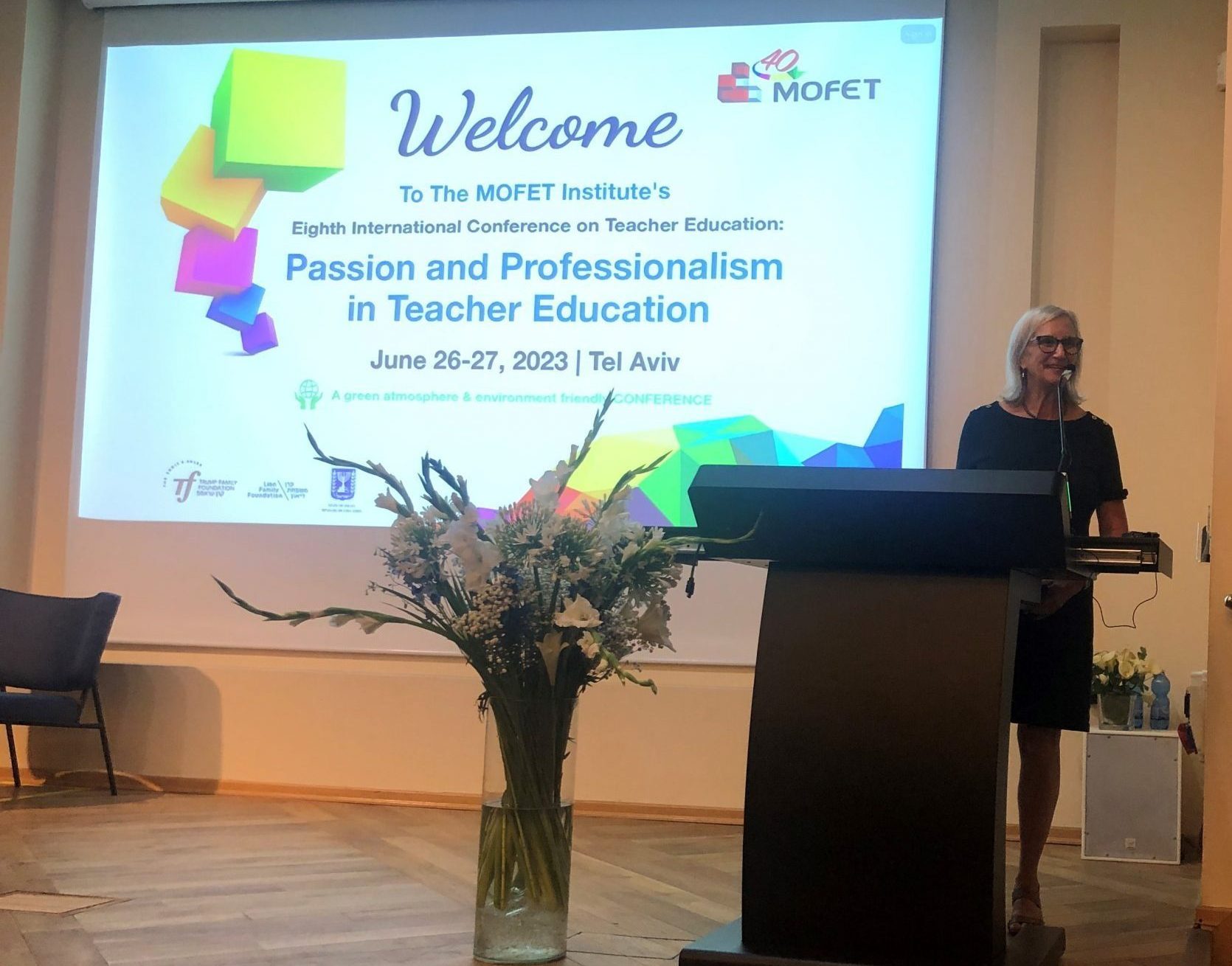 Goldring also gave the keynote address at the Mofet Institute's Eighth International Conference on Teacher Education: Passion and Professionalism in Teacher Education. She addressed the enduring concern of teacher shortages within the United States and around the world, including trends of teachers leaving their profession and fewer pre-service students becoming teachers, possible explanations for teacher shortages, innovative approaches for addressing shortages, and implications for career advancement and school leadership, specifically discussing principal pipelines.
According to Goldring, research has shown that schools with effective principals—leaders who can manage people, curriculum, the environment, and work well with parents—see higher rates of teacher retention. She advocates for education policy experts to think about innovative potential changes to the organization and leadership of schools that could possibly improve teacher recruitment and retention.