A university leadership committee has approved Discovery Vanderbilt investments into three faculty-initiated startups—HeroWear, IDBiologics and Virtuoso Surgical Inc.—as part of its mission from the offices of the chancellor and provost to boost innovation across the university.
"These three initial investments will fuel discovery and accelerate the translation of our research into real-world benefits," Chancellor Daniel Diermeier said. "I look forward to the innovations that will grow from these partnerships, and to future investments by the committee that are sure to push new ideas into the frontiers of discovery while underscoring our continued service to others and community." 
HeroWear received seed funding of $250,000, and IDBiologics and Virtuoso received seed and Series A funding of $500,000, respectively. The investments were provided by Discovery Vanderbilt, which is sponsored by the offices of the chancellor and provost and led by the Office of the Provost.  
"Funding groundbreaking faculty-led startups like HeroWear, IDBiologics and Virtuoso is central to the purpose of Discovery Vanderbilt and allows us to extend the impact of our research and innovation locally, nationally and globally," Provost and Vice Chancellor for Academic Affairs C. Cybele Raver said.    
HEROWEAR
HeroWear develops wearable assist devices, called exosuits, to alleviate back strain and injuries—especially for those who do heavy and repetitive lifting. Their exosuit was developed in the Center for Rehabilitation Engineering and Assistive Technology by Karl Zelik, associate professor of mechanical engineering, biomedical engineering and physical medicine and rehabilitation. HeroWear was established in 2019; Zelik serves as its chief scientific officer and co-founder.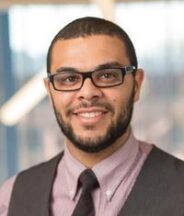 In April 2021, Zelik received a one-year, $1.2 million investment from the Army Futures Command's research lab, known as DEVCOM, and the Civil-Military Innovation Institute Inc. The funding supported the Army's Pathfinder program, a collaboration between Vanderbilt and soldiers of the 101st Airborne Division to develop the Soldier Assistive Bionic Exosuit for Resupply, or SABER, a first-of-its-kind exosuit that supports soldiers participating in sustainment and logistics operations. SABER is being prepared for manufacturing and commercialization by HeroWear and for field use by the Army. This month, HeroWear introduced its newest commercially available version of its back-assist exosuit.  
IDBiologics
IDBiologics develops human monoclonal antibodies for the treatment and prevention of major infectious diseases, including SARS-CoV-2, influenza, respiratory syncytial and Zika viruses. These mAb medicines can outperform vaccines in protecting vulnerable populations—the elderly, infants or immunocompromised—from HIV or cancer. The company was founded in 2017 by James Crowe, director of the Vanderbilt Vaccine Center, professor of pediatrics and pathology, microbiology and immunology and Ann Scott Carell Chair.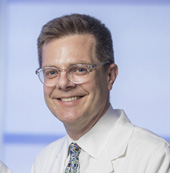 Crowe's academic research that served as the foundation for IDBiologics was initiated in response to the threat of global pandemics stemming from the 2014–16 West Africa Ebola crisis. In May 2020, mAbs discovered in the Crowe lab were licensed to IDBiologics for evaluation, potential licensing and clinical development as novel medicines that could treat COVID-19 or prevent infection from the SARS-CoV-2 virus.  
Today, IDBiologics maintains close relationship with Crowe through a sponsored research agreement and multiple joint R&D grants on select mAb programs. The research has been supported by grant funding from the National Institutes of Health, Defense Advanced Research Projects Agency of the U.S. Department of Defense and the Dolly Parton COVID-19 Research Fund at Vanderbilt. 
VIRTUOSO
Virtuoso developed a robotic surgery system that enables physicians to overcome the limitations of traditional endoscopes. Its flagship product is a minuscule robot with the potential to revolutionize surgical procedures treating prostate cancer, which affects one in nine men in the U.S. The robot was developed at the Vanderbilt Institute for Surgery and Engineering by Robert Webster, Richard A. Schroeder Professor of Mechanical Engineering and associate professor of medicine and urology, and Duke Herrell, director of robotics at VUMC and professor of urology, biomedical and mechanical engineering.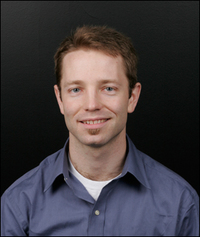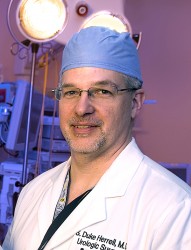 The company was founded in 2016, and the first prototype became operational in 2018. Herrell serves as Virtuoso chief executive officer, and Webster is chief technology officer. School of Engineering alum Richard Hendrick, PhD'17, is chief operating officer. Virtuoso also has received research funds from federal and statewide sources, including Small Business Innovation Research and Small Business Technology Transfer programs and LaunchTN. Virtuoso anticipates verification and validation testing to start this year. 
FUTURE INVESTMENTS
A university leadership committee led by Vice Chancellor for Finance, Information Technology and Chief Financial Officer Brett Sweet, Vice Provost for Research and Innovation Padma Raghavan and VUMC Chief Scientific and Strategy Officer and Executive Vice President for Research Jennifer A. Pietenpol is charged with reviewing and approving these investments.  
Startups were proffered to the committee by leadership within the Center for Technology Transfer and Commercialization and the Wond'ry. They constitute the first wave of what the university intends to be continued support of Vanderbilt-initiated startups.   
"Supporting research commercialization for ventures developed at Vanderbilt and VUMC is among our highest priorities as a world-class research institution," Sweet said. "We are actively supporting Vanderbilt and VUMC faculty, students and affiliates in bringing their ideas from the lab into the world. It is a tremendous honor to support these founders' journeys and to see the innovative solutions developed by our Vanderbilt community." 
Unique to this specific initiative within Discovery Vanderbilt, a groundbreaking initiative to bolster innovative research and education at Vanderbilt, these and future investments in Vanderbilt-initiated startups are inclusive of VUMC faculty as well as students, alumni and community members participating in Wond'ry programming.