By Jenna Somers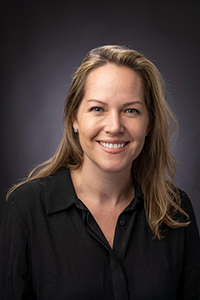 New research published in the American Journal of Psychiatry provides the most rigorous and comprehensive evidence to date that children exposed to severe psychosocial deprivation at a young age benefit substantially in cognitive and physical outcomes when they receive enriching family-based care. Senior author Kathryn Humphreys spoke today at the annual conference of the American Psychiatric Association about the research findings.
"By examining intervention outcomes across cognitive, physical, neural, and mental health domains from toddlerhood to late adolescence, we can say with great confidence that the intervention has broad-scale and long-lasting effects on child outcomes," Humphreys said. Humphreys is associate professor of psychology and human development at Vanderbilt University's Peabody College of education and human development.
The study analyzed nearly two decades of data from the Bucharest Early Intervention Project and found that the positive effects of family-based foster care on children's recovery from early severe psychosocial deprivation remained stable throughout their development into adolescence and that foster care most influenced IQ and disorders of attachment/social relatedness. The positive effect on IQ is notable since "the foster care intervention was not specifically designed to improve cognitive functioning, but rather to improve caregiver-child relationships," the authors write. Another study on the young adult outcomes from the BEIP led by Humphreys discusses the intervention's effect on IQ, and was published by the Proceedings of the National Academy of Sciences in 2022.
The BEIP is the only randomized controlled trial of foster care as an alternative to institutional care (e.g. orphanages). Initiated in 2001, the BEIP includes researchers from Tulane University, the University of Maryland, Boston Children's Hospital, Harvard University, Bucharest University, Vanderbilt University, and the University of North Carolina at Chapel Hill.
The researchers synthesized data from nearly 20 years of assessments and analyzed more than 7,000 observations of 136 abandoned Romanian children who entered the study ages 6-31 months. Half the children were randomly placed into high-quality family-based foster care and half remained in institutional care settings. The researchers assessed the children at ages 30, 42, and 54 months, and 8, 12, and 16-18 years, measuring, at these different timepoints, cognitive function, physical growth, brain electrical activity, and psychopathology. While the children in the foster care intervention experienced positive effects on these domains across their development, the magnitude of the effects differed based on the domains, the age at which they were placed with a family, and whether they remained with that family through adolescence. Children whose care was not disrupted by changes in placement saw the greatest benefit to their cognitive and physical well-being, and the benefits were largest when assessed in adolescence.
This research, as well as the BEIP's model of high-quality family-based foster care, could inform future policy directions of state-run children's services. "The model of foster care used in the BEIP encouraged foster parents to make a psychological commitment to the child, and thus differs from the model currently used in the United States, which emphasizes only instrumental care needs," the authors write. "The BEIP also included regular support from trained social workers and U.S.-based psychologists to help foster parents meet the needs of children vulnerable to developmental and socioemotional difficulties."
Furthermore, the authors write "that providing high-quality and stable family-based care, which includes biological, foster, or adoptive families, is critical to children's well-being and, in turn, the well-being of society."
Humphreys' collaborators on the study were Lucy S. King, Ph.D., Katherine L. Guyon-Harris, Ph.D., Emilio A. Valadez, Ph.D., Anca Radulescu, Ph.D., Nathan A. Fox, Ph.D., Charles A. Nelson, Ph.D., and Charles H. Zeanah, M.D.