Stories by Amy Wolf

Whether they are U.S. students studying abroad or international students representing some 70 countries on the Vanderbilt campus, Class of 2023 undergraduate, graduate and professional students are making an impact worldwide.  
Meet some members of the Class of 2023 who bring a unique global perspective to the Vanderbilt community.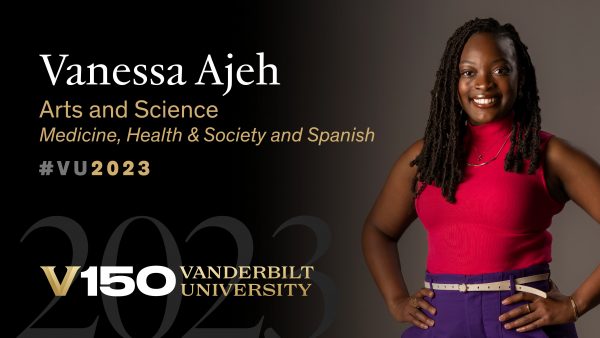 The day Vanessa Ajeh was born in a Nigerian hospital, she and her mother almost died because of the hospital's lack of advanced medical resources and training for its staff.
That terrifying start to her life is the touchstone propelling Ajeh, a medicine, health and society and Spanish double major, to be a changemaker in her community and to pursue a career in neonatal medicine.
"Holding that experience, I've always felt attached to the opportunity to be able to give mothers, babies and families a second chance when they think that they don't have one," she said.
Read more of Vanessa's story here>> Class of 2023: Life-shaping experience inspires Nigeria native Vanessa Ajeh to pursue neonatal medicine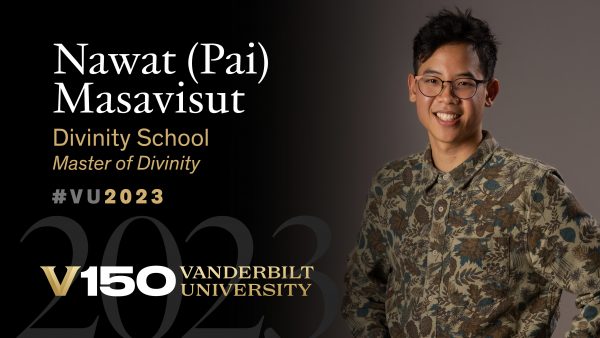 When one interacts with master of divinity student Nawat "Pai" Masavisut, it's easy to be drawn in by his humble and joyful personality. Those traits are even more evident as the Bangkok, Thailand, native tackles the challenging academic concentration of prison and carceral studies at Vanderbilt Divinity School. 
"I call it the in-justice system, and I came specifically for this program so that we can be people who explore what to do about the mass incarceration problem," Masavisut said. "I can read books and study about what's wrong with the system, but what is my role to help?"  
Read more of Pai's story here>> Class of 2023: Divinity student Pai Masavisut searches for alternatives to prison punishment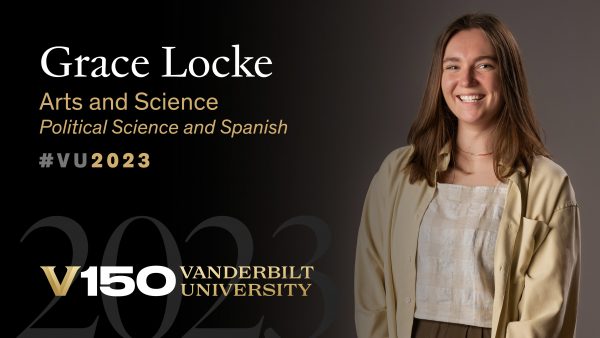 Grace Locke's desire to better understand the immigration system and people fleeing their homelands, along with her gift for multiple languages, has uniquely positioned the political science and Spanish double major to make an impact.
"Vanderbilt has given me so many opportunities to delve into my passions and find other people who are equally as motivated about languages and political issues, specifically immigration, as I am," she said.
Read more of Grace's story here>> Class of 2023: Grace Locke aims to help immigrants with compassion and communication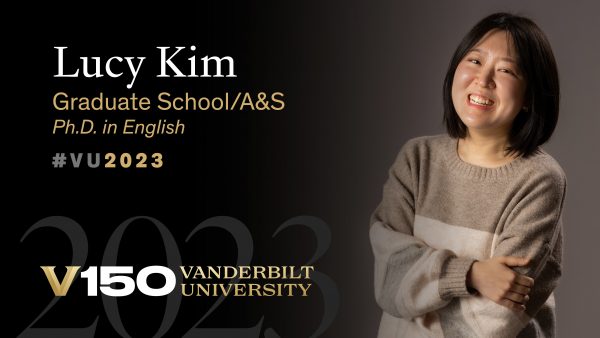 In the six years Lucy Kim has worked as a tutor and mentor in Vanderbilt's Writing Studio, the Ph.D. candidate in the Department of English has helped more than 400 undergraduate, graduate and professional students and held more than 800 sessions supporting people to express themselves with the written word.
To those impressive statistics, the South Korean native said calmly, "I've never really thought of my clients in terms of numbers or hours. Helping them is something that I do almost automatically because it's something that I cherish."
Read more of Lucy's story here>> Class of 2023: Writing Studio mentor Lucy Kim helps students find their voice
See the Vanderbilt Commencement webpage for the latest information about celebrations for the Class of 2023.
Join in the celebration on social media with #VU2023.