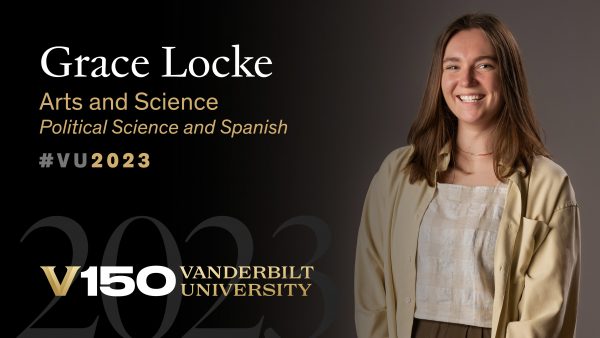 By Amy Wolf
Grace Locke's desire to better understand the immigration system and people fleeing their homelands, along with her gift for multiple languages, has uniquely positioned the political science and Spanish double major to make an impact.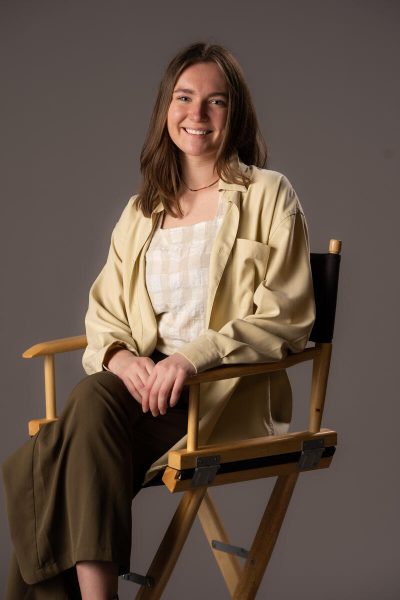 "Vanderbilt has given me so many opportunities to delve into my passions and find other people who are equally as motivated about languages and political issues, specifically immigration, as I am," she said.  
Locke is fluent in Spanish and is also advanced in Russian, which she began studying at her Virginia high school and continued on multiple levels at Vanderbilt, along with taking diverse political science classes. 
"I took an awesome class with Professor Jonathan Hiskey on migration through the Americas," she said. "I remember when I got a paper back that said, 'Your passion for this topic shows through in your writing.' That really made me feel validated that I was on the right track." 
Her skill in the Spanish language and dedication to studying and advancing Hispanic culture earned her the competitive Katharine B. Woodward Award by the Department of Spanish and Portuguese.
COMMUNICATION BRIDGE
Locke has used her language skills as a bridge to people of all ages who are moving to the Nashville area. Through the student-led Amigos Club, Locke tutored area students in English and math. She is also a translator for Tennessee Justice for Our Neighbors, which provides immigration legal services. 
"It's very intimidating coming here, speaking a different language, and leaving everything you've known behind," she said. "So when you meet someone who can speak your language and wants to help you, it's very validating for them in a situation where they feel very invalidated." 
Locke said she also benefits deeply from the interactions.  
"Being able to talk with people in their native languages and hear their stories has helped me to build relationships and put a face to all of the news stories and statistics that we hear about refugees and migrants," she said.
REFUGEES ABROAD
Locke studied abroad in Seville, Spain, her junior year, working on her Immersion Vanderbilt project, interning and teaching English language classes. Then the war in Ukraine created an opportunity for her to make a powerful impact. 
"There were a lot of Ukrainian refugees coming to settle in the north of Spain who don't speak Spanish, but many speak Russian," she said. "I speak Russian and Spanish, and I was able to do volunteer translation work to help with refugee settlement." 
Locke's skill set was ideal for this particular moment in history.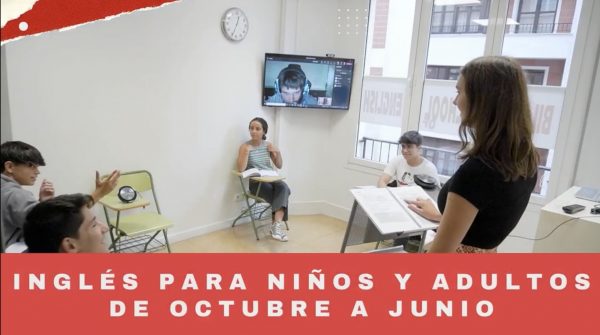 "I was teaching English as a second language during the day. Then at night I'd go to the consulate and do translations from Russian to Spanish and Spanish to Russian, sometimes Russian to English and English to Spanish," she said. "I was using everything that I've learned and what I really love doing, while also learning firsthand about complex migration issues." 
IMMERSION PROJECT IMPACT
Locke's time in Spain gave her an opportunity to do in-person interviews and research toward her Immersion Vanderbilt project. She compared and contrasted the removal of Confederate monuments in her hometown of Richmond, Virginia, and the excavation of mass graves in Seville, Spain.  
"I examined the idea of historical memory—how we remember or sometimes try not to remember history, and how political powers sometimes try to impact historical memory," she said. 
The project was inspired by a class Locke took with Spanish professor María Paz-Pintané, who became her immersion project mentor. Locke credits Paz-Pintané with having a tremendous impact on her overall Vanderbilt experience. 
"I'm so, so grateful that I took [Professor Paz-Pintane's] class during COVID. She's become a mentor to me, and I don't know what my Vanderbilt experience and what these four years would have looked like without her," Locke said. 
IMPORTANCE OF BEING BILINGUAL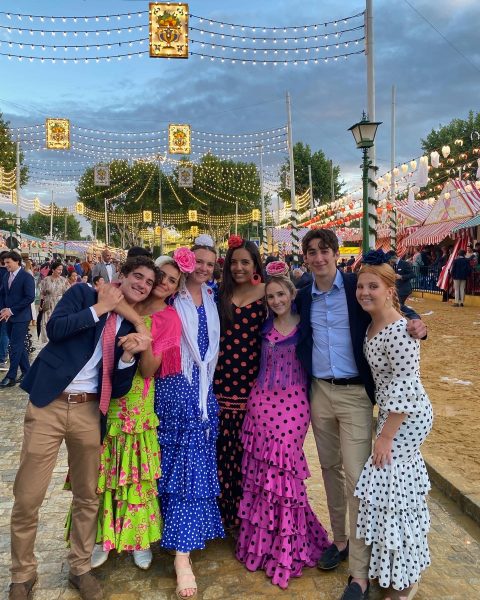 Locke is moving to Washington, D.C., after graduation to focus on immigration law. She hopes her experiences will inspire others to focus on learning languages. 
"I think it's not emphasized enough in the United States how important it is to be bilingual or multilingual. We kind of have this notion that everyone should speak English. But that's not the reality that I've experienced, and I'm so thankful I've been able to build relationships beyond English speakers," she said. 
THREE QUESTIONS…
WHY DID YOU CHOOSE VANDERBILT?
"I love the concept of collaboration over competition here. I've noticed it a lot in my political science and Spanish literature classes: Someone will have an idea, and 10 other hands will be raised to jump in. Then the whole class gets this energy, and everyone starts bouncing ideas off each other. No one's trying to shoot people down. It's always about building people up and building your ideas off of others. It's really something special, and I think it speaks volumes about the character of Vanderbilt." 
WHAT WILL YOU MISS ABOUT VANDERBILT?
"I think what I'll miss the most is being around so many people with different interests and passions. It's made me want to explore things that I had never thought about. Everyone at Vanderbilt has something unique about them that adds to this greater sense of what makes Vanderbilt a really interesting whole." 
VANDERBILT IS…
"Vanderbilt is passionate."