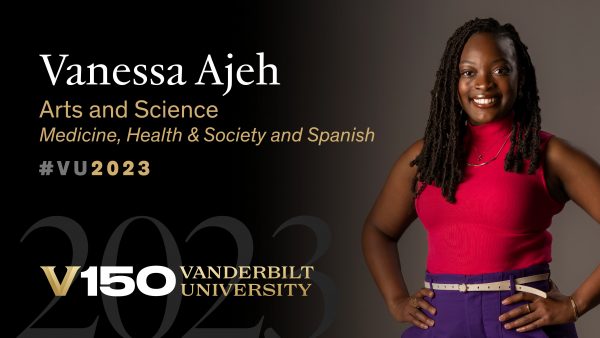 By Amy Wolf
The day Vanessa Ajeh was born in a Nigerian hospital, she and her mother almost died due to the hospital's lack of advanced medical resources and training for its staff.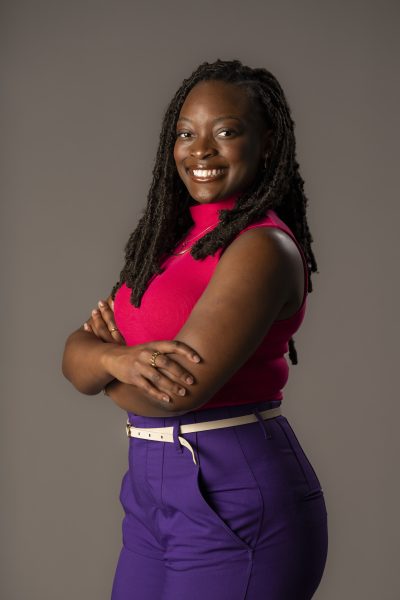 That terrifying start to her life is the touchstone propelling Ajeh, a medicine, health and society and Spanish double major, to be a changemaker in her community and pursue a future career in neonatal medicine.
"Holding that experience, I've always felt attached to the opportunity to be able to give mothers, babies and families a second chance when they think that they don't have one," she said.
It inspired her parents to give her two middle names: the English one, Miracle, and the Igbo one, Ndidi Amaka, which translates to "patience is key"—words she has held closely to her heart as she handles life's challenges and prepares to be a doctor.
"With my own identity as a Black woman and as a Black African woman, I want to be able to make those mothers and children feel comfortable because of the disparities in success rates when it comes to child labor and delivery," she said.
CONNECTING THROUGH LANGUAGE
Ajeh and her family moved around the U.S. a lot during her childhood, which exposed her to a variety of cultures and languages. The interactions sparked her desire to learn the Spanish and Arabic languages so she can better form personal connections with future patients.
"Learning languages and the diverse classes in medicine, health and society represent my internal values of putting people first and learning about all the issues that actually arise within health care when it comes to race or different identity-based issues," Ajeh said.
EMBRACING HER CULTURE
Though her life at home was rich in Nigerian culture, Ajeh said her adolescence was spent interacting with classmates at her predominantly white high school, so she often minimized her Nigerian heritage—until she came to Vanderbilt.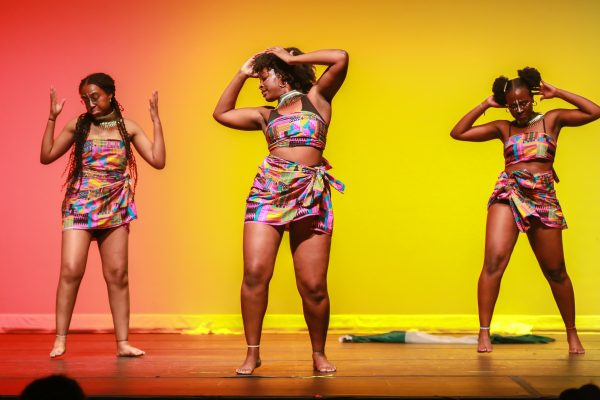 "It started with Harambee, which is an African cultural showcase that happens every year at Vanderbilt with traditional African dances, traditional food and clothing. It all reminded me that I'm very proud of my heritage," she said.
That enthusiasm evolved to Ajeh leading Vanderbilt's African Student Union.
"As president of the African Student Union, I have been trying to foster unity because Africa is a continent with 54 countries, so it's really difficult to make everybody feel represented and make everyone feel like this is an org that they can belong to and relate to. This year I've been trying to foster community connections with a fun atmosphere," she said.
Ajeh also found a special mentor at Vanderbilt University Medical Center who is helping her embrace her culture and future career.
"I'm shadowing someone who has the exact same identity and goals as me, a Nigerian woman in neonatal care," she said. "Dr. Uchenna Anani inspires me and helps me realize that even though the path to medicine is very rigorous and sometimes demoralizing, I can do it because she did it."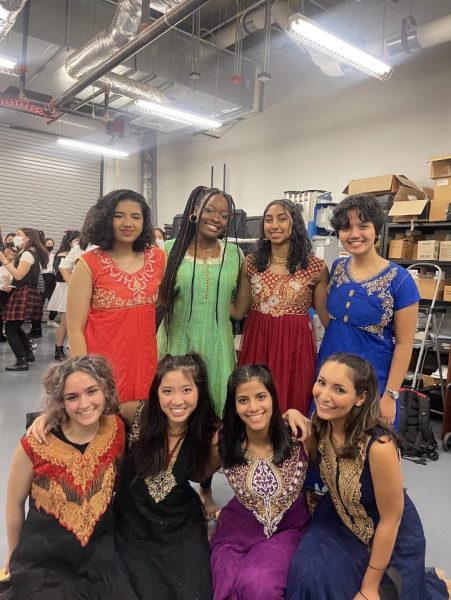 Ajeh is also a leader in the Minority Association of Pre-Med Students and the Multicultural Leadership Council.
"Being able to go to a school like Vanderbilt where there are so many diverse students and people from all around the world, not even just the country, I realize that my passion extends beyond just learning languages, but also learning other cultures," she said.
"UNAPOLOGETICALLY ME"
Ajeh's campus community introduced her to spoken word and helped her to express herself through poetry.
"I've been able to develop words and language as a tool of sharing how I feel and sharing how I think. I'm also able to appreciate that everyone, especially at Vanderbilt, has their own way of showing their passion and their intelligence. And I feel like me developing my poetry has been my opportunity to do that as well," she said.
Ajeh is proud of who she is and the woman she is becoming.
"I love who I am today because I think that I have never lost sight of who I want to be and how I want to impact people around me. I think that I'm unapologetically me," she said.
"Even if there are parts of me that might not be as generally accepted, I accept them and love them. And that confidence bleeds into other aspects of my life when it comes to being able to have an idea or a goal, and I appreciate the little aspects of my personality that are unique to me."
FAMILY SACRIFICE
Ajeh credits her mother for making the sacrifice to leave her extended family in Nigeria to help her children.
"My mother was born and raised in Nigeria, so coming here as an adult was both a cultural and financial burden," Ajeh said. "I think for her to see that her efforts are paying off is very rewarding for her. I know she's very proud of me because she tells me that all the time."
THREE QUESTIONS …
HOW HAVE YOU EVOLVED DURING YOUR TIME AT VANDERBILT?
"I feel as though I've evolved in a way that's very personal. I feel like I've gained a lot more confidence in what I want to do and in the impact that I want to have with my life and within other lives as well. I've found the passion."
HOW WILL YOUR INTERACTIONS AT VANDERBILT HELP YOU?
"I think it'll help me really nurture the values of group work and being able to collaborate with people who are very different from me and who may not have the same upbringing or the same values as me, but me being able to appreciate where they come from and why they think the way they do."
SEND-OFF WORDS FOR THE VANDERBILT COMMUNITY?
"I would say embrace the ebbs and flows of the human experience, because where you end up is exactly where you're supposed to be."