Media Inquiries
Latest Stories
Carolyn Heinrich was recently elected as a member of the National Academy of Social Insurance. The academy works to increase public knowledge about the contributions of social insurance programs to economic security, including programs such as Social Security, Medicare, Medicaid, Workers' Compensation, and Unemployment Insurance, as well as broader social insurance policy topics, including paid leave, private employee benefits, long-term services, and other social assistance programs.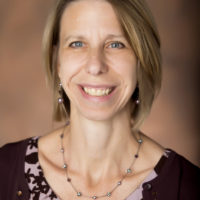 Heinrich is Patricia and Rodes Hart Professor of Public Policy and Education and University Distinguished Professor of Leadership, Policy, and Organizations at Vanderbilt University's Peabody College of education and human development. She is among 51 newly elected experts to the academy, and she looks forward to contributing to its mission by promoting solutions to the economic challenges facing families across the country.
"Social insurance programs are foundational to a society that values maximizing human and economic potential. I am looking forward to continuing to contribute through my research to ensuring that our social insurance programs are designed and implemented to be as effective as possible," Heinrich said.
Heinrich's research focuses on education, social welfare policy, workforce development, program evaluation, and public and performance management. She regularly collaborates with federal, state, and local governments to strengthen social policies and programs, as well as nongovernmental organizations, such as the World Bank and UNICEF, to improve economic and social programs in middle-income and developing countries.
Heinrich has received numerous accolades throughout her career. She is a fellow of the American Educational Research Association and a recipient of the association's 2020 Palmer O. Johnson Memorial Award for best article. She also won the 2013 Best of UNICEF Research Award for The South African Child Support Grant Impact Assessment, as well as the 2010 Beryl Radin Award for best article in the Journal of Public Administration Research and Theory. In 2004, she won the David N. Kershaw Award for distinguished contributions to the field of public policy.
Among other notable honors, Heinrich served as president of the Association for Public Policy Analysis and Management (2016-2017) and president of the Public Management Research Association (2011-2013). She was elected to membership in the National Academy of Public Administration in 2010.