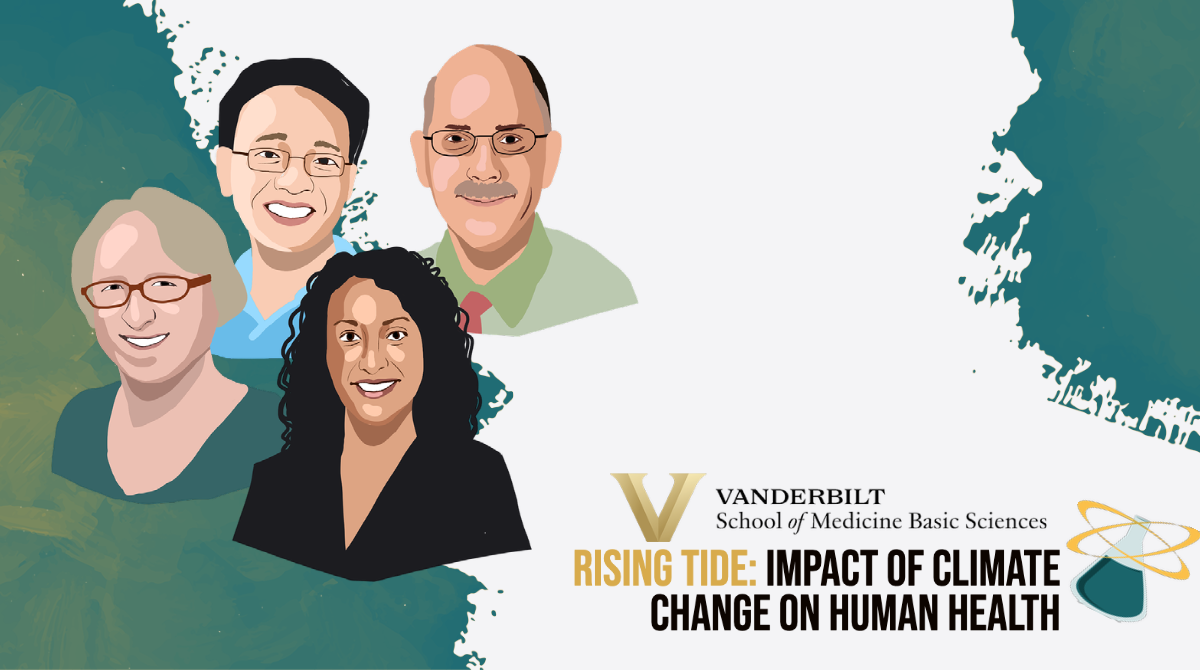 The impacts of climate change are felt throughout the world in a variety of ways. Increasing air pollution, diminishing water quality and more frequent extreme weather events are but a few examples. Such climate-related changes are complex and can negatively affect human health, leading to increases in cardiovascular disease, asthma, allergies and other issues. So, how does climate change affect human health? How are animals and ecosystems similarly influenced, and how are these impacts interconnected? What can we do in our individual lives to address these issues? And how is biomedical research working to limit the impacts of climate change on health?
Join Charles Sanders, associate dean for research and professor of biochemistry, as he delves into these questions and more during the next Lab-to-Table Conversation from the Vanderbilt University School of Medicine Basic Sciences.
The event will be on Dec. 20, from noon to 1 p.m. CT,  and will feature the following panelists:
Dr. Eva R. Parker – assistant professor of dermatology at Vanderbilt University School of Medicine, expert in medical, inpatient and cosmetic dermatology, with interests in the intersection of climate change and global health
Manuel Ascano Jr.  – associate professor of biochemistry and pathology, microbiology and immunology, expert on RNA and RNA-binding proteins
Louise Rollins-Smith – professor of pathology, microbiology and immunology, expert on eco-immunology, with a specialty in host and pathogen interactions
The event is free, virtual and open to the public. Registration is required.