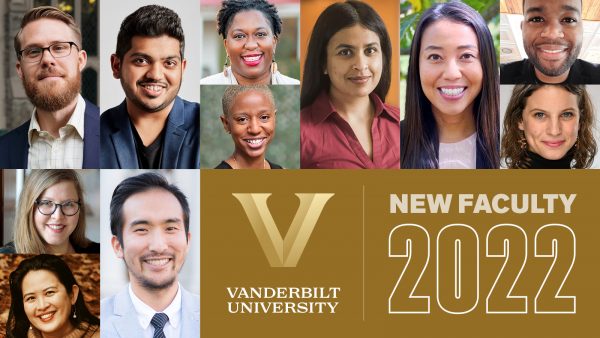 by Amy Wolf

The heart of discovery and research involves problem-solving, innovation and answering challenging questions. The academic work being done by Vanderbilt faculty in the classroom, lab and out in the field helps create solutions to real-world challenges.
The university welcomes 74 new faculty across its nine Provost-reporting schools and colleges for the 2022–23 academic year. Many of these new faculty share the work they are doing to tackle current challenges.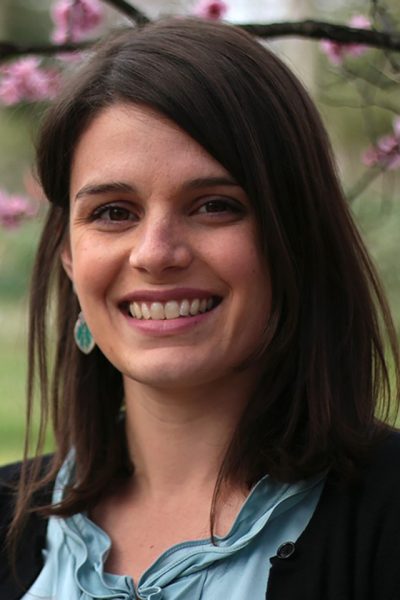 Ari Caramanica, assistant professor of anthropology
Challenge: Using archaeology and anthropology to address climate change
Caramanica investigates how resilient farming systems emerge and adapt to climate change and natural disasters. Her fieldwork takes place on the north coast of Peru, where she studies ancient irrigation in arid farming zones. This fall she is teaching anthropology courses on food in the ancient world and on climate change, collapse and sustainability throughout history.
"Archaeology requires that we find creative new ways of understanding our world. Today and in the past, the north coast of Peru is one of the driest places on earth. In many ways, the region is a preview of what more and more of the planet will experience as the globe continues to warm," she said. "Through archaeology, we can recover the sustainable practices, risk management strategies and tools of resilience that have already been tested over thousands of years—we can actually ask and answer, 'How did ancient agricultural societies survive our climate future?'"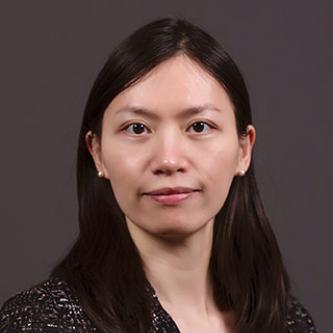 Dan Lin, professor of computer science
Challenge: Security and data privacy for technology using artificial intelligence and machine learning
Lin's research focuses on creating privacy protection in online domains such as cloud computing, mobile applications, social media platforms and autonomous vehicles. Her most recent research involves designing defensive mechanisms for artificial intelligence to prevent machine-learning attacks. Her research has been supported by federal funding from the National Science Foundation, National Security Agency and the Department of Energy.
She is teaching an undergraduate database systems course and is developing a new graduate-level course on AI safety and fairness.
"Social networking has become almost an integral part of our daily life. Autonomous vehicles that leverage AI algorithms are fascinating for our future. I am very interested in these cutting-edge technologies and aim to help secure the new systems and protect users' privacy," Lin said. "I hope my work can benefit the larger society."
Ashmeet Oberoi, associate professor of the practice, Department of Human and Organizational Development
Challenge: Building connection and understanding among young people in diverse communities
Oberoi's research focuses on understanding and creating environments that build and support intentional engagement among young people with different identities and backgrounds.
"Through my research, I plan to advance inquiry around the science and practice of positive youth development by examining which setting characteristics create critically conscious youth who challenge existing oppressive structures," she said. "My work allows me to translate research findings for practitioners and policymakers."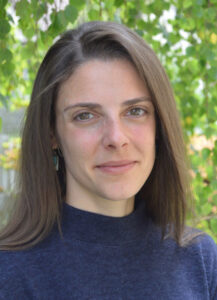 Francesca Procaccini, assistant professor of law
Challenge: First Amendment rights and constitutional political rights
Procaccini focuses her research and writing on federal courts and constitutional law, particularly First Amendment law. She also has researched modern applications of First Amendment law to digital and online political speech. She is teaching a course at the Law School on constitutional law and federal courts.
"We are experiencing a precarious moment of constitutional change, when the rule of law and democracy are under increased attack and legal institutions are showing severe structural defects," Procaccini said. "It is thus more important than ever to advance a constitutional vision that fosters true equality and liberation and to empower the next generation of lawyers to safeguard effective and ethical governance."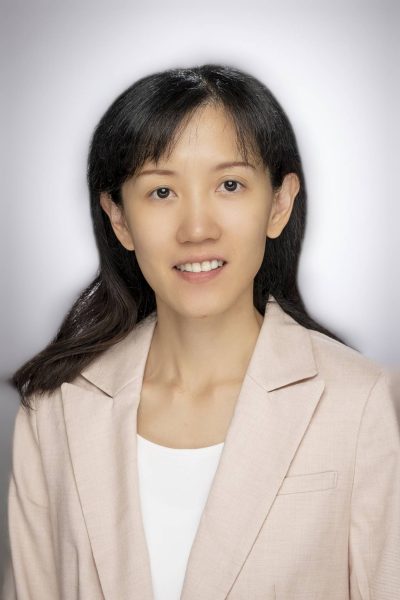 Han Su, Ph.D., RN, assistant professor of nursing
Challenge: Helping improve intensive care survivors' quality of life so they can return to work
Su focuses her research on improving recovery after critical illness with a special emphasis on ICU survivors returning to work. She is an investigator with Vanderbilt's Center for Critical Illness, Brain Dysfunction and Survivorship.
"Unfortunately, 45 percent of previously employed ICU survivors became unemployed after critical illness, leading to a substantial emotional and financial burden for patients, families and society," Su said. "My career goal is to improve functional and employment outcomes of ICU survivors by developing, testing and implementing novel interventions, including those that enhance individuals' functional recovery and ability to manage symptoms."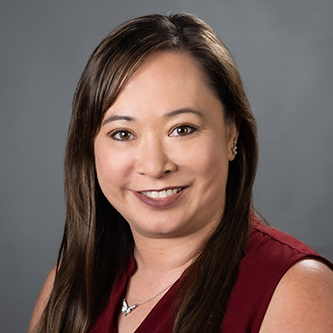 Pam Wisniewski, associate professor of computer science
Challenge: Creating human-centered computer interactions that help and protect adolescents
Wisniewski is an expert in the interplay among social media, computer privacy and online safety, especially for young people. She specializes in human-centered computing and human-computer interaction. These subfields of computer science critically examine the ethical and practical implications of technology, as well as inform the design of socio-technical systems that help people.
"Technology has become pervasive in every aspect of our daily lives and has the potential to both dramatically improve, but also harm, individuals and groups. Therefore, it is imperative to carefully design new technologies in a way that yields a net benefit to our society," she said.