By Amy Wolf
Vanderbilt University welcomes 74 new faculty across its nine Provost-reporting schools and colleges for the 2022–23 academic year. Here, some of the professors share what inspires them in their journey of learning, discovery, problem-solving and teaching.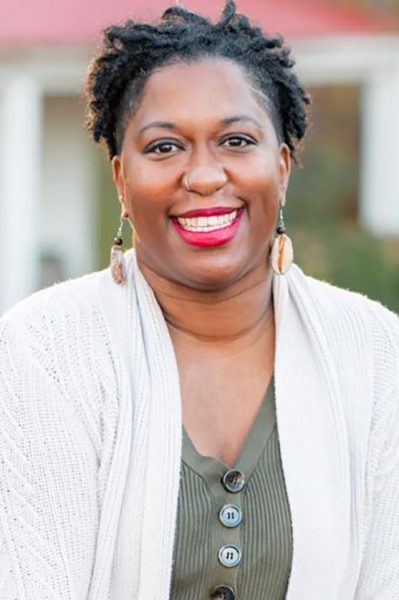 LaToya R. Anderson, senior lecturer, Department of Teaching and Learning
Peabody College of education and human development
Anderson comes to Vanderbilt after 15 years in Metro Nashville Public Schools. Along with teaching Secondary English Education Practicum and Recognizing and Responding to Diverse Learners, she is the new director of field immersion.
"I am passionate about coaching and developing teachers at all stages of experience. I am excited about nurturing partnerships among the university, community organizations and local schools," Anderson said. "I am also a Double 'Dore, and I believe in Vanderbilt's efforts to pursue equity and excellence in teaching and learning."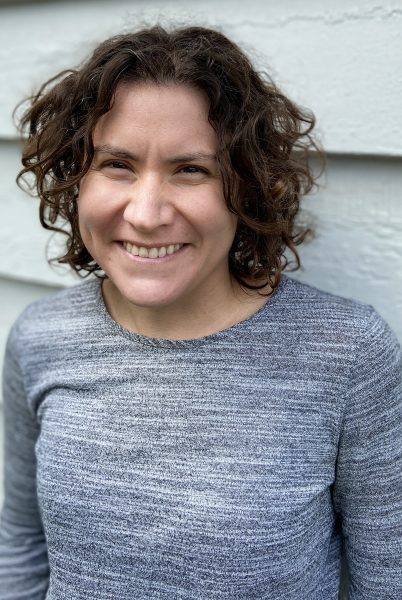 Julie Gamble, assistant professor of gender and sexuality studies
College of Arts and Science
Gamble studies the role of gender, infrastructure and urban mobility in cities in Latin America and the global South. She is teaching courses on gender, cities and Latinx urban environments.
"I am passionate about making cities livable for people by questioning how we can transform structures of gender, race and class in our urban environments. I am inspired to research and expose students to the best methods, theories and practices to improve the collective life and well-being of cities," Gamble said.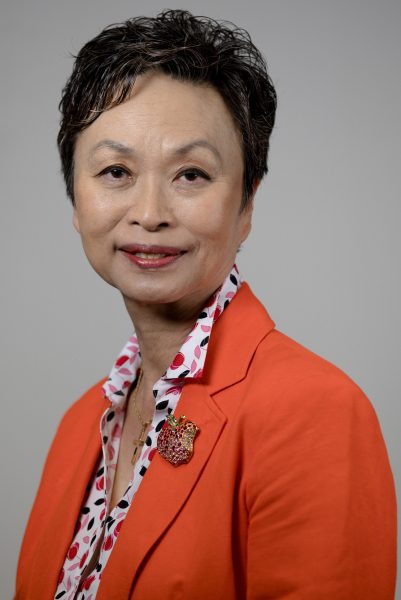 Eunjoo Mary Kim, Charles G. Finney Professor  and professor of homiletics
Vanderbilt Divinity School
Kim will teach preaching and worship courses such as Theologies of Preaching, Preaching in an Age of Globalization, Preaching and Spirituality, and Worship in Multicultural Contexts.
"I was inspired by a female preacher when I was a teenager, and the preaching courses I took during my M.Div. years excited me about the field of homiletics, which studies the theology and communication of the good news of God," Kim said.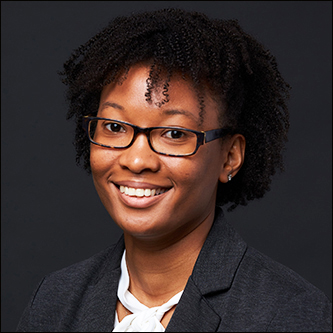 Andrea Locke, assistant professor of biomedical engineering and of chemistry
College of Arts and Science
The Locke Biosensing Lab specializes in developing affordable, portable and rapid point-of-care glucose management devices. Locke also will be teaching an undergraduate biomaterials course and an elective graduate course in optical methods.
"I have a passion for addressing clinical needs in low-resource settings, and the field of applied spectroscopy and biophotonics gives me a unique opportunity to design sensitive low-cost devices to address these needs," Locke said.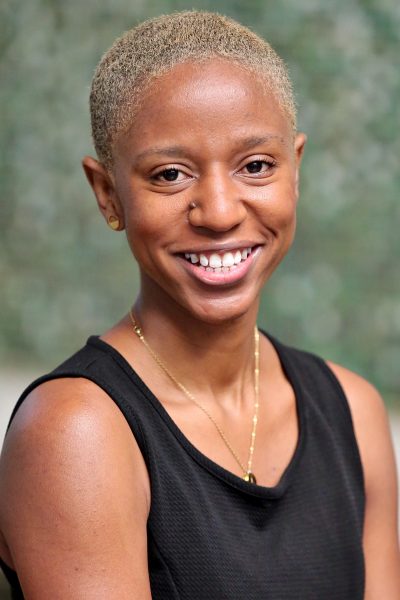 Kimberley McKinson, assistant professor of anthropology
College of Arts and Science
McKinson is a cultural anthropologist teaching undergraduate and graduate courses on the cultures and politics of the Caribbean, race and ethnicity, urban ethnography, and infrastructure.
"Today, as a Black feminist anthropologist, I stand on the shoulders of intellectuals such as Zora Neale Hurston. I continue to be excited to use the spyglass of anthropology to see and question the world around me and to apply anthropological knowledge in service of creating a more just world," McKinson said. "Likewise, I am eager to mentor students and develop courses that will create the classroom as an incubator of social change. I chose Vanderbilt as my intellectual home because it is the place for me to imagine anew the endless possibilities for my intellectual growth."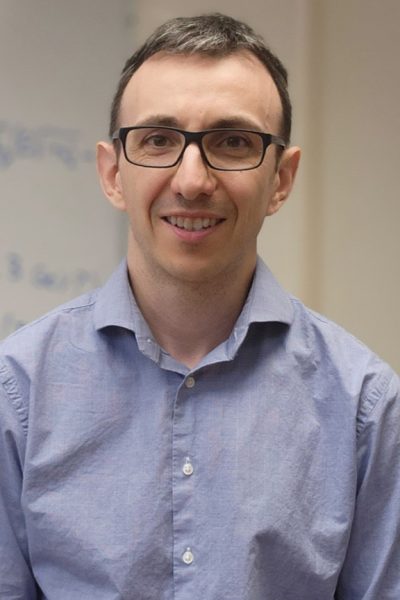 Jean-Francois Paquet, assistant professor of mathematics and of physics and astronomy
College of Arts and Science
Paquet studies quark-gluon plasma—a highly energized "soup" of elementary particles that make up the building blocks of matter—in an effort to understand the conditions of the universe microseconds after the Big Bang.
"I love that my work is at the intersection of so many thrilling fields of science. We are pushing the boundaries of knowledge of relativistic hydrodynamics and nuclear physics, with complex numerical simulations that make use of some of the world's most powerful supercomputers and the latest advances in data science and machine learning," Paquet said.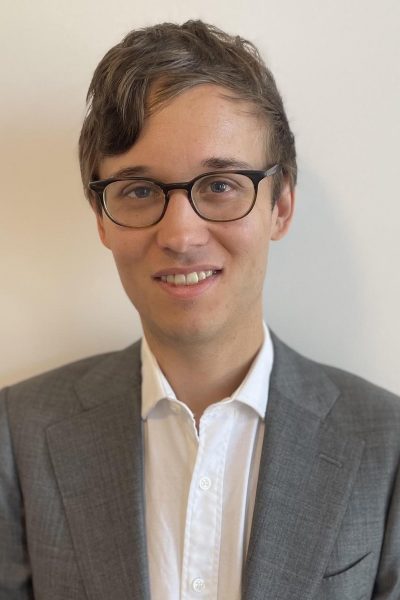 Alexander Schuppe, assistant professor of chemistry
College of Arts and Science
Schuppe's research focuses on utilizing electrochemistry and transition-metal catalysis to solve impactful problems related to human health. This year he teaches Synthetic Organic Chemistry and Interrogating Problems at the Interface of Organic and Medicinal Chemistry.
"I am inspired by organic chemistry because it affects almost every aspect of our lives, from the clothes we wear to the therapeutic molecules we take. However, many of the molecules that make up these necessary products can only be modified on the periphery. The primary objective of my research program is to revolutionize how chemists synthesize and modify libraries of biologically active molecules," Schuppe said.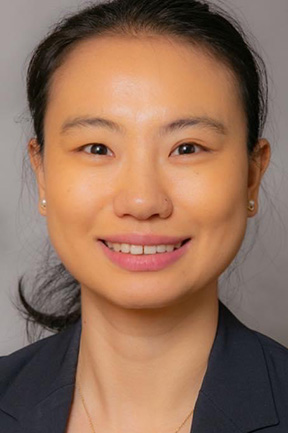 Rong Wang, assistant professor of human and organizational development
Peabody College of education and human development
Wang studies how to organize and manage partnerships and leverage the power of networks and collective intelligence to solve social issues. She is teaching a course in the Department of Human and Organizational Development about understanding organizations.
"I was trained to be a journalist and documentarian to capture rapid developments China was experiencing in the 2000s. What I learned through my short journalism career was that reporting and documenting social issues was never enough. It is more about taking action," Wang said. "After that awakening moment, I went back to school to be a scholar who focuses on understanding multilevel organizing phenomena. I am inspired by investigating how coordination at individual, community and organization levels works, and how to evaluate the overall effectiveness in solving social issues such as education inequality, health disparity and human rights violations."