By Amy Wolf

Vanderbilt is a community where innovative students with a strong vision and drive are championed and encouraged to pursue their passions and forge their own paths.
They're not doing it alone. Students with unique ideas and an entrepreneurial spirit are supported and challenged by a community of invested faculty, staff and peers to inspire, collaborate and break new ground.
Meet some members of the Class of 2022 whose strong vision and enterprising spirit propelled them to learn, explore and thrive.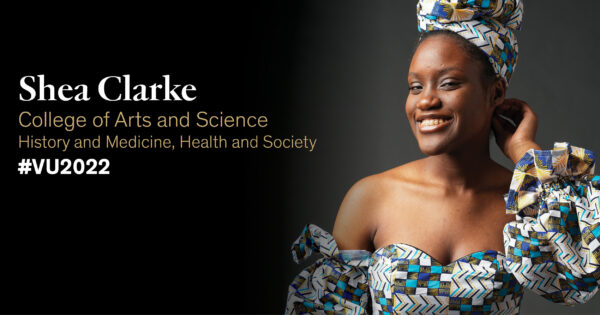 "Don't be afraid to talk about your ideas and try new things, no matter how silly they may sound or how impossible. It might sound like a fairy tale, but just go for it—and people here at Vanderbilt are going to support you," entrepreneur and fashion designer Shea Clarke said.
Read more of Shea's story here. >>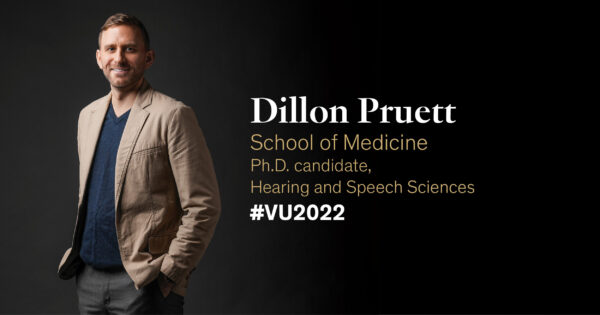 "Stuttering does not happen because someone is nervous. It's not caused by something a parent or child may've done. And it has nothing to do with intelligence," researcher Dillon Pruett said. "I feel uniquely positioned to do this work, and I hope my research dispels some of those myths."
Read more of Dillon's story here. >>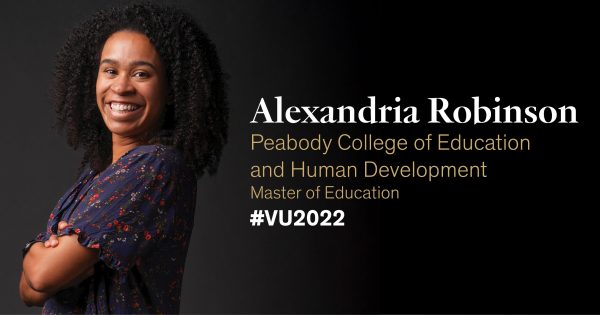 "When I think about why I want to be a teacher, it's because I know how exciting learning is to me, and I know how many doors that's opened for me. And the thought of being able to do that for other students is really what motivates me," teacher Allie Robinson said.
Read more of Allie's story here. >>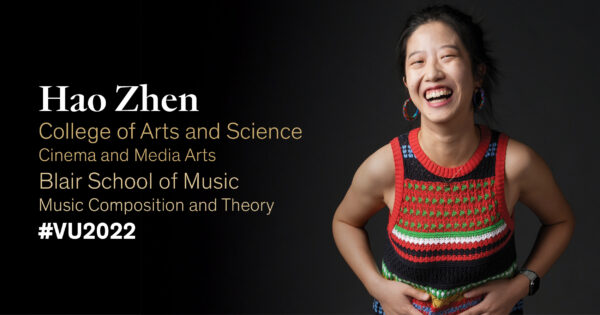 "I think one of the biggest realizations that came from Vanderbilt is that you can be proud of being special and you can have what seems like the strangest ideas in the world, and nobody will judge you on that. They'll help you," composer Hao Zhen said. "I am thankful to all of my Blair professors who are super open to new ideas and are willing to spend time with me."
Read more of Hao's story here. >>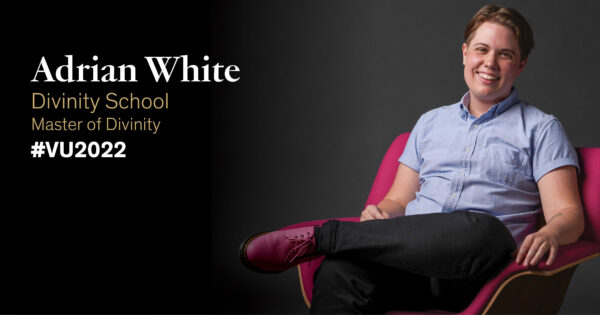 "I had had this idea of theological education on my mind and heart for a long time, but it always felt like it was not for people like me as a queer and transgender person," said Adrian White, who is being ordained as a Presbyterian minister. "I have been so just profoundly nourished here by a community of peers and faculty and staff who have equipped me to do the work of justice, to do the work of the gospel. And I know that that is the community that will go with me."
Read more of Adrian's story here. >>
Find the latest information on celebrations for the Class of 2022 on the Vanderbilt Commencement webpage.