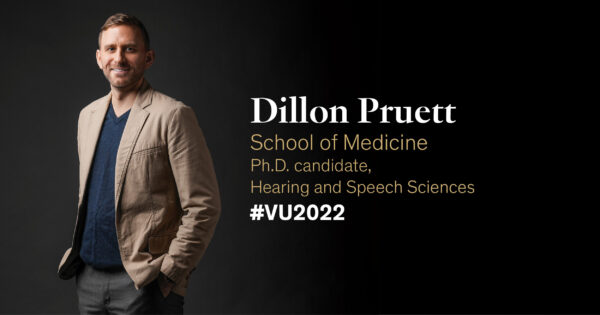 by Amy Wolf
Growing up, Dillon Pruett didn't know anyone who stuttered like he did, but he was well aware of how widely misunderstood the disorder was—by children and by adults. As he learned more about the science behind it, he became determined to dispel those misconceptions. Today the Ph.D. candidate in the Vanderbilt School of Medicine is conducting novel genetic research to provide a better understanding of stuttering with the goal of developing new therapies to treat it.
"Stuttering does not happen because someone is nervous. It's not caused by something a parent or child may have done. And it has nothing to do with intelligence," Pruett said. "I feel uniquely positioned to do this work, and I hope my research dispels some of those myths."
Pruett is working with the BioVU DNA databank at Vanderbilt University Medical Center to examine the genetic basis of stuttering, as well as how the disorder is characterized in electronic health records. Despite the surge in biomedical work over the last decade, Pruett said genetic research around stuttering is an area that receives significantly less attention.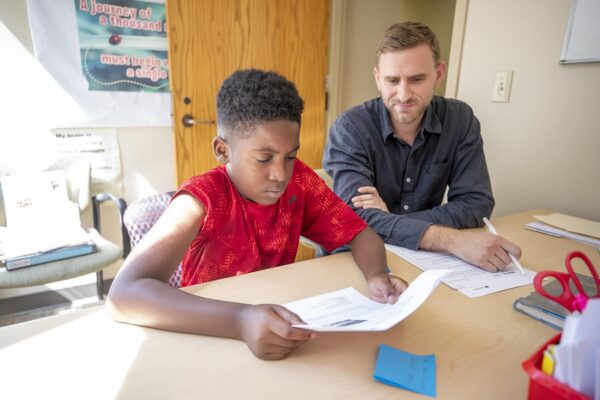 "That struck me as a missed opportunity in many ways because here we have a condition with good historical findings that runs in families," he said. "Using these biobank tools, we can look at thousands or hundreds of thousands of subjects in ways that we couldn't do before."
He credits his mentor, Robin Jones, assistant professor of hearing and speech sciences, as instrumental in guiding his work and ultimate collaboration with Piper Below, associate professor of medicine.
CAMP T.A.L.K.S.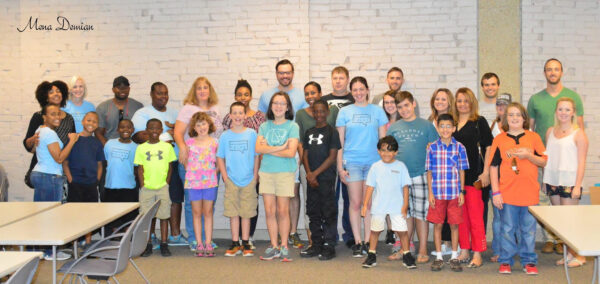 Pruett also has served as a tutor at the Vanderbilt Kennedy Center for Research on Human Development and as a volunteer at Camp T.A.L.K.S., a special summer camp for children who stutter.
"I really wish that I had a program like that when I was young because I grew up not knowing anybody else who stuttered until I came to Vanderbilt," said Pruett of the camp organized by the Vanderbilt Bill Wilkerson Center for Otolaryngology and Communication Sciences. "Camps like that remind me of why I do what I do and help show kids that you can be yourself and become whatever you want when you grow up."