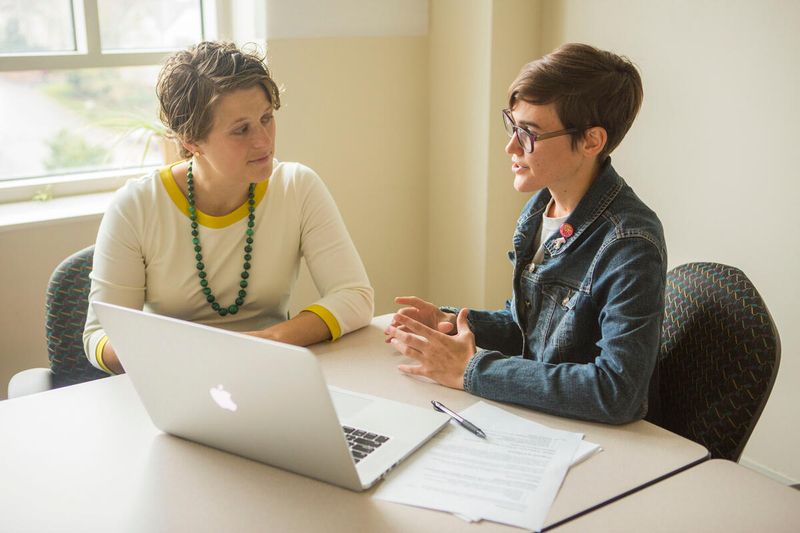 Vanderbilt researchers have co-authored a book that advocates the use of live-actor simulations to prepare student teachers for scenarios they may encounter in diverse classroom settings. 
Toward Anti-Oppressive Teaching: Designing and Using Simulated Encounters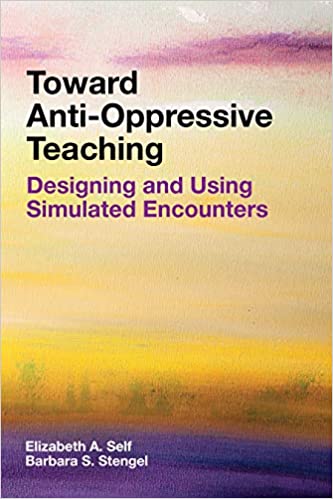 , published Dec. 1, 2020, by Harvard Education Press, was co-written by Elizabeth A. Self, assistant professor of the practice of teaching and learning, and Barbara S. Stengel, professor of the practice of education, emerita. The book details how carefully crafted encounters as part of a well-designed curriculum can build on traditional approaches to educating future teachers about culture, power and systems of oppression. 
The book is based on the authors' work with the SHIFT Project at Vanderbilt Peabody College of education and human development, a design-based research project that looks at the use of simulations to shift the pedagogical horizons of future teachers. The SHIFT Project focuses on the use of simulated encounters, within a cycle of instructional activities, to support preservice teachers in learning. 
Simulated encounters for teaching are a form of enactment in which preservice teachers interact with a live actor who plays the role of a student, parent or coworker. The encounters focus on common problems of practice in which cultural or linguistic diversity is important in identifying, exploring or solving the focal problem. Actors are trained using a standardized interaction protocol so that they portray the role in a similar way in each encounter. Each one-on-one interaction between teacher and actor is recorded and then uploaded to a secure server where the individual teacher and course instructor can view it. These individual encounters and the shared experience within a course can then be leveraged to support teachers' efforts in professional judgment and pedagogical responsibility. 
"The idea is similar to the type of education medical and nursing students receive when learning how to care for patients," Self said. "In the SHIFT Project, though, we use the encounters to let future teachers see what they still need to learn, which makes them more open and less defensive talking about where they are likely to go wrong when navigating moments of individual bias or institutional oppression."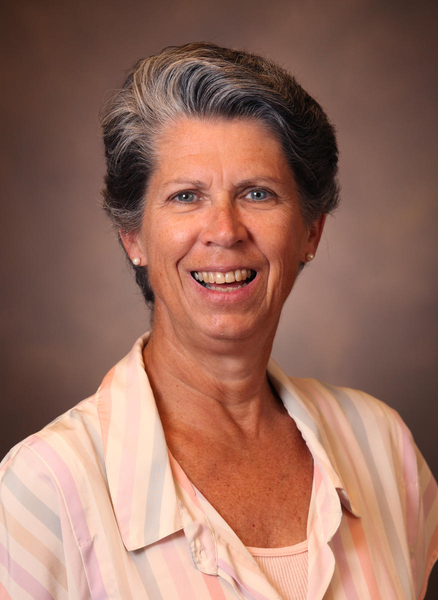 "This type of education provides a unique opportunity for students to practice real-life scenarios they're likely to encounter on the job," Stengel said. 
Ambitious in its scope, the book lays out the rationale and theory behind the use of this new approach and shows how teacher educators are using, adapting and designing simulations to fit the context of a teaching program. Self and Stengel include sample simulation materials and offer advice for addressing common logistical and programmatic challenges for adopting this new practice, including how to hire, train and care for actors. 
Though its use has been postponed due to COVID-19 protocols, Peabody recently constructed a simulation lab in the newly renovated 6 Magnolia Circle building. It includes a conference room, three encounter rooms and a technology hub, which can be used to manage the audio and video recording in the encounter rooms and allow instructors and others to observe the encounters as they happen. 
"These encounters and the way we use them in coursework help preservice teachers realize the role of systems of oppression in the everyday work of teaching," Self said.  
"Most importantly, though, this approach supports them in recognizing and responding to these kinds of moments as a teacher, where there is real opportunity for change, professional growth and stronger relationships with students, families and communities, especially those most harmed in the existing system."