Media Inquiries
Latest Stories
By Jane Sevier
Vanderbilt Peabody College of education and human development is offering a new master's degree program in Applied Behavior Analysis (ABA) for licensed special education teachers who want to practice ABA in educational settings or are specifically interested in training focused on school-based applications that integrate best ABA and special education practices.
Designed to prepare graduates to practice effectively in various settings, the program is housed in Peabody's top-ranked Department of Special Education. Through a carefully designed sequence of Association for Behavior Analysis International-verified courses, students will acquire knowledge and skills critical to practicing behavioral analysis. They will have a variety of opportunities to apply what they learn. For example, master's students collaborate on and assist with research projects led by world-class faculty in special education and applied behavior analysis.
ABA program faculty have years of experience designing and evaluating function-based interventions for challenging behaviors in individuals with disabilities. All faculty are board-certified behavior analysts.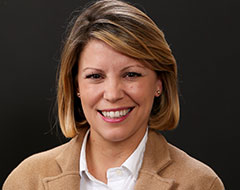 "Our program provides opportunities for high-quality supervised fieldwork, including a variety of activities such as classroom consultation and intensive intervention in school, clinic and home settings," said program director Johanna Staubitz, lecturer in special education. "Our combination of rigorous coursework and real-world application positions our graduates to make an immediate impact on the field and in the lives of the individuals they support."
Students also will network with others who share the goal of improving the lives of individuals with disabilities and their families through research-based practice. These networking opportunities enable students to join a supportive professional community, which facilitates continuing education and development.
The ABA program offers three areas of specialization: early childhood special education, high incidence disabilities (e.g., learning and behavioral disorders), or severe disabilities. Coursework, fieldwork, research and networking opportunities are tailored to students' chosen areas of emphasis. Students plan their program of study in consultation with their faculty adviser.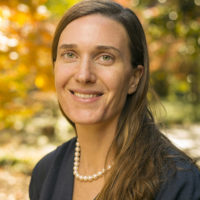 "Our goal is to prepare skilled and confident practitioners of behavior analysis in their areas of specialization and beyond," said program co-director Erin Barton, associate professor of special education.
There's a growing need for board-certified behavior analysts. According to the Behavior Analyst Certification Board, annual demand has grown each year since 2010, with job postings increasing by 80 percent from 2018 to 2019 alone.
The program requires 30 to 31 credit hours, at the conclusion of which students will have earned the master of education (M.Ed.). The first cohort will enter in fall 2021. For more information or to start an application, visit vu.edu/applied-behavior-analysis.