Media Inquiries
Latest Stories
Vanderbilt researchers—including Charles Sanders, associate dean for research and professor of biochemistry, and graduate student Justin Marinko—have illuminated the cause of Charcot-Marie-Tooth disease, putting them on the road to developing therapeutic approaches for the disease that affects one in 2,500 people.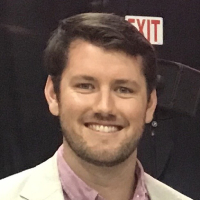 The discovery was published in the article "Direct Relationship Between Increased Expression and Mistrafficking of the Charcot-Marie-Tooth-Associated Protein PMP22" published in the Journal of Biological Chemistry on July 9. The significance and overall importance of the findings within the article earned it the rare distinction of "Editors' Pick." 
Charcot-Marie-Tooth disease is known to cause the peripheral nerves to stop working, causing loss of dexterity and the sense of touch in the hands and feet. Over two decades, Sanders has been studying a targeted approach to treat Charcot-Marie-Tooth disease and other neuropathies by looking at rarely examined proteins.  
The lab shutdown brought on by COVID-19 afforded Marinko time to more deeply analyze data previously collected in the lab. Marinko's work with this data showed that overproduction of the membrane protein PMP22 is too much of a good thing; it turns individual cells into traps.  
"During the safer-at-home period, we started to think about our large dataset and the layers within that data that could be analyzed in ways that we had not previously considered," said Marinko, who also is winner of the Anne Karpay Award. "A very positive outcome came as a result of having some time to think about the data more thoroughly." 
In healthy cells, there are two copies of the gene encoding PMP22, a protein that snakes through the lipid bilayer of the cell several times until it reaches the cell surface. Under disease conditions, a third copy adds more PMP22 to the cell in a way that overloads its pathway to the exterior of the cell, leading to most of the protein getting trapped within the cell—where it becomes toxic and disease-causing. This research is the first experimental evidence that definitively points to this mechanism as the cause of the most common form of Charcot-Marie-Tooth disease. A similar phenomenon likely occurs for other proteins in other disorders involving unregulated cell behavior, including some forms of cancer. 
The investigation is the outcome of a continuing collaboration between the Sanders Lab and that of Bruce Carter, professor of biochemistry and an associate director of the Vanderbilt Brain Institute. 
"Discovering this relatively new phenomenon was an important step and a highlight for our lab," said Sanders, also the Aileen M. Lange & Annie Mary Lyle Chair in Cardiovascular Research. "I am thrilled about the future of this work with our friends in the Carter Lab, translating our data and model cell line work to nervous system cells." 
The work was supported by NIH grants R01 NS095989 and R01 NS107456, NIH fellowship F31 NS113494 and NIH training grant T32 NS00749.