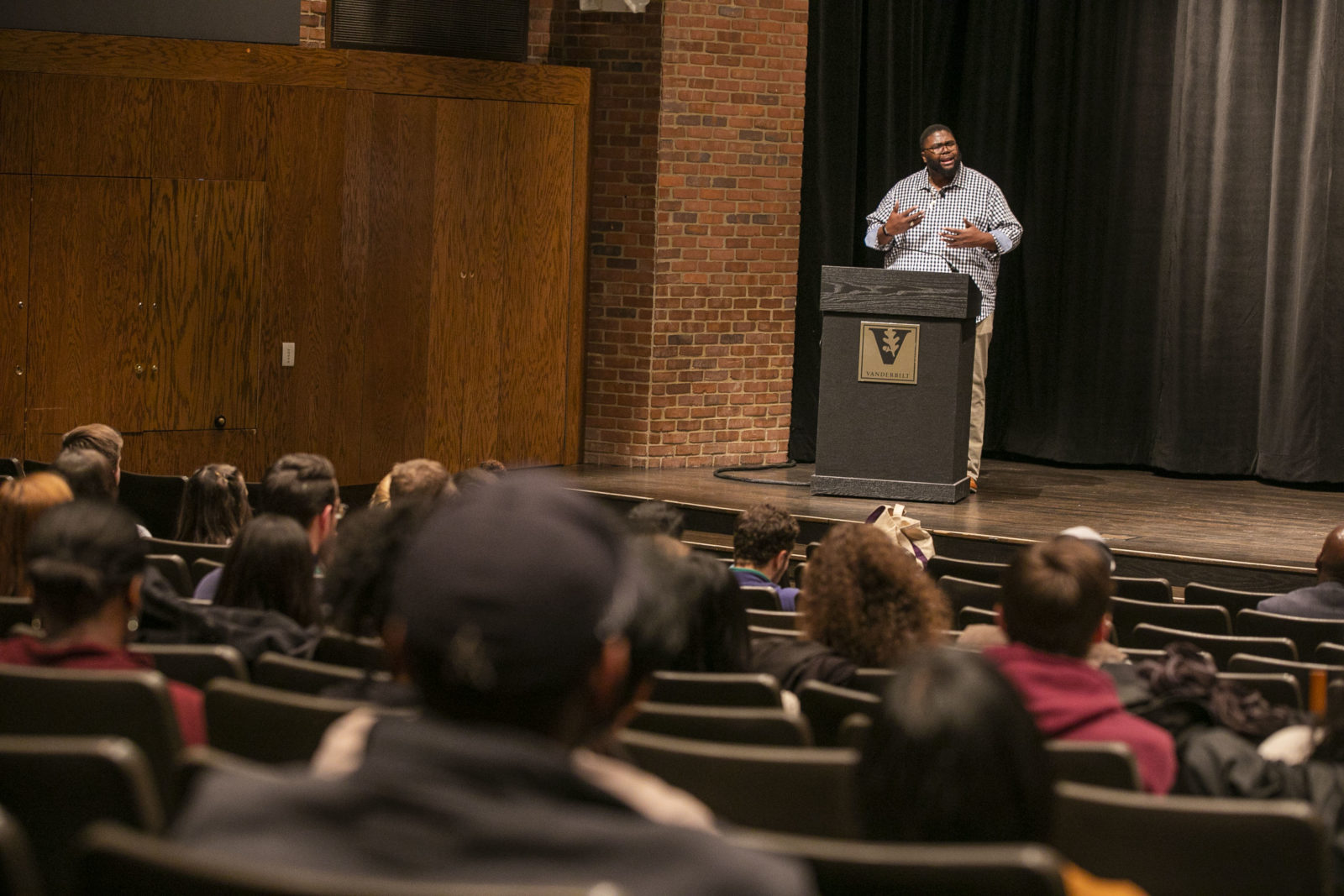 Vanderbilt's 2020 celebration of Black History Month included lectures, off-campus trips, community events and more to honor and reflect on the history, impact and contributions of African Americans throughout the country's history and at the university.
For the second year, the Bishop Joseph Johnson Black Cultural Center sponsored a free excursion, traveling to Birmingham and Mobile, Alabama, and New Orleans, Louisiana, as part of the 2020 Black History Immersion Excursion. More than 60 students, faculty and staff learned about the history of slavery, key moments of and individuals involved in the Civil Rights Movement, mass incarceration, voting rights and more.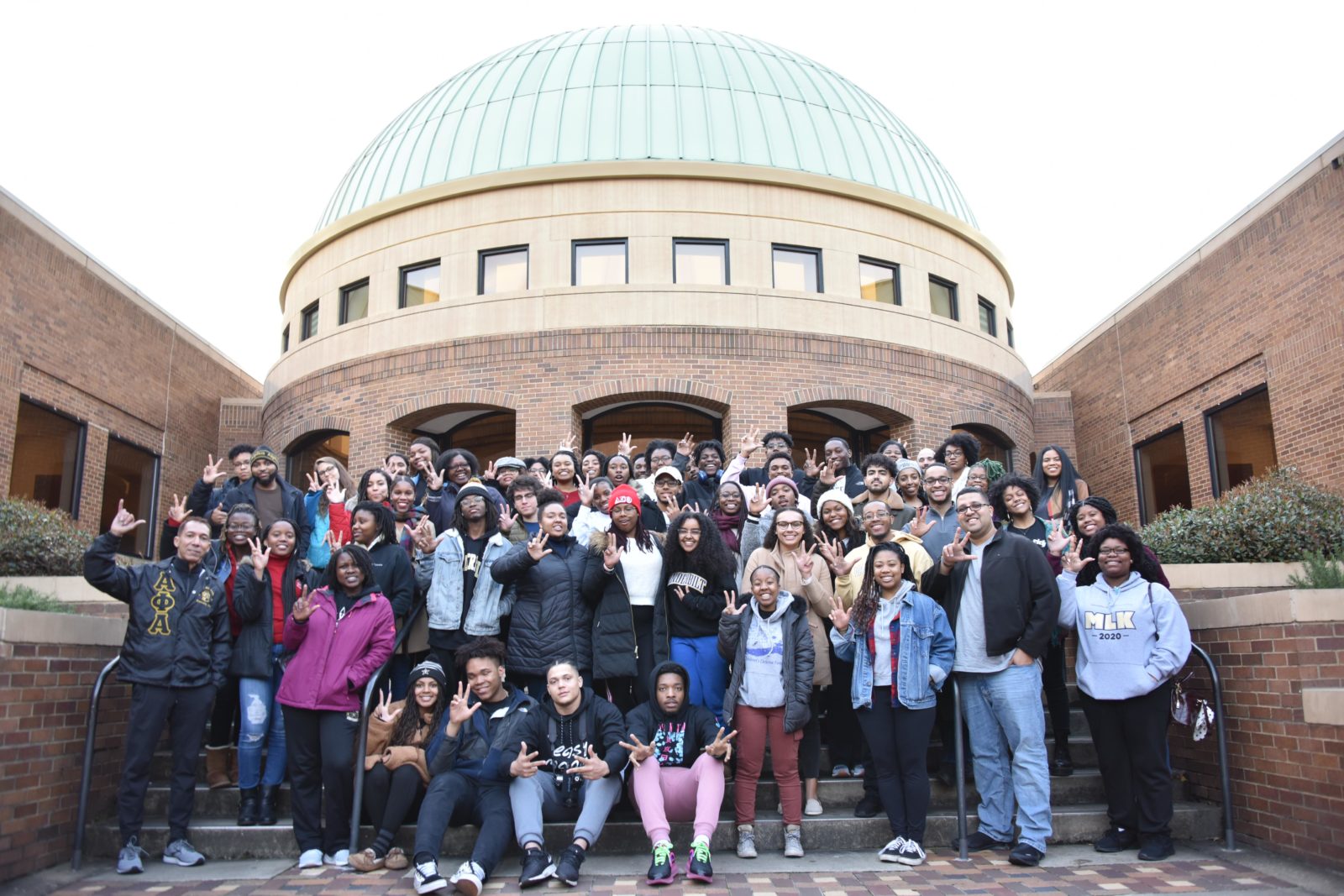 Stops on the excursion included the Birmingham Civil Rights Institute, the 16th Street Baptist Church, the National African American Archives and Museum, the Whitney Plantation, the French Quarter and more. The trip was co-sponsored by the Office of Housing and Residential Experience and the Department of African American and Diaspora Studies.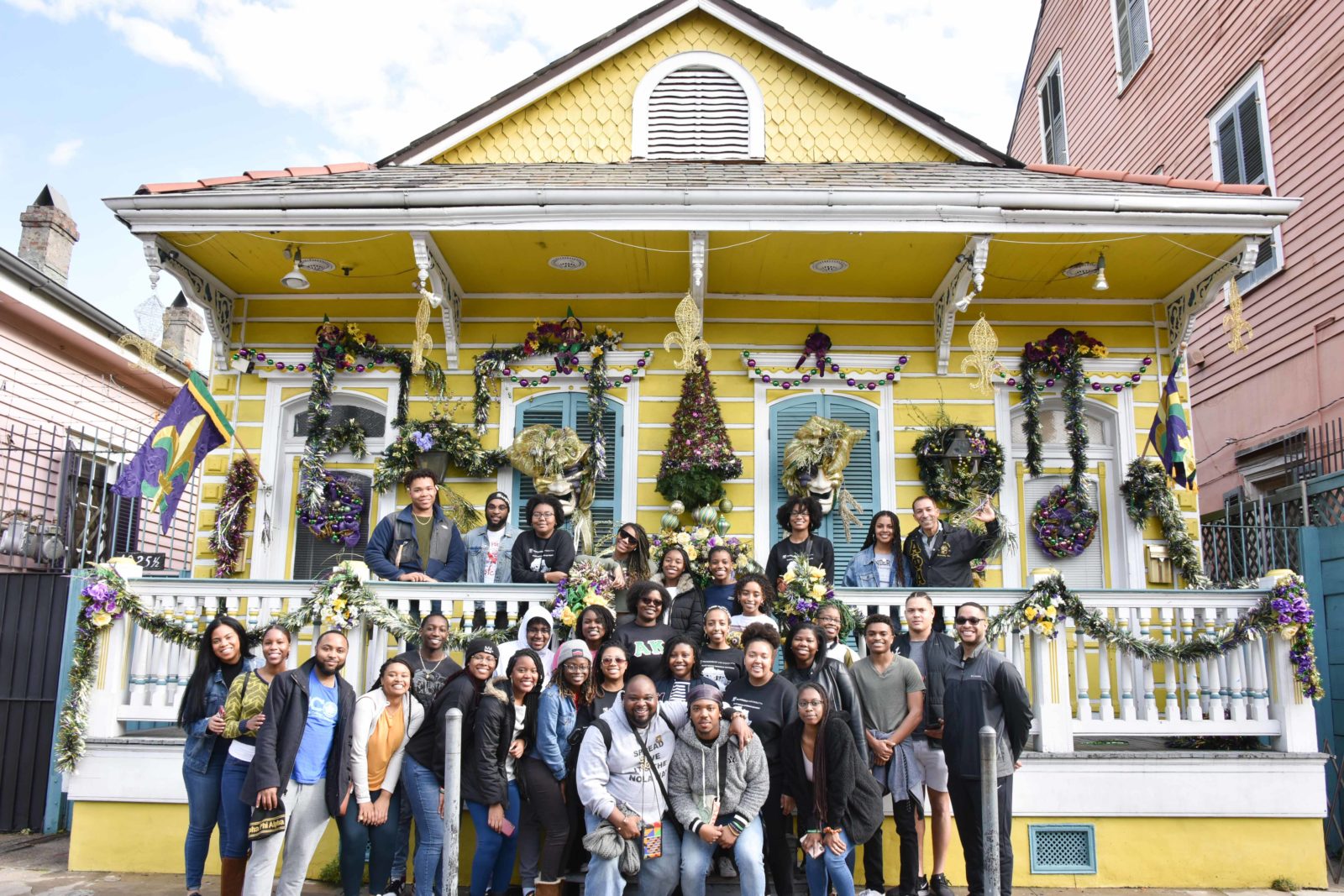 Anthony Abraham Jack was the keynote speaker for the 12th Annual Murray Lecture on Feb. 12. Jack is a junior fellow at the Harvard Society of Fellows, an assistant professor of education at the Harvard Graduate School of Education and the Shutzer Assistant Professor at the Radcliffe Institute for Advanced Study.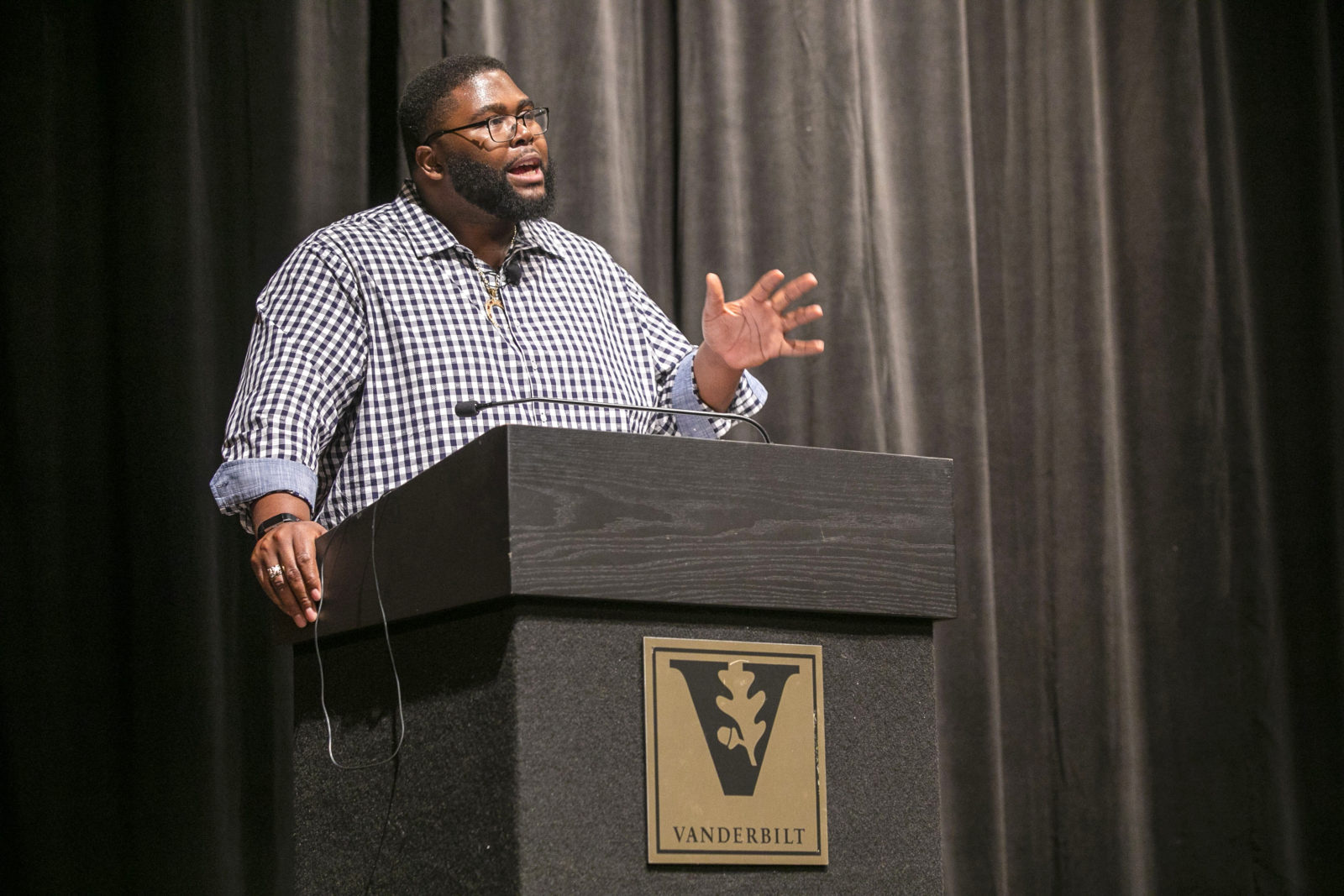 Jack, author of the book The Privileged Poor: How Elite Colleges are Failing Disadvantaged Students, visited Vanderbilt through the Patterson Fellowship, a new program established in 2019 by best-selling author James Patterson, MA'70. The fellowship aims to bring distinguished visiting scholars to Vanderbilt, where they can stay for up to a week in a Residential College, discussing their work and interacting with students.
During his talk, Jack shared his research and scholarship related to the experiences that disadvantaged students often have in college, and the ways in which colleges can foster inclusion.
"We must move from simply worrying about access and who gets in, to inclusion—students' experiences once they cross through the gates," Jack said. "We must ensure that social class both symbolically and materially does not keep low-income students in secondary positions at first-rate institutions."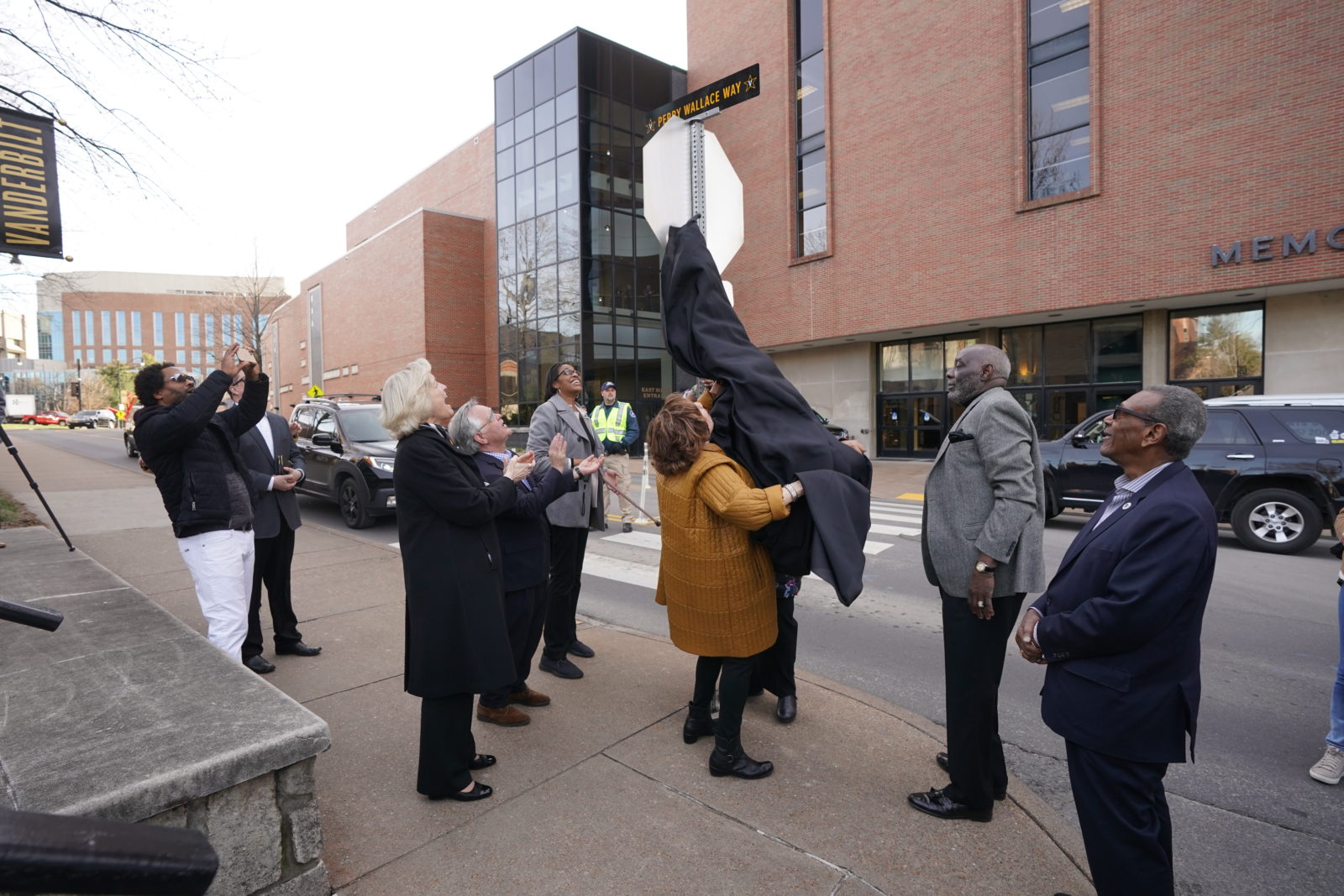 On Feb. 22, the university officially dedicated "Perry Wallace Way," the portion of 25th Avenue South recently named in honor of Vanderbilt trailblazer and Nashville native Perry Wallace, BE'70, the first African American to play varsity basketball in the Southeastern Conference.
More than 200 people attended the ceremony, including several members of Wallace's family and a number of his teammates from both Vanderbilt and Pearl High School in Nashville. The program included remarks from Interim Chancellor and Provost Susan R. Wente, Interim Vice Chancellor for Athletics and University Affairs and Interim Athletic Director Candice Storey Lee, Nashville Mayor John Cooper, Metro Councilmember Burkley Allen and Vanderbilt men's basketball head coach Jerry Stackhouse.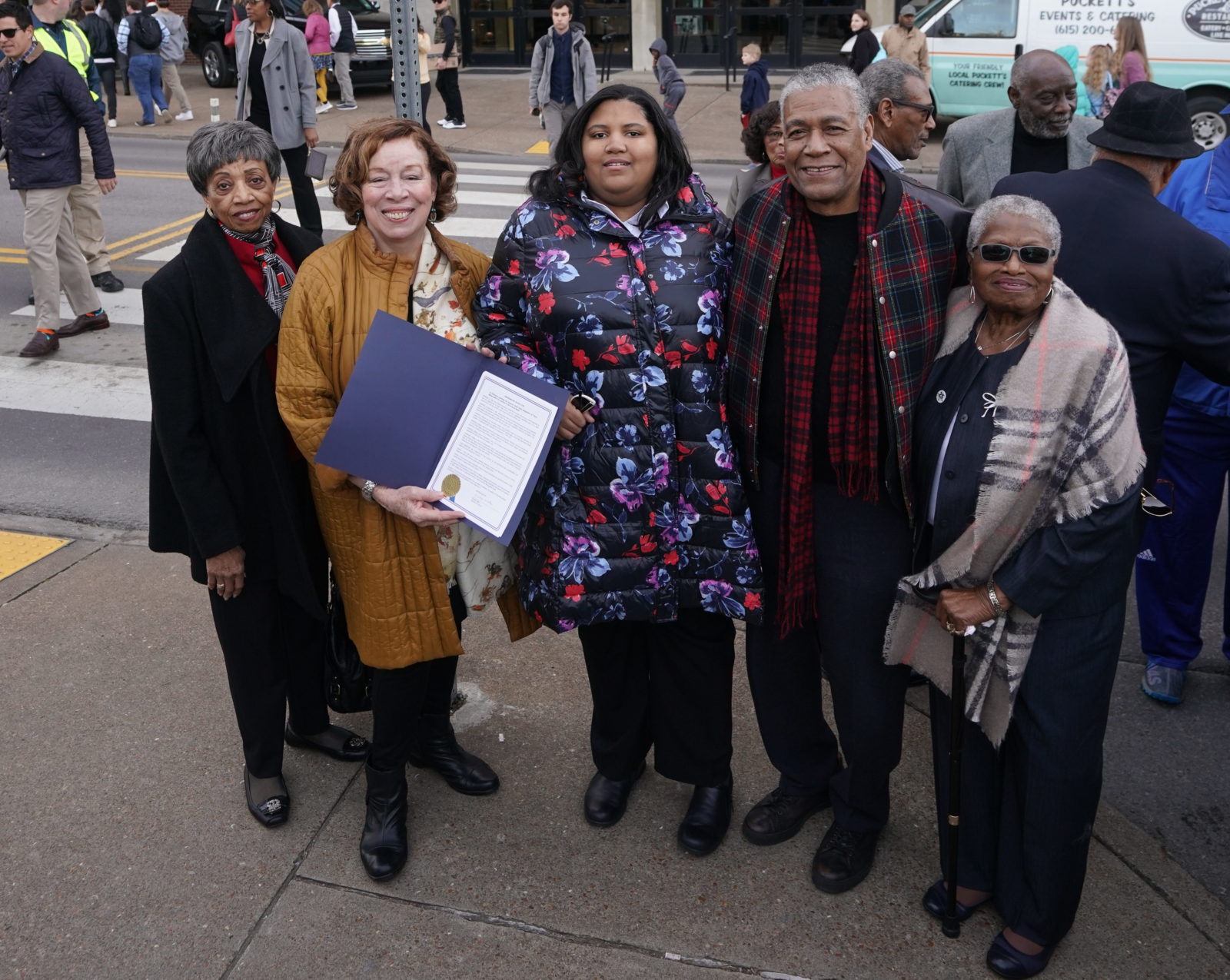 "It is perfect that 25th Avenue South is named after Perry since he wore No. 25," Lee said. "He changed this city and this university for the better, and we will never forget that. This street will remind us of Perry Wallace every single day, and that makes me smile." 
On Feb. 27, the Black Cultural Center hosted a closeout luncheon for Black History Month. The community event included food; a musical performance from student Jeffrey Huddleston, who performed "Lift Every Voice and Sing" on the trumpet; and remarks by Rosevelt Noble, director of the Black Cultural Center, assistant dean of Residential Colleges, faculty head of Stambaugh House and senior lecturer in sociology.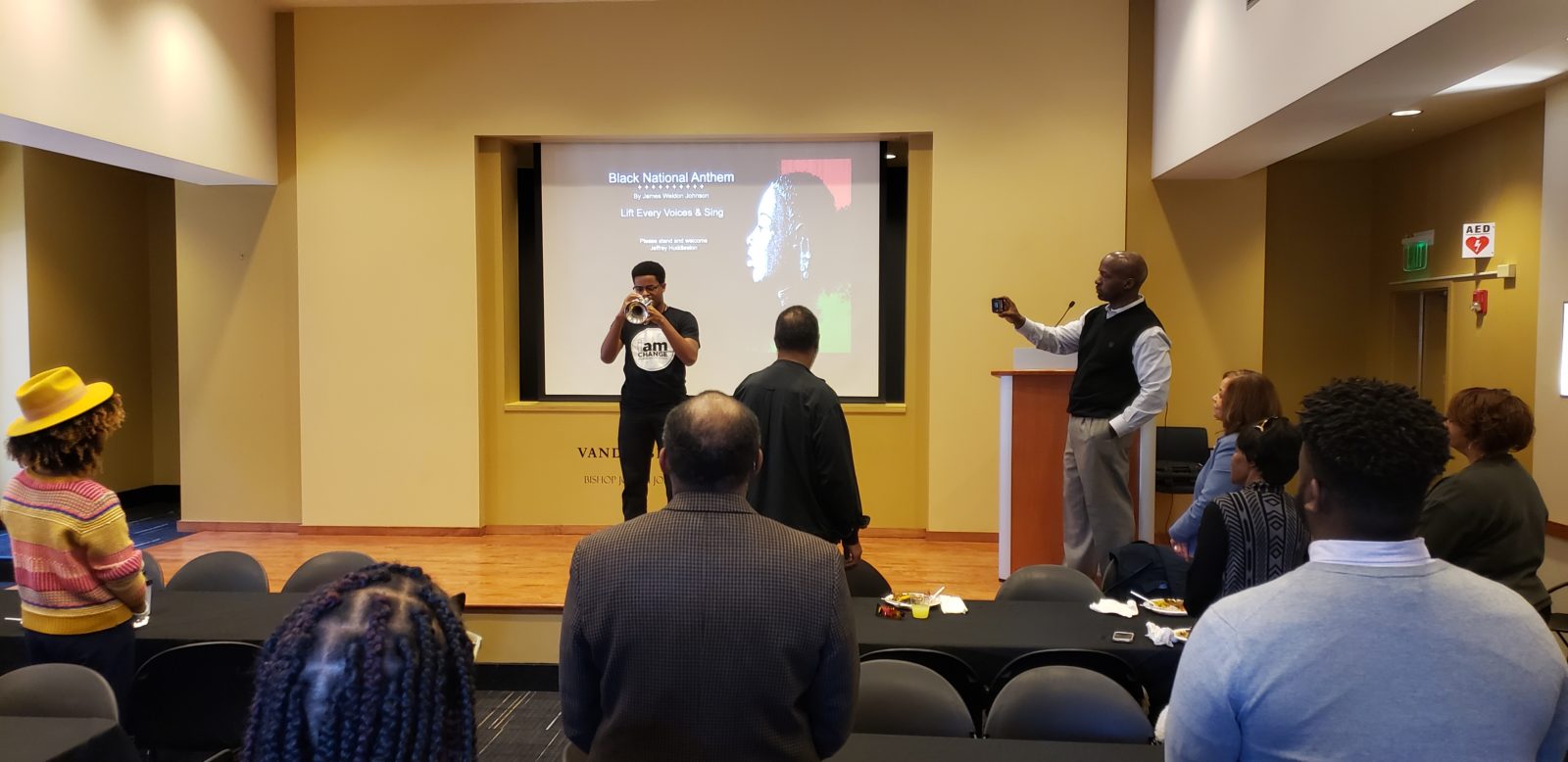 Additional events during Black History Month included: Haiti Week 2020; the African Student Union's annual spring showcase Harambee; screenings of the films Triumph: The Untold Story of Perry Wallace, True Justice: Bryan Stevenson's Fight for Equality and Moonlight; a Women's Center Kitchen Table Series event on black women and social activism; a program and lecture on proper study habits for STEM students featuring National Society of Black Engineers Executive Director Karl W. Reid; a Spades 101 event, and more.
Throughout Black History Month, the Division of Communications also highlighted student, faculty and staff narratives as part of the Humans of Vanderbilt series on university social media channels. Read the HOV features below.
HOV on Tara Williams, executive assistant to the vice chancellor for equity, diversity and inclusion. >>
HOV on Rosevelt Noble, director of the Black Cultural Center. >>
HOV on Mikaelle Williams, Vanderbilt student and president of the Black Student Association. >>
HOV on Harold Brown, coordinator of Greek Life. >>
To learn more about Black History Month and for a full listing of events and activities that were organized this year, visit the Bishop Joseph Johnson Black Cultural Center website. The Black Cultural Center is part of the Provost's Office for Inclusive Excellence, which works to ensure that a broad array of faculty, students and postdoctoral fellows are able to fully avail themselves of the potential offered by Vanderbilt University. Visit the Office for Inclusive Excellence website to learn more.