Anthony Abraham Jack, a junior fellow at the Harvard Society of Fellows and assistant professor of education at the Harvard Graduate School of Education, is the featured speaker for the 12th annual Murray Lecture. The lecture, which is free and open to the public, will be held at Sarratt Cinema on Wednesday, Feb. 12, at 6:30 p.m.
Jack, who holds the Shutzer Assistant Professorship at the Radcliffe Institute for Advanced Study, is visiting Vanderbilt through the Patterson Fellowship, a new program established in 2019 by best-selling author James Patterson, MA'70. The fellowship aims to bring distinguished visiting scholars to Vanderbilt, where they can stay for up to a week at one of Vanderbilt's Residential Colleges, discussing their work and interacting with students.
Jack's research is focused on the often-overlooked diversity among lower-income undergraduates, including those who enter college from local, typically distressed public high schools, which he refers to as the "doubly disadvantaged," and those who enter college from boarding, day and preparatory high schools, or the "privileged poor." Jack covers these topics in his 2019 book, The Privileged Poor: How Elite Colleges are Failing Disadvantaged Students, released by Harvard University Press.
During the Murray Lecture, Jack will share his research and scholarship related to the experiences that disadvantaged students often have in college.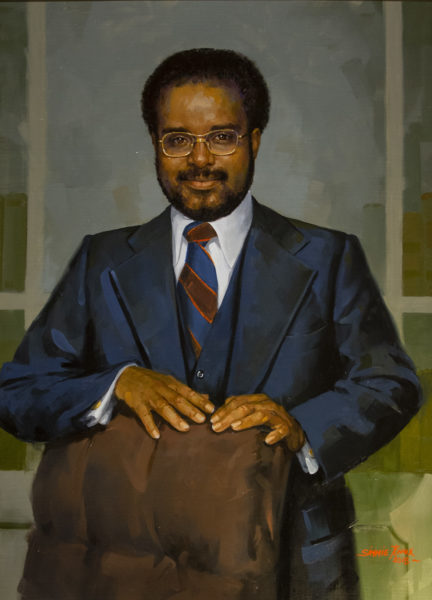 The annual Murray Lecture is named for the Rev. Walter R. Murray, a Nashville native and Pearl High School graduate who was one of Vanderbilt's first African American undergraduates. During his time at the university, Murray served as vice president of the Student Government Association and was a founder of the Afro-American Student Association, now known as the Black Student Association.
Murray later became the first African American to serve on Vanderbilt University's Board of Trust after being elected a Young Alumni Trustee in April 1970. He served on the board until 1972. In 1974, he earned a master of management from what is now known as the Owen Graduate School of Management, and later earned his master of divinity in 1986 from Harvard Divinity School. In 2007, in addition to establishing the memorial lecture, Vanderbilt named a residence hall at The Martha Rivers Ingram Commons in honor of Murray, who died in 1998. In 2018, Vanderbilt honored Murray with a portrait painted by world-renowned artist Simmie Knox as part of the Vanderbilt Trailblazers initiative.
To learn more about the Murray Lecture, visit the Bishop Joseph Johnson Black Cultural Center website.