Media Inquiries
Latest Stories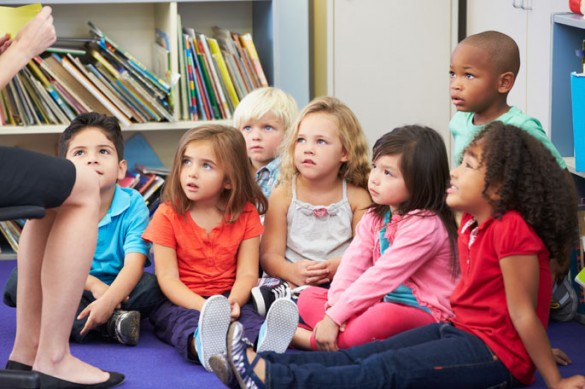 Latest study results provoke dialogue on next steps
The positive effects of Tennessee's pre-K program for economically disadvantaged children are significant at first, but fade out in early elementary grades, according to the latest results of a landmark Vanderbilt University study.
The TN-VPK Effectiveness Study, a coordinated effort between Vanderbilt's Peabody College of education and human development and the Tennessee Department of Education, is a five-year, $6 million evaluation study that launched in 2009. It includes the first randomized control trial of a scaled-up state-funded pre-K program. It focuses on Tennessee's Voluntary Pre-K Program (TN-VPK), an $85 million-plus statewide investment targeting the ever-growing population of at-risk preschoolers.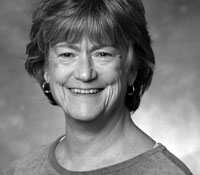 Co-investigators Mark Lipsey and Dale Farran found that children attending VPK made greater gains on a range of early achievement measures than comparable peers who did not attend pre-K, and were rated by their kindergarten teachers as better prepared for kindergarten.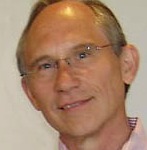 By the end of kindergarten, however, the children who did not attend VPK had caught up and there were no longer significant differences between the two groups.
By second grade, the academic performance of both groups of children had flattened out and began to lag below national norms. The latest round of results shows that this trend has continued through the third grade. Moreover, by the end of second grade and continuing in third, the children who attended TN-VPK are not performing as well on many of the achievement measures as the comparable children who did not attend VPK.
"We're pretty stunned looking at these data and have a lot of questions about what might be going on in the later grades that doesn't seem to be maintaining, if not accelerating, the positive gains the VPK attendees made in pre-K," said Lipsey, who is director of the Peabody Research Institute, and a professor in the Department of Human and Organizational Development at Peabody.
Why the decline?
The children in the study all come from economically disadvantaged homes, a requirement for enrollment in VPK. Twenty percent were non-native English speakers; 57 percent were white, 23 percent were black, and 18 percent were of Hispanic origin. Low-income families such as these are generally served by low-performing public schools that may experience high student mobility, difficulty recruiting and retaining high-performing teachers, and insufficient resources to scaffold at-risk learners even after those learners have received a boost from pre-K.
Another challenge is the variability in the quality of Tennessee's pre-K classrooms. Voluntary pre-K was introduced in Tennessee in 1996 as a way to provide academic enhancement to economically disadvantaged children. It expanded in 2005 to serve 18,000 Tennessee children in 935 classrooms across all 95 counties. But the quality, practices, and curriculum vary widely from site to site.
"TN-VPK was rolled out very quickly and not all pre-K classrooms in Tennessee are alike," said Dale Farran, co-principal investigator and the Antonio M. and Anita S. Gotto Professor of Teaching and Learning at Peabody. "What might you get from the same pre-K program if you had a common vision and could push the quality up? These are among the questions we are raising in light of the findings of our study."
"Some of the VPK classrooms produced notably stronger outcomes for children," Lipsey added. "One question we have is whether those classrooms can provide models that teachers across the state can emulate to help improve the benefits for the participating children."
How the study was conducted
For the TN-VPK Effectiveness Study, the researchers worked with schools where more families applied for spots in VPK classrooms than were available. Children were chosen for admission by random lottery, and the researchers were thus able to form a control group of children who were not admitted that matched the characteristics of the children who were. The 3,025 children involved in that randomization are being tracked through the state education database to investigate VPK effects on such outcomes as scores on the state achievement tests and grade retention.
Parental consent was obtained for 1,076 of those children for the research team to conduct annual individual assessments. Of those, 773 were enrolled in TN-VPK, while 303 were in the control group. It is the results through third grade of this latter intensive sub-study that have just been released.
Policymakers often cite some of the famous early studies of pre-K programs that have shown long-term benefits extending into adulthood for the participating children. But those were studies of especially complex programs that are unlike scaled-up public pre-K in many ways. The Vanderbilt study is the first rigorous controlled longitudinal study to be conducted on a large-scale state-funded pre-K program.
Policy implications: Pre-K has potential, but is not a panacea
The researchers concluded that TN-VPK clearly is not producing the positive effects on academic achievement in the later grades that its advocates and sponsors expected, despite relatively strong gains during the pre-k year. Though the challenges are great, the potential of pre-K to produce such effects cannot be entirely dismissed on the basis of this study. Some of the relevant considerations the researchers suggest be taken into account include:
Poverty is a strong indicator for future academic disadvantage, and there is a pressing need to find ways to boost the academic performance of children in poverty. High quality pre-K could be a vital part of the equation, but is unlikely to be sufficient by itself at even the highest quality levels.
Tennessee has done the hard work of creating a pre-K infrastructure involving large numbers of classrooms statewide and has commitment from parents and school administrators. It may be wise to work on improving the quality and consistency of the programs delivered through that infrastructure, and assessing their effects, before reaching any final conclusions about the benefits of VPK for Tennessee children.
Pre-K is not well integrated into the K-3 instructional sequence in many schools with the result that there is not always the continuity that might allow the gains made in pre-K to be sustained and further developed. For participating children, VPK is only one part of the critical K-3 learning period and greater attention may be needed to the challenge of supporting linked, cumulative learning throughout this period.
"Pre-K is a good start, but without a more coherent vision and consistent implementation of that vision, we cannot realistically expect dramatic effects," said Farran. "Too much has been promised from one year of preschool intervention without the attention needed to the quality of experiences children have and what happens to them in K-12. There is much work to be done."
Additional team members include PRI researchers: Janie Hughart, Carol Bilbrey, Rick Feldser and Ilknur Sekmen; and Kerry Hofer of Abt Associates.