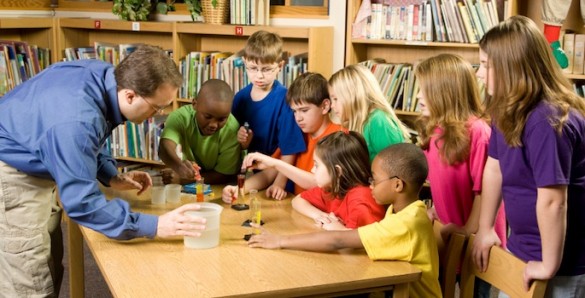 Allowing principals to involuntarily transfer teachers within a district resulted in more productive teachers replacing lower performing teachers in mostly disadvantaged schools, according to a study in Journal of Policy Analysis and Management.
Moving better teachers into needy schools was a positive step toward increasing equity among schools in the district, the researchers concluded. "We want to have good teachers in front of low achieving kids," said lead author Jason A. Grissom, assistant professor of Leadership, Policy and Organizations at Vanderbilt's Peabody College of education and human development. "[rquote]Getting effective teachers into those classrooms is one of the best means we have for increasing how much students learn."[/rquote]
The study was conducted in Miami-Dade County Public Schools, the fourth-largest district in the United States. Grissom's co-authors for the article, "Strategic Involuntary Teacher Transfers and Teacher Performance: Examining Equity and Efficiency," were Susanna Loeb and Nathaniel Nakashima of Stanford University.
During the three-year study, 73 of the district's 370 schools utilized the involuntary transfer policy. Those tended to be low performing middle or high schools serving relatively disadvantaged populations. The teachers chosen by the principals to be transferred tended to have higher absence rates and lower student test scores in math and reading than their peers. The teachers who replaced them had lower absenteeism and had higher "value-added" the following year, at least in reading, the study found.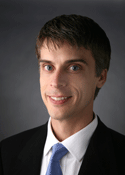 Moreover, the teachers who were transferred out had less absenteeism at the new, higher achieving schools where they tended to be placed, the researchers found. Less teacher absenteeism has been associated with increased performance.
Grissom said Florida law has changed since the years analyzed in the study to allow districts more power to dismiss ineffective teachers. Still, the data demonstrate one method districts can use to help "redeploy resources" to reverse low performance patterns. "If you can't let an ineffective teacher go from the district altogether, it may be better to move them to classrooms where they're likely to have a less negative impact, where the kids are more robust and the parents are more involved," Grissom said.
The study, funded by the Institute of Education Sciences at the U.S. Department of Education, is part of a larger, data-intensive research project led by Grissom and Loeb examining the connections between school leadership and policy and student outcomes in several urban school districts, including Miami-Dade.