Media Inquiries
Latest Stories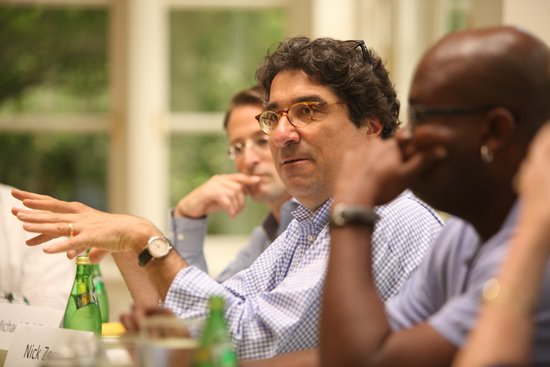 An executive committee has been named and will meet regularly this summer to develop a framework of ideas to guide a university-wide academic strategic planning process that will set the course for Vanderbilt's future.
"Throughout the strategic planning process, we will reflect on where we were 10 to 15 years ago, where we are now, and define where we aspire to be as we continue to carve out our distinctive position among America's top research universities," Chancellor Nicholas S. Zeppos said.
The development of a strategic plan is among the university's highest priorities for the coming year and is the next step in shaping ideas Zeppos outlined in his address during the Spring Faculty Assembly.
"[rquote]I have heard and seen an eagerness to define and reinvent the research university of the 21st century. Throughout the year as I have listened and learned, four ideas have emerged. [/rquote]They go to the heart of our mission and our future strategy," Zeppos said at the April 3 assembly.
The four ideas he announced were:
Launching new trans-institutional programs that strengthen research, graduate and undergraduate programs;
Defining the residential research-based undergraduate liberal arts education for the 21st century;
Leading technology development for teaching and discovery; and
Developing a comprehensive set of solutions for health care.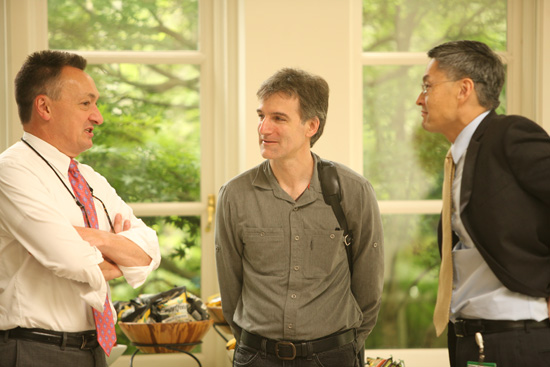 In the coming months, the executive committee will collect and identify a variety of concepts for each of the four focus areas and critically evaluate their potential as distinctive, substantive university-wide goals for Vanderbilt. These signature initiatives will be presented to faculty comprising steering committees and academic planning groups for extended discussion and development during the fall semester. Their work will further define the best ideas and enable the executive committee to write a draft strategic plan that will serve as the foundation of the university's next capital campaign.
John Geer in the Department of Political Science and Susan Wente in the Department of Cell and Developmental Biology will serve as co-chairs of the executive committee.
"This strategic plan offers a wonderful opportunity for our community to chart the course of the university over the next decade. We are so well positioned to make the next great leap forward as we advance our missions of discovery, teaching and service. I am very pleased to be part of this important undertaking and look forward to working with all our colleagues across this great campus," Geer said.
"We are launching a highly interactive and innovative process, building on our 'One Vanderbilt' history. I am grateful for the willingness of the committee members and all the faculty to invest their time and creative efforts over the next months," Wente said.
The members of the executive committee are:
Dale P. Andrews, Homiletics and Social justice, Divinity School
Donald Brady, Medicine, School of Medicine
Joy H. Calico, Musicology and Ethnomusicology, Blair School of Music
Ken Catania, Biological Sciences, College of Arts and Science
Josh Clinton, Political Science, College of Arts and Science
Roger Cone, Molecular Physiology and Biophysics, School of Medicine
Katharine Donato, Sociology, College of Arts and Science
Lynn Enterline, English, College of Arts and Science
Maureen Gannon, Medicine, School of Medicine
Isabel Gauthier, Psychology, College of Arts and Science
Michael Goldfarb, Mechanical Engineering, School of Engineering
Ellen Goldring, Leadership, Policy and Organizations, Peabody College of Education and Human Development
Sarah Igo, History, College of Arts and Science
Kevin Johnson, Biomedical Informatics, School of Medicine
Jeff Johnston, Chemistry, College of Arts and Science
Owen Jones, Law, Law School
Christopher Loss, Leadership, Policy and Organizations, Peabody College of Education and Human Development
Anita Mahadevan-Jansen, Biomedical Engineering, School of Engineering
Bunmi Olatunji, Psychology, College of Arts and Science
William Pao, Medicine, School of Medicine
Betsey A. Robinson, History of Art, College of Arts and Science
Eric Skaar, Pathology, Microbiology and Immunology, School of Medicine
John Sloop, Communication Studies, College of Arts and Science
Betsy Weiner, Administration, School of Nursing
Bob Whaley, Finance, Owen Graduate School of Management