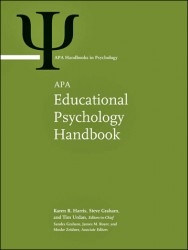 The American Psychological Association has released the first edition of the Educational Psychology Handbook, co-edited by Vanderbilt University Peabody College faculty members Karen R. Harris and Steve Graham.
The handbook consists of three volumes that reflect the broad nature of the educational psychology field, including state-of-the-science reviews of the diverse critical theories driving research and practice. It is intended for researchers, education professionals and other practitioners of educational psychology, a field of study that seeks to improve learning by applying psychological principles and knowledge in classrooms.
"These volumes provide an in-depth investigation of the range of individual differences and cultural and contextual factors that affect student achievement, motivation and beliefs," Harris and Graham said of the handbook, which they co-authored with Tim Urdan, professor of psychology and liberal studies at Santa Clara University. "It offers a close examination of the research driving current assessment, teacher preparation and the promotion of learning across the life span."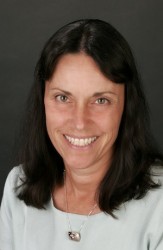 Harris is professor and Currey Ingram Chair in Special Education and focuses her research on issues surrounding academic and self-regulation strategies among students who are at-risk or have severe learning challenges, particularly in the area of writing. She is the author of over 100 publications, co-author of several books and former editor of the Journal of Educational Psychology.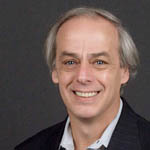 Graham is also professor and Currey Ingram Chair in Special Education. His research focuses on writing difficulties and disabilities and on examining the effectiveness of specific prevention and intervention procedures to enhance writing development. He is author of numerous books and over 135 papers on handwriting, writing instruction and learning disabilities and is the former editor of both Exceptional Children and Contemporary Educational Psychology.
In 2005, Harris and Graham received the Career Research Award from the International Council for Exceptional Children. They are both investigators in the Vanderbilt Kennedy Center for Research on Education and Human Development.